In Another Life by Carys Jones – Book Review
In Another Life by Carys Jones – Book Review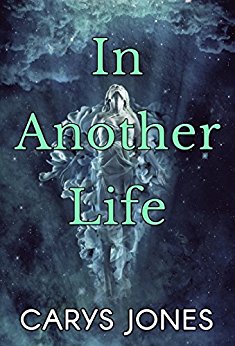 In Another Life
Author – Carys Jones
Pages – 316
Release Date – 13th May 2016
Format – ebook
Reviewer – Lindsay
I received a free copy of this book
Post Contains Affiliate Links

Pans Labyrinth meets Once Upon A Time in this fantasy thriller from Carys Jones.
Returning home one weekend Marie Schneider's life changes forever when her car collides with a lorry on the motorway and she is left fighting for her life. Whilst in a coma, Marie awakens in the fantastical world of Azriel which appears to be right out of the pages of a Fairy Tale book. Here, Marie learns that she is their long lost Princess North, and that Azriel is where she truly belongs.
When Marie eventually wakes from her coma her thoughts of Azriel are still very present in her mind and she struggles to adjust to her 'normal' life. Everyone around her insists that Azriel is just a figment of her imagination but as she tries to recover from her wounds people start approaching her on the street, insisting that Azriel needs her and that she must return there at once.
Confused, Marie tries to discover which reality is the right one. Could she truly be a long lost princess from another world or is she just losing her mind? As the world of Azriel starts to creep in to her current life it gets harder for her to ignore that perhaps she really is Azriel's Princess after all…

I have been back and forth with my review of this book. I love the book, and I hate it. I was intrigued by the blurb, I mean, who doesn't want to escape to another place at least once in their life. I dove into this book.
First, I loved the way the plot developed and I loved the characters. I was very torn between wanting Marie to stay in the world of Azriel. She was adored, her people thrived when she thrived. The world was a paradise and she was it's princess. Orion was a good character, strong and a definite contender for Marie's love.
However, in her small circle of influence back home, she was also the princess. Her parents and fiancé, wealthy, adoring Sebastian, doted on her. She had a great life, aside from a horrible boss-who was fun to really dislike.
Now comes the love/hate issue: The whole time I'm wondering, "Is Marie schizophrenic?" Which is part of Jones's plan, however I don't like how dark this ending is. I don't like what happens to the people she left behind when she acts on her choice to either leave Earth or go to Azriel. I have to say I hate the way Jones wrote for Marie to stay or go. When Marie figures it out and makes her choice and acts on it, I really hate what happens to those she decides to abandon (now here I won't say which world she chooses…just read it).
That said, I think if you like raw, dark stories In Another Life is for you.
Book Reviewed by Lindsay
Purchase Links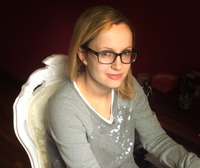 Carys Jones loves nothing more than to create stories which ignite the reader's imagination. Based in Shropshire, England, Carys lives with her husband, two guinea pigs and her adored canine companion Rollo.
When she's not writing, Carys likes to indulge her inner geek by watching science-fiction films or playing video games.
She lists John Green, Jodi Picoult and Virginia Andrews as her favourite authors and draws inspiration for her own work from anything and everything.
To Carys, there is no greater feeling then when you lose yourself in a great story and it is that feeling of ultimate escapism which she tries to bring to her books.
Author Links