The Gossips' Choice by Sara Read – Cover Reveal
The Gossips' Choice by Sara Read – Cover Reveal
Today we welcome author Sara Read with the cover reveal for her upcoming new book 'The Gossips' Choice', which will be released on 6th May 2020. This post contains affiliate links.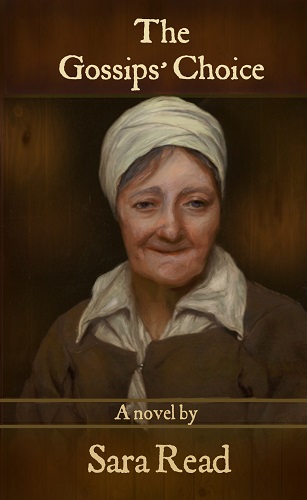 The Gossips' Choice
Author – Sara Read
Publisher – Wild Pressed Books
Pages – 264
Release Date – 6th May 2020
ISBN 13 – 978-1916489684
Format – hardcover

Respected midwife Lucie Smith is married to Jasper, the town apothecary. They've lived happily together at the shop with the sign of the three doves for almost three decades. But 1665 is proving a troublesome year. Lucie is called to a birth at the local Manor, and Jasper is uneasy at her involvement with their former opponents in the English Civil War. Their only surviving son Simon flees plague-ridden London for his country hometown, only to argue with his father.
Lucie is shaken to learn their loyal maid has been keeping a secret, and knows when Jasper finds out he will be furious. How could she have missed the signs?
As the year draws to a close, Lucie is accused of serious negligence in her care of one of her mothers which could see her not only lose her licence but face excommunication.
---
Pre-Order online from:
---
About the Author

Dr Sara Read is a lecturer in English at Loughborough University. Her research is in the cultural representations of women, bodies and health in the early modern era.
She has published widely in this area with her first book Menstruation and the Female Body in Early Modern England being published by Palgrave Macmillan in 2013.
She is a member of the organising committee of the Women's Studies Group, 1558-1837 and recently co-edited a special collection produced to celebrate the group's 30th anniversary.
She is also the co-editor of the popular Early Modern Medicine blog. With founding editor Dr Jennifer Evans, Sara wrote a book about health and disease in this era Maladies and Medicine: Exploring Health and Healing, 1540-1740 (Pen and Sword 2017).
Sara regularly writes for history magazines such as Discover Your Ancestors and History Today. In 2017 she published an article 'My Ancestor was a Midwife' tracing the history of the midwifery profession for Who Do You Think You Are? magazine in 2017. She has appeared on BBC Radio 3's Freethinking programme and is often to be heard on BBC Radio Leicester and BBC Radio WM.


---
Share your thoughts on the cover of The Gossips' Choice in the comment section below!
---
The above links are affiliate links. I receive a very small percentage from each item you purchase via these link, which is at no extra cost to you. If you are thinking about purchasing the book, please think about using one of the links. All money received goes back into the blog and helps to keep it running. Thank you.