The Last Kiss Goodbye by Tasmina Perry – Book Review
The Last Kiss Goodbye by Tasmina Perry – Book Review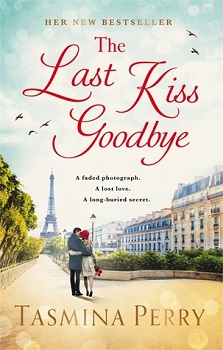 The Last Kiss Goodbye
Author – Tasmina Perry
Publisher – Headline Review
Pages – 400
Release Date – 28th January 2016
Format – ebook, paperback, hardcover
Reviewer – Jodie
I received a free copy of this book
Post Contains Affiliate Links

Everyone remembers their first kiss. But what about the last?
1961. Journalist Rosamund Bailey is ready to change the world. When she meets explorer and man about town Dominic Blake, she realises she has found the love of her life. Just as happiness is in their grasp, the worst happens, and their future is snatched away.
2014. Deep in the vaults of a museum, archivist Abby Gordon stumbles upon a breathtaking find. A faded photograph of a man saying goodbye to the woman he loves. Looking for a way to escape her own heartache, Abby becomes obsessed with the story, little realising that behind the image frozen in time lies a secret altogether more extraordinary.

The story begins in Buckinghamshire in 1961. Dominic Blake, explorer and all-round charmer, meets Rosamund Bailey, a journalist with a passion for equal rights and fighting for the truth. The two clash but are very much drawn to one another at the same time. As love grows and their future lays before them, Dominic has one last expedition to go on before him and Rosamund become husband and wife.
Fast forward fifty-three years and we are introduced to Abby Gordon; museum archivist on a search for photographs to display at the 'Great British Explorers' exhibition at the Royal Cartography Institute. Abby comes across a photograph that instantly grabs her attention – a man and woman embracing with 'goodbye' etched in their expressions. The faded image captures Abby's heart, and whilst trying to find a way to deal with her own heartache, ploughs herself into finding out what she can about the couple in the photograph. What she doesn't expect is the depth of the story and the secrets that come to light as she delves further into the past trying to uncover what really happened to the couple, and if possible, to track them down.
Abby's story unfolds throughout the book. When we first meet her she's reeling from the discovery of finding out her husband Nick had a one night stand with his client. After seeing a message ping up on his phone and then confronting him about it, his honesty and admission of what he did shatters her world. Not able to forgive Nick, Abby sets about focusing on her job and in particular, the intriguing photograph that is given the title 'The Last Kiss Goodbye.'
As the story moves forward Abby learns more about herself as well as the events leading up to Nick's night of regret, and we begin to see things in a very different light. That's all I'll say on that subject as I don't want to give anything away!
There are several characters who aren't all they seem (I won't say who, or go into any details for fear of spoiling the story) but they all unravel along the way and we understand why they have made certain decisions, why they've said what they've said, and why they have done the things that have ultimately changed the course of their lives and of those lives around them. I found that my first impressions of some of the characters were far out from what I later discovered about them.
I felt myself connecting with the characters of Rosamund and Abby. I felt their separate heartaches, and at times had a lump in my throat and burning behind the eyes as each of their stories unfolded. I empathised with them so much and rooted for them and their individual quests in life.
This isn't just a romance novel as I first mistook it to be. It's so much better than that. There are several other themes running through the story: espionage, light humour, suspense, betrayal, tragedy, drama, and not necessarily all in that order.
I'm not usually a fan of books that jump back and forth between past and present, but this book was very different. The stories were captivating, and with the book so well written, I just became more and more engrossed in the stories of the past and the present as they unravelled and eventually linked up.
I loved The Last Kiss Goodbye, so much. It was engaging and beautiful, and I couldn't put it down. I found writing this review difficult because I didn't want to give away any of the book's secrets (and there are many) and spoil what happens along the way. All I can do is highly recommend that you read it. You won't be disappointed – if anything, you'll probably be surprised.
Book reviewed by Jodie
Purchase Links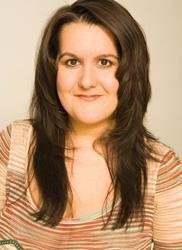 Tasmina Perry is the internationally bestselling author of ten novels including The Proposal, Kiss Heaven Goodbye and Private Lives.
Her books have been translated into seventeen languages and sold over two million copies worldwide. She is a former lawyer turned journalist and was editing the UK edition of In Style magazine when her debut novel Daddy's Girls went into the Top Ten and became one of the biggest selling debuts of the year.
She lives in London with her husband, son and too many shoes.
Author Links
www.tasminaperry.com
@tasminaperry
Facebook
Instagram
Pinterest
Goodreads