The Little Bookshop of Love Stories by Jaimie Admans – Book Review
The Little Bookshop of Love Stories by Jaimie Admans – Book Review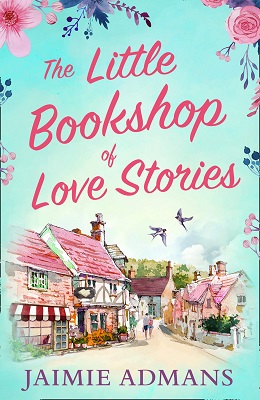 The Little Bookshop of Love Stories
Author – Jaimie Admans
Publisher – HQ
Pages – 384
Released – 8th May 2020
ISBN-13 – 978-0008330729
Format – ebook, paperback
Review by – Stacey
Rating – 4 Stars
I received a free copy of this book.
This post contains affiliate links.


Today is the Mondayest Monday ever. Hallie Winstone has been fired – and it wasn't even her fault!
Having lost her job and humiliated herself in front of a whole restaurant full of diners, this is absolutely, one hundred percent, the worst day of her life.
That is until she receives an email announcing that she is the lucky winner of the Once Upon a Page Bookshop!
Owning a bookshop has always been Hallie's dream, and when she starts to find secret love letters on the first page of every book, she knows she's stumbled across something special.
But Hallie's beloved bookshop is in financial trouble, and with sales dwindling, she can't help but wonder if she is really cut out to run a business.
Things start to look up when she meets gorgeous, bookish Dimitri and between them, they post a few of the hidden messages online, reuniting people who thought they were lost forever.
But maybe it's time for Hallie to find her own happy-ever-after, too?

Thirty-five-year-old Hallie Winstone was having the worse day ever. She had been fire from her job for being so clumsy and returned home to the flat she shares with her obnoxious flatmate. That is until she receives information that she has won a bookshop. The one she has been visiting since she was a little girl.
Robert Paige who owns 'One Upon a Page' bookshop has decided the time was right to retire but he didn't want to sell the shop he wanted to pass it on. With no family to pass it down to he raffled it off and Hallie's ticket came out first. There is only one stipulation when she has had enough she has to raffle the shop off or pass it on too.
Hallie doesn't have a clue how to run a bookshop but she is going to give it a good try and not let the vultures who are trying to buy the place get their hands on it. She also has to look after the bookshop fish and clumsy, eccentric Dimitri who literally falls into Hallie's life.
I've been reading Jaimie Adman's books for the last few years and they are always a lot of fun and completely enjoyable and this one was no different. I love books set in or featuring bookshops so I knew I was in for a treat.
Hallie is an amazing, charismatic woman who is far more capable and braver than she thinks. The bookshops came at a good time in her life, especially as it has a flat too, so no more flatmate from hell to put up with.
The bookshop is so adorable. It reminds me of those you see advertised where they look so inviting and magical and you just want to spend all your time there.
The writing was perfect and I adored the book from the very first page including all the hilarious moments and the more serene sections too. This is another book from Jaimie Adman's that features a wonderful protagonist who is there to spark joy into the community and help those down on their luck, including herself.
Book Reviewer – Stacey
---
Purchase online from:
---
About the Author

Hi. I'm Jaimie, I'm in my thirties, and I'm from South Wales, UK.
I write. Quite a lot. I started out self-publishing, but more recently I've been published by HQ Digital and will be querying agents with a YA project this year.
I enjoy writing, gardening, drinking tea, and watching horror movies. I love my Chihuahua – Bruiser, autumn and winter, and singing songs from musicals despite the fact I sound like a dying hyena. I hate spiders, hot weather, and cheese & onion crisps. I spend far too much time on Twitter and own too many pairs of boots.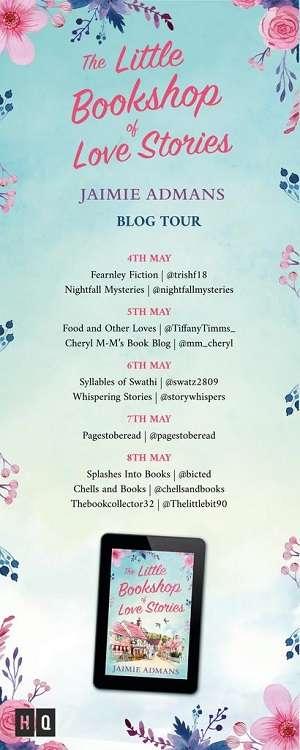 ---
What did you think of The Little Bookshop of Love Stories? Share your thoughts in the comment section below!
---
The above links are affiliate links. I receive a very small percentage from each item you purchase via these link, which is at no extra cost to you. If you are thinking about purchasing the book, please think about using one of the links. All money received goes back into the blog and helps to keep it running. Thank you.
Like us on Facebook – Tweet us on Twitter – Pin us on Pinterest