The Next Chapter with Alison Layland
Alison Layland
Today we welcome back author Alison Layland to Whispering Stories Blog to catch up on what she has been doing since our interview with her back in August 2015 on 'The Writing Life of: Alison Layland'. This post contains affiliate links.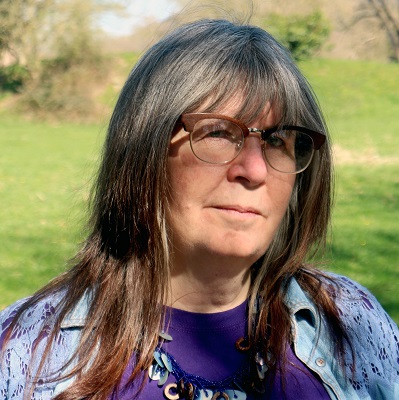 Alison Layland is a writer and translator, and has told herself stories for as long as she can remember, though she first started writing them down for others to share when she moved to Wales in 1997 and a Welsh language course led the way to creative writing classes. She won the short story competition at the National Eisteddfod in 2002.
She studied Anglo-Saxon, Norse and Celtic at Cambridge University, and after a brief spell as a taxi driver worked for several years as a chartered surveyor before returning to her first love – language. She translates from German, French and Welsh into English, and her published translations include a number of award-winning and best-selling novels.
Her debut novel, Someone Else's Conflict, was featured as a Debut of the Month on the LoveReading website.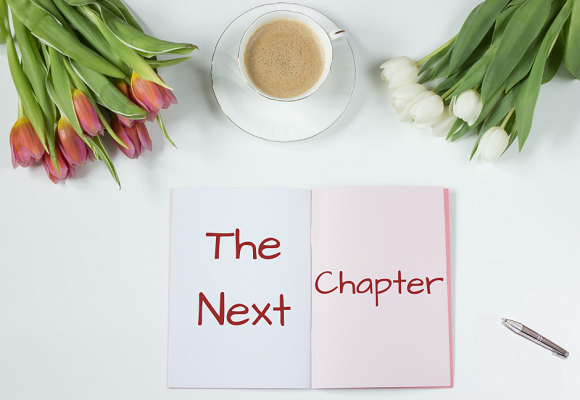 Welcome back to Whispering Stories Blog, lovely to be featuring you again. We last met you back in August 2015 when we spoke to you about your writing life and your latest book at the time 'Someone Else's Conflict'. Since that date I believe you have written and published another book.
1) How has life changed since we last met you?
My son and daughter have left home now – both leading happy lives – and we've moved house. I now have a lovely garden office in a converted garage by the canal. There have also been some difficult times; a couple of years ago, I was diagnosed and successfully treated for breast cancer, and since then have had to look after other family members who have been ill, losing my mother last year. Coming out the other side of a rather dark period, I'm now devoting more of my time to writing.
2) Has your writing style changed since we last interviewed you?
My second novel, Riverflow, is different from my first, but I don't think my style has changed too much.
3) Have you allowed yourself to be influenced by your readers' opinions of your characters?
I had a particularly favourable response to my protagonist, storyteller Jay Spinney, in Someone Else's Conflict. I wasn't directly influenced by the response – in that he, or a similar character, doesn't feature in my latest novel – but the positive reaction has maybe increased my confidence in following my instincts when developing my characters.
4) Have you found writing gets easier or harder the more books you write?
Personal circumstances aside, writing itself hasn't really got any harder or easier; each books brings its own challenges. I don't really plan my novels (my planning tends to happen with subsequent drafts as I write) so when I began writing Riverflow I thought I'd try to be more efficient and plan it in advance, but it didn't work for me, and I ended up stalling a little. With my current work-in-progress I'm very much back to making it up as I go along.
5) Is there a difference in the way you feel about your books the more you publish? As in do you still feel the same level of excitement?
No difference – I'm still ridiculously excited about the publication of Riverflow, although I can probably enjoy it more now that I've "been round the block" and know what to expect.
6) If you could live within the pages of any of the books created by you, which would you choose?
I love the characters and locations of both my published novels, so it's hard to choose. As writing is such an immersive experience, it's probably most accurate to say that I'm living the novel I'm currently writing – however, as it's a dystopia set in the near future, I hope I'll never have to live there in real life.
Concerning your latest book: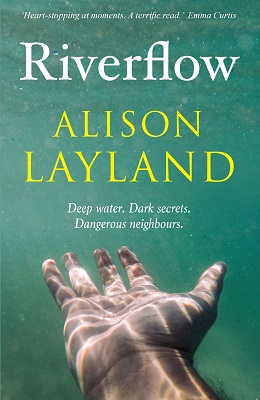 Riverflow
Author – Alison Layland
Publisher – Honno Welsh Women's Press
Pages – 288
Release Date – 20th June 2019
ISBN 13 – 978-1909983977
Format – ebook, paperback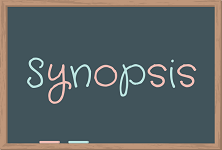 Deep water. Dark secrets. Dangerous neighbours.
After a beloved family member is drowned in a devastating flood, Bede and Elin Sherwell want nothing more than to be left in peace to pursue their off-grid life. But when the very real prospect of fracking hits their village, they are drawn in to the frontline protests.
During a spring of relentless rain, a series of mysterious threats and suspicious accidents put friendships on the line and the Sherwells' marriage under unbearable tension. Is there a connection with their uncle's death?
As the river rises under torrential rain, pressure mounts, Bede's sense of self begins to crumble and Elin is no longer sure who to believe or what to believe in.

7) How long did it take you to write this book?
From first putting pen to paper (or should I say fingers to keyboard) to publication last week, it was almost exactly 4 years – I know because a couple of weeks ago, I received a notification from Facebook of some photos I posted following a writing retreat I went on when I drafted the first couple of chapters.
8) Can you tell us a little about your new book?
Riverflow grew from my passion for the environment. I wanted to tell a character-driven story that people can relate to – there's plenty of tension and murky family history – but through my characters' lives and actions, hopefully raise readers' awareness about environmental protection and the climate crisis, which I'm glad to see has become much more prominent in recent months.
Writing it inspired me to become more of an activist myself; I visited the anti-fracking protests in Lancashire as part of my research, and in the last few months have become actively involved with Extinction Rebellion, which emerged since I finished the main draft of the novel.
9) Can you tell us anything you edited out of your book?
During my second and subsequent drafts I always cut ruthlessly, especially dialogues, and find the story is much clearer for it. More specifically, there was one scene where Elin was singing and playing guitar in the local pub and Bede was admiring her and thinking about their relationship. It was lovely, but the scene didn't contribute to the story and ultimately there were better ways of conveying the emotions, so it had to go.
10) Are you still going through the same publishing methods?
Yes, I'm still with my lovely publisher, Honno Welsh Women's Press, and have worked on both my novels with my editor there, Caroline Oakley.
11) Can you remember seeing your book for the first time in the bookstore, supermarket, online?
It was up very early as a "Forthcoming Title" on the Honno website, which was lovely. I first saw it in my local bookshop, the fantastic Booka in Oswestry, at my launch last week, which was a wonderful occasion.
12) What next for you in your writing career?
I'm currently working on a novel set 20-30 years in the future, featuring one or two of the Riverflow characters, plus plenty of new ones.
Reviewers' Questions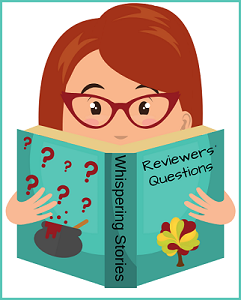 1) Question from Tina – What is your favourite type of cheese?
I love crumbly white cheese – Lancashire, Cheshire, Wensleydale. I recently saw an article about a Wensleydale cheesemaker who intends to use the by-products to produce biogas for sustainable heating – doubly good!
2) Question from Cara – Has it always been your ambition to become a writer?
I've always told myself stories, but my ambition to become a writer came much later, via translation of other people's words, and my debut was published when I was 50. My early ambition was to be a singer, which never happened, and writing came along as my way to indulge my creativity.
3) Question from Kerstin – Who is your favourite author?
There are so many, and to be honest, the answer often depends on the last book I read and enjoyed. However, a strong contender overall is the late, great Iain Banks, for the sheer scope of his writing, from his insightful and relatable general fiction to his brilliant speculative Culture series.
---
Author links




---
Share your thoughts on our interview with Alison Layland in the comment section below
---
The above links are affiliate links. I receive a very small percentage from each item you purchase via these link, which is at no extra cost to you. If you are thinking about purchasing the book, please think about using one of the links. All money received goes back into the blog and helps to keep it running. Thank you.