The Next Chapter with J W Coleman
J W Coleman
Today we welcome back author J W Coleman to Whispering Stories Blog to catch up on what he has been doing since our interview with him back in June 2015 on 'The Writing Life of: J W Coleman'. This post contains affiliate links.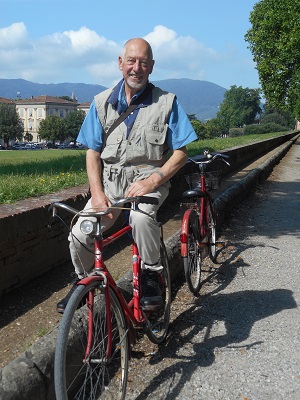 J W Coleman grew up in South Devon, where the open moorland and wilderness of the Dartmoor National Park was his playground. He left home at the age of fifteen to satisfy his taste of adventure further afield, whilst serving as a soldier. This was followed by a period of time working in the Middle East on government projects.
Subsequently, he lived in London, forging a career in a TV News Agency before moving to the Norfolk countryside with his wife several years ago, where he spent time working alongside homeless people and children with disabilities.
His interests include walking and writing.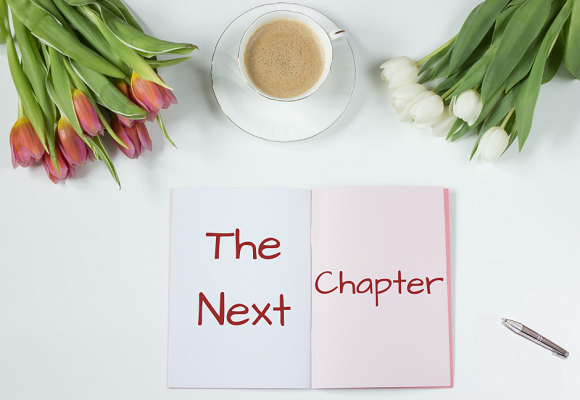 Welcome back to Whispering Stories Blog, lovely to be featuring you again. We last met you back in June 2015 when we spoke to you about your writing life and your latest book at the time 'A Question of Loyalty'. Since that date I believe you have written and published another book called 'The Hesiod Project – The Future is not Guaranteed'.
1) How has life changed since we last met you?
Well, as I've retired from 'normal' working life, I tend to spend my days in the countryside walking my dog, thinking about writing, characters and plots, but mostly just chasing rainbows and enjoying life!
2) Has your writing style changed since we last interviewed you?
I think so, yes. I try to pay more attention to detail now, and I love getting into the heads of my characters and making the story 'dialogue driven.'
3) Have you allowed yourself to be influenced by your readers' opinions of your characters?
No.
4) Have you found writing gets easier or harder the more books you write?
It gets easier for me, as long as the inspiration is there. I have plenty of story ideas in my head, but having said that, I do lack patience, and can easily just put what I'm writing to one side if it's not going forward the way I want it to. Then I move onto something else.
5) Is there a difference in the way you feel about your books the more you publish? As in do you still feel the same level of excitement?
I always feel excited to begin a new story. However having said that I tend to be a bit more cautious now, and no, nothing beats the excitement I felt when I published my first short story.
6) If you could live within the pages of any of the books created by you, which would you choose?
Well, I enjoy writing thrillers but I'm certainly not an action man myself, so it would have to be my latest book, 'The Hesiod Project, The Future is not Guaranteed' because it's an adventure into the unknown. There are no boundaries for me when writing a Sci-fi/Time Travel story; it gives me free rein to go in whatever direction I want.
Concerning your latest book: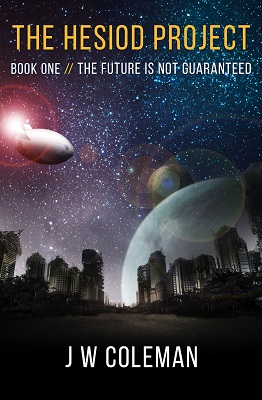 The Hesiod Project


The Future is not Guaranteed
Author – J W Coleman
Pages – 88
Release Date – 16th June 2018
Format – ebook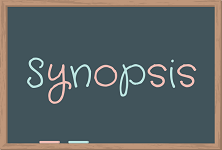 The year is 2020 and eight government employees working on a defence project, exploring the opportunity of using time dilation, find themselves trapped in a deep underground bunker under London's Ministry of Defence, by an unexplained catastrophic event on the surface above. With air, water and basic supplies running low the eight survivors search, through a maze of old Cold War tunnels and infrastructure to find an exit, only to discover they have mysteriously exited into a dangerous, dystopian, future world.
Forced back underground, they discover a remarkable, empty, underground city controlled by computerised holograms. Only when they have occupied the complex do they discover the reason for its existence, and the opportunity for adventures, and the risk of dangers, beyond their imaginations.

7) How long did it take you to write this book?
About six months.
8) Can you tell us a little about your new book?
Without giving too much away, it's a mixture of Sci-fi and Time Travel. The characters can travel into the future or the past, but simply by doing so they create a time travel or temporal paradox, which places them in different alternative realities.
9) Can you tell us anything you edited out of your book?
When I wrote the initial prologue I was planning on the story being a modern day thriller set in the tunnels beneath Whitehall, by the time I started the first chapter I knew I wanted to change it to something more exciting and adventurous.
10) Are you still going through the same publishing methods?
Yes, Still with Amazon Kindle, purely out of laziness probably, who wants their inbox filled with rejections!
11) Can you remember seeing your book for the first time in the bookstore, supermarket, online?
Yes, I have to say I think the Illustrator did a good job.
12) What next for you in your writing career?
I'm working on a sequel to The Hesiod Project.
Reviewers' Questions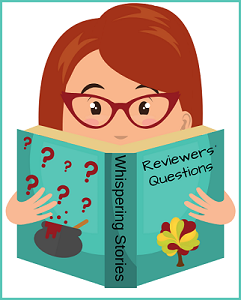 1) Question from Steve – If you could tell your younger self anything, in relation to your writing, what would it be?
I couldn't possibly make life for my younger self that easy Steve, he might not then have the experiences that led to some of his future books! But seriously, make life an adventure; you'll never know what you'll achieve, unless you try.
2) Question from Julie – Does it become easier or harder as time goes by to take criticism on board, particularly if it's non-constructive?
Criticism? One of the benefits of being a Senior Citizen is that I can switch off my hearing aid.
3) Question from Kerstin – Who is your favourite author?
There are many, but currently it has to be Brandon Q Morris. His Sci-fi books are awesome, especially in the detail.
---
Author links

---
Share your thoughts in the comment section below!
---
The above links are affiliate links. I receive a very small percentage from each item you purchase via these link, which is at no extra cost to you. If you are thinking about purchasing the book, please think about using one of the links. All money received goes back into the blog and helps to keep it running. Thank you.