The Next Chapter with Sarah Bennett
Sarah Bennett
Today we welcome back author Sarah Bennett to Whispering Stories Blog to catch up on what she has been doing since our interview with her back in August 2017 on 'The Writing Life of: Sarah Bennett'. This post contains affiliate links.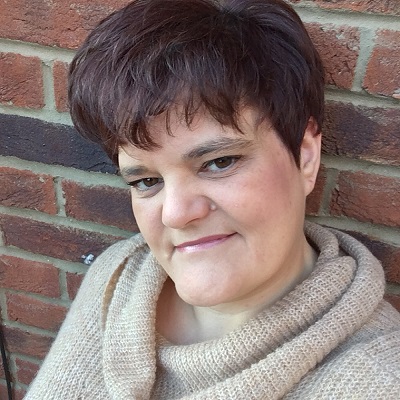 Sarah Bennett has been reading for as long as she can remember. Raised in a family of bookworms, her love affair with books of all genres has culminated in the ultimate Happy Ever After – getting to write her own stories to share with others.
Born and raised in a military family, she is happily married to her own Officer (who is sometimes even A Gentleman). Home is wherever he lays his hat, and life has taught them both that the best family is the one you create from friends as well as relatives.
When not reading or writing, Sarah is a devotee of afternoon naps and sailing the high seas, but only on vessels large enough to accommodate a casino and a choice of restaurants.
Sarah Bennett is the author of the Butterfly Cove, Lavender Bay and the Bluebell Castle trilogies, published by HQ Digital UK.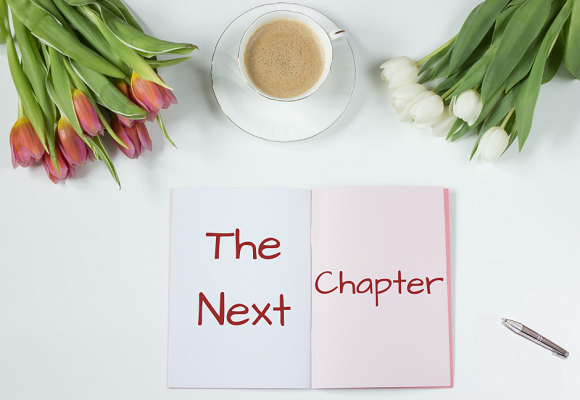 Welcome back to Whispering Stories Blog, lovely to be featuring you again. We last met you back in August 2017 when we spoke to you about your writing life and your latest book at the time 'Wedding Bells at Butterfly Cove'. Since that date I believe you have written and published another seven books.
1) How has life changed since we last met you?
A lot has happened since then. I have moved house twice (ah, the joys of military life!) and am now settled in Lincolnshire. I split my time between our home here and a flat in Brussels where my husband works and lives. I've written another two book series – Lavender Bay and Bluebell Castle and I am currently working on a two-book series for 2020.
2) Has your writing style changed since we last interviewed you?
I am certainly more aware of my writing than I was back then when it was a bit of a stream of consciousness and massive amounts of editing. I feel like I learn more with every book, but I don't think my voice has changed. The heart of my stories is still very much about family dynamics and personal growth for my characters. They don't change for each other, they change for themselves and that is what enables them to come together.
3) Have you allowed yourself to be influenced by your readers' opinions of your characters?
No. First and foremost I have to write for myself. I absolutely take notes from my editor as what is in my head doesn't quite always make it to the page, but I know these people inside out and back to front. Especially writing a linked group of books because I'm living with some of the characters for the best part of twelve months. I do find it fascinating when readers argue about how a character behaves because it means they're invested in the story, and that's brilliant.
4) Have you found writing gets easier or harder the more books you write?
I've found the process pretty torturous in the past twelve months, to be honest. I've struggled to find my focus and put myself under a lot of unnecessary pressure. My most sincere hope is that none of that comes across on the page because I want my readers to forget about the person behind the book and just get caught up in the story. It's a work in progress and I am going to try and put in place some new structures for my next project to try and bring back some control to my writing process.
5) Is there a difference in the way you feel about your books the more you publish? As in do you still feel the same level of excitement?
This is a tough question because I never feel as excited as I think I am supposed to feel on publication day. There's a lot of pressure to have a huge celebration, but mostly I am just relieved that it is finally out there and hoping against hope that people enjoy what I've written.
6) If you could live within the pages of any of the books created by you, which would you choose?
I inhabit the world of whatever series I am working on. The location is as important to me as the characters. I can close my eyes and be sitting at Mia's kitchen table in Butterfly Cove enjoying fresh-baked scones and a mug of tea as we gossip over the latest guests, or I'm sitting on the promenade in Lavender Bay with a bag of fish and chips as I watch Noah, Jack and Eliza playing on the beach with Bastian their Labrador. At the moment, I'm finding it hard to leave behind the beautiful gardens at Bluebell Castle, but I'm excited about creating another new place I hope readers will fall in love with next year.
Concerning your latest book: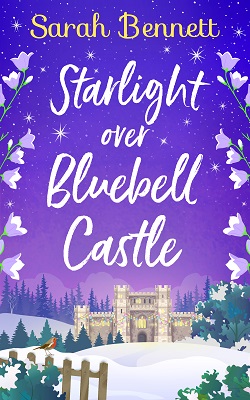 Starlight Over Bluebell Castle


Bluebell Castle Series Book Three
Author – Sarah Bennett
Publisher – HQ Digital
Pages – 384
Release Date – 4th November 2019
ISBN 13 – 978-0008331146
Format – ebook, paperback, audio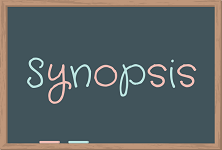 The most magical time of the year…
Jessica Ridley's life has just been turned upside-down – and not in a good way! So when blast-from-the-past Tristan Ludworth invites her to stay at Bluebell Castle and transform it into a winter wonderland, it's the perfect distraction for Jess and her two young children…
Jessica is used to planning even the most elaborate events in her sleep, but she certainly didn't expect to be working so closely with Tristan at the castle – or that she could still find him quite so handsome after all this time!
And with a little holiday magic in the air, it's becoming harder and harder to resist his charms. Can Tristan convince Jess to give love one more chance, just in time for Christmas?

7) How long did it take you to write this book?
It took me about four weeks of actual writing and about three times as much NOT writing and panicking about not writing it. My aim for the next book is to reverse that process!
8) Can you tell us a little about your new book (not in the synopsis)?
It's about how one small moment can change the direction of your life and what happens when you get a second chance to follow a different path. It's about the expectations we put upon ourselves, as well as dealing with the emotional pressures and responsibilities put upon us by the people that we love.
9) Can you tell us anything you edited out of your book?
It didn't change fundamentally from the draft other than punching up some of the emotion in the key scenes. I tend to add in at editing rather than stripping out!
10) Are you still going through the same publishing methods?
I've put a proposal into my current publisher so we shall see what happens next. At the moment I am focused with putting words on the page.
11) Can you remember seeing your book for the first time in the bookstore, supermarket, online?
Yes! Seeing my book listed online was such a thrill, and I'll never forget the first time I saw Sunrise at Butterfly Cove on the shelf in Sainsbury's.
12) What next for you in your writing career?
I have a two-book outline for 2020 and I am working on the first of those two books.
Reviewers' Questions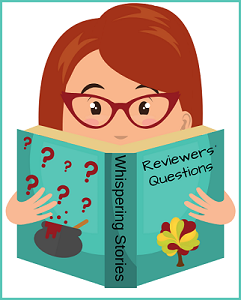 1) Question from Ellwyn – What do you find most challenging writing for your genre?
There is a lot of snobbery around the romance genre which can be a bit frustrating but I try not to get too bogged down in the drama. The most important thing for me is I am writing books I love, getting great feedback from my readers and paying my bills – that's a win for me!
2) Question from Nia – If you look back at your first book, which part of the writing or publication makes you the proudest now?
Gosh, I rewrote SO MUCH of my first book because I really had no clue what I was doing. I knew it needed a lot of work, and I told my editor that when we first talked about it. I'm proud I was able to recognise that and even now some nine books later I try very hard not to be precious about my work.
I know my editor only wants me to dig for the best book every time, so I have to put my ego to one side and be objective about the feedback I get. That's a very hard thing to do because writing is so very personal, and there's usually a few tears involved!
3) Question from Kerstin – How do you work out the plot?
I start with on outline which introduces the setting and the heroine and hero. I sketch out a bit about their past, their current situation and how they first meet. I have a broad idea of the major plot points, but I am definitely not an in-depth planner. I write the first two-thirds pretty much freeform because I don't really understand the characters until I start digging into their lives and motivations on the page.
Things always take a twist along the way and I've learnt to go with that. The best scenes in my books are always the spontaneous ones. As I move into the last third of the book I will often scribble notes for how I am going to get to the end just to make sure I hit everything I want to include, but I still end up surprising myself once my fingers are on the keyboard.
---
Author links




---
Share your thoughts on our interview with Sarah Bennett in the comment section below!
---
The above links are affiliate links. I receive a very small percentage from each item you purchase via these link, which is at no extra cost to you. If you are thinking about purchasing the book, please think about using one of the links. All money received goes back into the blog and helps to keep it running. Thank you.