The Prodigal by HC Maree – Book Review
The Prodigal by HC Maree – Book Review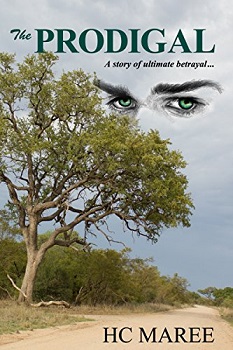 The Prodigal
Author – HC Maree
Pages – 200
Release Date – 28th January 2016
Format – ebook
Reviewer – Clive
I received a free copy of this book
Post Contains Affiliate Links

Frank and Lizzie are the perfect couple – wealthy, influential, respected, but childless after seven years of marriage. When they adopt Daniel their happiness seems complete until he exhibits disturbing behavioural changes. At first they attribute this to possible abuse during his infancy, but soon realise there is something dark and unsettling about him./p>
Years later, when Frank suffers a fatal heart attack barely two months after Lizzie's death Dr Mark Foster, Frank's cardiologist and friend, is uneasy. The facts surrounding Frank's death don't add up. In his desperate attempts to find answers against the clock it becomes clear that someone is watching his every move.

As far as I can tell this is H C's first published work and she is to be congratulated on an easy to read novel set in South Africa's North West and Limpopo provinces. I particularly enjoyed the descriptions of the countryside although the thought of geckos and poisonous snakes in the garden is worrying. Throughout there was a measure of medical detail but it was well explained.
As the synopsis says this is a story about a badly behaved youngster and the love that his adopted parents have for him. The tale is well told and we are given in-depth detail into the characters of Frank and Daniel.
The book built to a climax with some action and a few surprises. The downside is that the main story does not fill the book and woven around it are a number of minor stories involving the medical centre and its staff.
These secondary plots have a ring of authenticity, but I found most of them rather lightweight with one dimensional characters. This was a contrast to the grit of the main storyline which may have been deliberate but I just found myself yearning to get back to Daniel.
I have awarded The Prodigal three stars.
Book Reviewed by Clive
Purchase Links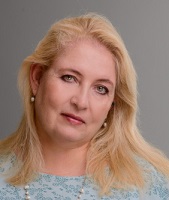 Besides the most important people and things in my life I have two obsessions – books and gardens. I juggle time and resources to indulge in both.
The fact that I currently live in temperate Mpumalanga, South Africa, means that I can indulge in my garden and grow plants that won't grow in colder areas. Chronic water shortages are a problem, but not an insurmountable one.
And then there are books. The one I wrote, a murder mystery with a medical background, called "The Prodigal", and those I read and review.
I favour reading biographies, thrillers, suspense and mysteries, contemporary human drama, but enjoy most books with a good backstory. I love reading about complex characters with backbone over those that contain the over-used "Big Five" of book ingredients. I also have a soft spot for new, undiscovered authors with original stories.
Author Links