The Queen of Curated Perfection by Ruth Leigh – Guest Post
The Queen of Curated Perfection by Ruth Leigh – Guest Post
Today on the blog we welcome author Ruth Leigh, with her guest post 'The Queen of Curated Perfection: Meet Isabella M Smugge'. You will also find a fabulous giveaway at the bottom of the page too, so keep scrolling! This post contains affiliate links.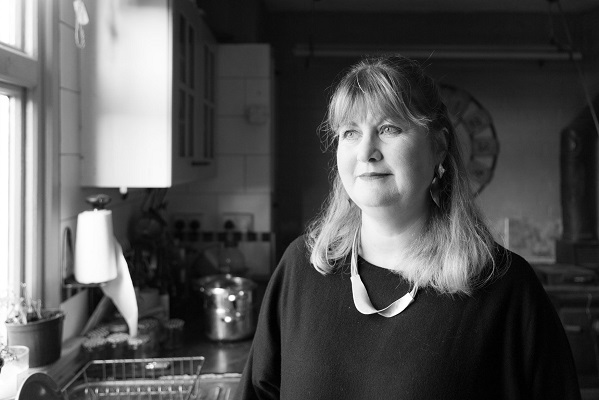 Ruth is a novelist and freelance writer. She is married with three children, one husband, three budgies, six quail, eight chickens and a kitten. Her first novel, "The Diary of Isabella M Smugge", came out in February this year and she is writing the sequel, "The Trials of Isabella M Smugge."
She writes for a number of small businesses and charities and blogs at ruthleighwrites.co.uk. She has abnormally narrow sinuses and a morbid fear of raw tomatoes, but has decided not to let this get in the way of a meaningful life.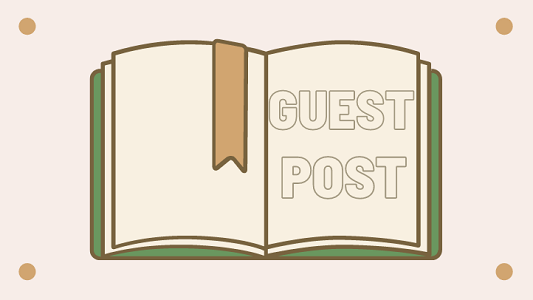 The Queen of Curated Perfection: Meet Isabella M Smugge
Slim, pretty, toned, insanely media-savvy, multiple award-winner, mother of three, happily married to a handsome hedge fund manager, owner of a Grade II listed Georgian pile and here to tell YOU how you might, just might, be able to hitch your wagon to her star.
This is my heroine, the pretentious aspirational blogger and lifestyle influencer Isabella M Smugge (as in Bruges). She popped into my head one dull February day last year as I was planning out a blog. I think I'd been on social media and someone posting pictures of their perfect life had annoyed me. Sitting in my house, complete with dust, piles of clean washing on the chair and smeared handprints on the window, I amused myself by making up a woman who was the exact opposite of me. She had published shed loads of books, had an agent, staff to do all her domestic jobs and her children played the lute. Naturally.
The blog went out and I got some lovely comments. The next month, I wrote a much more serious piece about the way that social media can make us feel inadequate. I referenced Isabella again. Fast forward two months and I had an agent, a publishing deal, and a deadline to deliver my first work of fiction, the diary of Isabella M Smugge.
Now, what you need to know about me is that I'm not a big fan of perfection. Back in the early years, when, like Isabella, I had recently moved to the country, I wrestled with the demands of keeping three small children relatively clean, happy and well-fed while trying to work and impose order on daily chaos. An extra layer of stress was added in by reading chirpy statuses from fellow parents on Facebook. "Woke up at 6, did a couple of loads of washing and hung them out, made the packed lunches, did breakfast, now off to work! Smiley face."
This kind of scenario is meat and drink to Isabella. With the help of her au pair, she would have pulled off a picture-perfect snowy walk which she would have shared relentlessly across all her socials.
Clad in our warmest winter wear, we crunched out over the snow. We live in a hamlet surrounded by farmland, awash with delightful vistas. So far, so good.
The six-year-old stumped along while his three-year-old brother was less sure. He wasn't a fan of being cold, or wet, and struggled with new things as a rule. The baby seemed happy enough in her pushchair, but the wheels kept getting stuck in the snow and her nose was running like a tap. Disaster struck when the three-year-old (against my express instructions) jumped into an icy puddle and left one of his Thomas wellies in the mud. Cue ear-splitting howls which showed no signs of ever stopping. Sighing, I extracted the welly and we limped miserably home with cries of, "I hate snow! Why is it so cold? I want to watch CBeebies!"
I remember doing a bit of wailing myself. "Why can everyone else in the world have perfect snowy walks? What's wrong with me?"
Eleven years later, I was more than ready to create a character who makes normal people feel inadequate. She's got a Latvian au pair, a grumpy Polish cleaner, a taciturn gardener and plenty of time and money. Her life is a round of photo opportunities, inspiring affirmations and showing off. Reading her diary, you'd think she lived in paradise, but there's trouble in the garden. Eagle-eyed readers will start to pick up that underneath all the glossy perfection and posed shots, there is a sad little girl who yearns to be loved.
I had fun researching the world Isabella inhabits. Leafing through the weekend supplements, I leapt on anything which sounded even vaguely pretentious. I investigated the worlds of fashion, interior design and architecture and put my heroine in a playground full of ordinary parents, just like me, to see what would happen. As Isabella's world began to shift on its axis, she found out, just as I had, that friendship is about being real, authentic, and admitting that you need help.
I'm never going to have the perfect house, the perfect life or perfect children and thank goodness for that. Isabella has spent her career pretending that she does, and this book is about what happens when curated perfection meets reality head on.
I hope you enjoy it.
---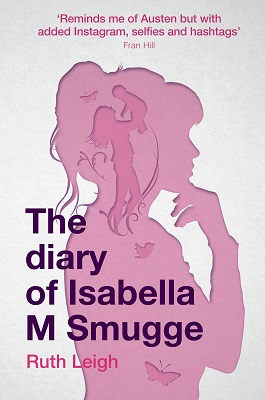 The Diary of Isabella M Smugge
Author – Ruth Leigh
Publisher – Instant Apostle
Pages – 208
Release Date – 19th February 2021
ISBN 13 – 978-1912726400
Format – ebook, paperback

Meet Isabella Smugge – as in 'Br-uge-s', naturally! Instagram influencer, consummate show-off and endearingly self-unaware. With a palatial home, charming husband and three well-mannered children, she is living the Country Life dream.
Newly arrived in the country, Isabella is ready to bring a dash of London glamour to the school gate and gain a whole new set of followers – though getting past the instant coffee, terrible hair and own-brand sausage rolls may be a challenge!
But as her Latvian au pair's behaviour becomes increasingly bizarre and a national gossip columnist nurses a grudge, Isabella finds herself in need of true friends and begins to wonder if her life really is as picture-perfect as she thought…
Purchase Online From:
---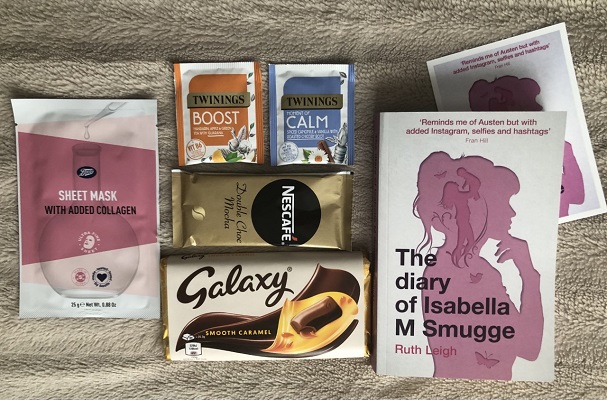 Giveaway has now closed. Thank you for all your entries.
For you chance to win a signed paperback copy of The Diary of Isabella M Smugge, plus a few goodies too. Follow both Whispering Stories and Ruth Leigh on Twitter or Instagram (both if you feel like it) and leave your social media handle(s) below. Links below for you to click through from.
I have to authorise the comments on the blog, so your comment won't show immediately in the comment section but don't worry I will be authorising all of them.
Giveaway begins today Friday 26th March 2021 and ends Monday 29th March 2021 at 6pm. Open to UK residents only, sorry.
See Ts & Cs below before entering. Good luck.
Twitter: Whispering Stories – Ruth Leigh
Instagram: Whispering Stories – Ruth Leigh
No cash alternative. Winner must follow the instructions to enter. Winner must still be following when the giveaway finishes. Winner will be chosen at random and contacted via DM on their social media account and must claim their prize within 7 days or they lose it. Prize will be sent via Royal Mail and tracking will be obtained. We are not responsible for items arriving damaged or lost in the post. Open to U.K. residents only. Check that you are not allergic to any of the items before use or eating. Not affiliated with either Twitter or Instagram.
---
Share your thoughts on 'The Queen of Curated Perfection' in the comment section below!
---
The above links are affiliate links. I receive a very small percentage from each item you purchase via these link, which is at no extra cost to you. If you are thinking about purchasing the book, please think about using one of the links. All money received goes back into the blog and helps to keep it running. Thank you.
Like us on Facebook – Tweet us on Twitter – Pin us on Pinterest