The Toll by Neal Shusterman – Book Review
The Toll by Neal Shusterman – Book Review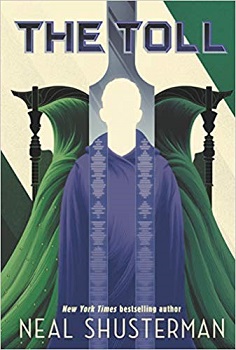 The Toll
Arc of a Scythe Book Three
Author – Neal Shusterman
Publisher – Walker Books
Pages – 528
Released – 7th November 2019
ISBN-13 – 978-1406385670
Format – ebook, paperback, audiobooks
Review by – Nia
Rating – 5 Stars
I received a free copy of this book.
This post contains affiliate links.
It's been three years since Rowan and Citra disappeared; since Scythe Goddard came into power; since the Thunderhead closed itself off to everyone but Grayson Tolliver.
In this pulse-pounding finale to Neal Shusterman's internationally bestselling trilogy, constitutions are tested and old friends are brought back from the dead.

This series has been a joy to read from start to finish and this final instalment is everything I needed it to be!
One of my favourite things about this book is that the layout is a little unconventional and so it keeps your attention rapt. The story covers a wider length of time than in the previous two books, so the story is split into parts. Each chapter alternates between different characters and what they're getting up to, prefaced by a snippet of either historical documents related to the chapter or conversations with the Thunderhead. It's this touch that makes the series so fun to read, in my opinion.
There's less of a focus on Rowan and Citra in this book, which I appreciate because it means that the story that regards the fate of all of humanity rests in the hands of a larger group of people rather than just two teenagers. Everyone that's been introduced in the cast of characters has a role to play in this and the clever plotting that the author has laid down reaches an explosive conclusion.
This story contains several dystopian themes, which I find really fascinating. The central one seems to be 'power corrupts', and there are so many examples of this throughout the book as well as the ways that some characters are able to wield power without becoming total monsters. The ripple effects of all of the choices of these powerful characters is what causes humanity's current predicament.
As endings go, I don't think I could have asked for anything more satisfactory. It was unexpected, suspenseful and leaves room for future stories if the author wants to expand.
This series is something to be enjoyed by readers of all ages (from teens up, it's probably a bit heavy with all the semi-graphic murder for younger readers even if I totally would have read this before the age of 10), it manages to convey a very complex story and lines of thought in a compelling series of books.
Book Reviewer – Nia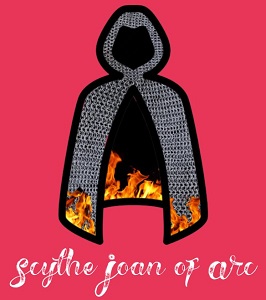 ---
Purchase online from:
---
About the Author

Award-winning author Neal Shusterman grew up in Brooklyn, New York, where he began writing at an early age. After spending his junior and senior years of high school at the American School of Mexico City, Neal went on to UC Irvine, where he made his mark on the UCI swim team, and wrote a successful humor column. Within a year of graduating, he had his first book deal, and was hired to write a movie script.
In the years since, Neal has made his mark as a successful novelist, screenwriter, and television writer. As a full-time writer, he claims to be his own hardest task-master, always at work creating new stories to tell. His books have received many awards from organizations such as the International Reading Association, and the American Library Association, as well as garnering a myriad of state and local awards across the country. Neal's talents range from film directing (two short films he directed won him the coveted CINE Golden Eagle Awards) to writing music and stage plays – including book and lyrical contributions to "American Twistory," which is currently played in several major cities. He has even tried his hand at creating Games, having developed three successful "How to Host a Mystery" game for teens, as well as seven "How to Host a Murder" games.
As a screen and TV writer, Neal has written for the "Goosebumps" and "Animorphs" TV series, and wrote the Disney Channel Original Movie "Pixel Perfect". Currently Neal is developing an original TV series with his son, Jarrod, and adapting Tesla's Attic with co-writer Eric Elfman for TV as well.
Wherever Neal goes, he quickly earns a reputation as a storyteller and dynamic speaker. Much of his fiction is traceable back to stories he tells to large audiences of children and teenagers — such as his novel The Eyes of Kid Midas. As a speaker, Neal is in constant demand at schools and conferences. Degrees in both psychology and drama give Neal a unique approach to writing. Neal's novels always deal with topics that appeal to adults as well as teens, weaving true-to-life characters into sensitive and riveting issues, and binding it all together with a unique and entertaining sense of humor.




---
What did you think of The Toll? Share your thoughts in the comment section below!
---
The above links are affiliate links. I receive a very small percentage from each item you purchase via these link, which is at no extra cost to you. If you are thinking about purchasing the book, please think about using one of the links. All money received goes back into the blog and helps to keep it running. Thank you.