The Writing Life of: Anna Hague
Anna Hague
This week I am thrilled to be interviewing author Anna Hague. Anna will be sharing with us details of her writing life, telling us all about her latest book 'Thunderstruck', which was released on 12th May 2020 and answering a few fun questions too. This post contains affiliate links.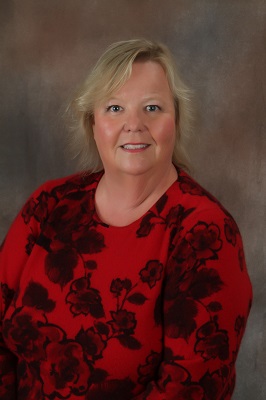 Anna Hague spends part of her days in the writing cave creating her own spin on love stories. The other part of her days, she is a free-lance sports reporter crafting stories about a variety of athletic events including high school, college, and professional level sports.
She's had the fiction bug her whole life, but in 2015 decided, "It's now or never." In November of 2016, her contemporary novel Captured Hearts debuted.
Anna reads all sorts of love stories, and she writes the same way. She recently published an erotic romance series with Wild Rose Press and has published the Heart Series and opened up the Storm Canyon Series with the first book Thunderstruck.
Her motto: Creating different paths to love because different is the only way I know.
She is a member of the RWA and the Indiana RWA. Anna lives in Central Indiana with her husband, three parrots, and two dogs.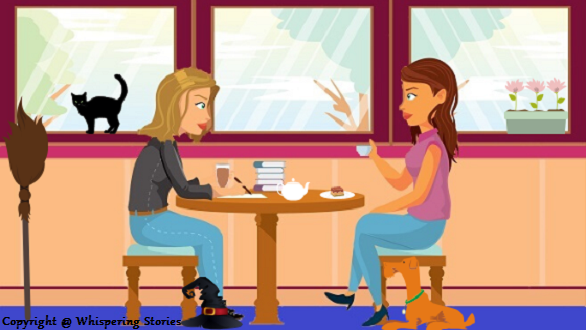 1) As a child did you have a dream job in mind?
I wanted to be a forest ranger. In the seventh grade I had to write an essay about what I wanted to be doing in 10 years. I wrote that I was a ranger in Yosemite National Park. What is funny is that my husband had a similar dream. We both have completely different careers.
2) Who was your favourite childhood author (s)?
Carolyn Keene. I read every Nancy Drew book out there. My favorite book, and I still have my childhood copy is Black Beauty. I'm a horse nut.
3) Was there a particular point in your life that you realised you wanted to be a writer?
I would say, high school. Grammar and creative writing courses were my favorite. I was on the newspaper and yearbook staff. I funneled all of that into a journalism degree in college. And as of today, I've been a sports reporter for 25 years.
4) What is your average writing day like? Do you have any special routines, word count, etc?
Since most sporting events I cover are in the evenings, I work on my books during the day. I get up when my husband does, and after he leaves, I eat and walk the dogs. I'll take a couple hours and then take a break, play with dogs, work some more. I usually by around 3 p.m. Sometimes later in the evening, I'll get an idea I need to get down. Weekends are kind of hit and miss. More hit during this pandemic as we've had little to do.
5) How many books have you written? Any unpublished work?
Seven. Any unpublished work? I've several works in progress.
6) Are you a plotter or a pantser?
About 90% pantser. I have an idea in my mind where I want things to go, but invariably, something, a word or phrase will take on a life of its own and things change. My debut novel went a completely different direction than I originally intended, and it was a much better book because of it.
Concerning your latest book: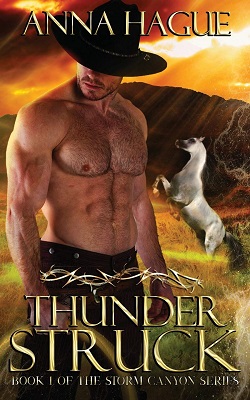 Thunderstruck


Book One of the Storm Canyon Series
Author – Anna Hague
Publisher – Anna Hague Publications
Pages – 192
Release Date – 12th May 2020
ISBN 13 – 978-0998271583
Format – ebook, paperback

Evangeline Webber was intoxicated the first time she saw the Ghost Horse at Silver Spear Ranch. But the sight of the magnificent animal shimmering in the moonlight sobered her up quick. Now, it haunts her dreams, luring her towards aloof cowboy, Maverick Cambios-Plata. Maverick is known for his calming presence around the abused horses at his rescue. The effect he has on Evangeline is far different. Her body aches to be near him, to learn all the secrets she can sense he's keeping hidden.
Maverick avoids ranch guests, preferring the companionship of the horses. Yet when Evangeline arrives, he finds himself drawn to her. She invades his every thought, a lasso of attraction pulling him to her. But it's his responsibility to preserve a legacy only a select few know of, and he can't risk the distraction.
With both Evangeline and Maverick harboring secrets, will revealing the truth offer them a chance at a beautiful future or destroy any chance the two may have had?
---
7) How did you go about researching the content for your book?
Thunderstruck is my latest, and came from a trip we took to South Dakota in June of 2019 for the Wild Deadwood Reads book signing. We spent a day in nearby Spearfish Canyon, and this whole paranormal series came to mind. I can't wait to go back in 2021 to see what pops into my head this time.
8) How long did it take to go from ideas stage to writing the last word?
I sat on the first story for a couple months going through scenarios in my head, and started writing in November, and the story was published in May.
9) How did you come up with the title of your book?
It's a shifter romance, and I likened the vision of a non shifter finding out about a shifter to some sort of earth shattering feeling.
10) Can you give us an insight into your characters?
Sure, Evangeline is an individual who has had trouble moving on from a trauma from two years ago. She's looking for peace, she just can't get in her home surroundings which is what has driven to South Dakota far away from everything. Maverick is a cowboy on a family guest ranch, but he's very aloof and not good around the guests. His calling is working with abused horses. He's more comfortable with the horses, even though his family is very close.
11) What process did you go through to get your book published?
This book is indie published, although I have a series with a publisher. When I do my indie books, I get to the point I tell myself to stop editing and let a professional give a look. When I get those edits back, I incorporate those and add other things if I think it helps. I have proof-readers, a cover artist and formatter. Once all of that is complete, I upload and order copies. The first time, someone held my hand and walked me through it step by step. Now, it's not so intimidating.
12) What's next for you writing wise?
I'm working on the next book in the Storm Canyon series, and then I'm going back to a contemporary romance duet I've had in my mind for the past few years.
Fun Questions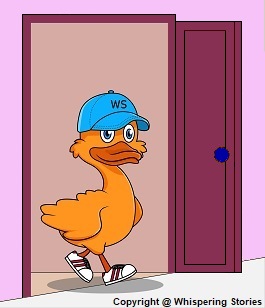 1) If you could have any super power for the day which would you choose?
I think the ability to invisibly slap people who are mean or rude to service workers. I went through college while working in the service industry, and people can be so mean to workers for no reason whatsoever. They need to be stopped.
Two Mini Australian Shepherds, Lucy and Raven. Three parrots: African Grey, Kiaga: Green-cheeked Conure, Buddy: Cockatiel, Simon.
3) If you decided to write an autobiography of your life, what would you call it?
LOL. Throw Away the Butter Bowls. We've moved 17 times, and that's the thing with life. You have to throw away the old butter bowls when you move and start a new life. Get new butter bowls.
4) Your book has been made into a feature film and you've been offered a cameo role, which part would you choose, or what would you be doing?
Wow, Betty, in Thunderstruck is the matriarch of the family and she's very loving, but very intimidating.
5) Where is your favourite holiday destination?
Disney World!!
6) A baseball cap wearing, talking duck casually wanders into your room, what is the first thing he says to you?
OMG. Hmmm. He'd probably say "I heard this is the best place to find shelter if you can't live by the rules."
---
I would like to say a big thank you to Anna Hague for sharing with us details of her writing life and for a wonderful interview.
Author links






---
Share your thoughts on our interview with Anna Hague in the comment section below!
---
The above links are affiliate links. I receive a very small percentage from each item you purchase via these link, which is at no extra cost to you. If you are thinking about purchasing the book, please think about using one of the links. All money received goes back into the blog and helps to keep it running. Thank you.
Like us on Facebook – Tweet us on Twitter – Pin us on Pinterest