The Writing Life of: Jenny McLachlan
Jenny McLachlan
This week I am thrilled to be interviewing author Jenny McLachlan. Jenny McLachlan will be sharing with us details of her writing life, telling us all about her latest book 'Return to Road', which was released on 6th August 2020 and answering a few fun questions too. This post contains affiliate links.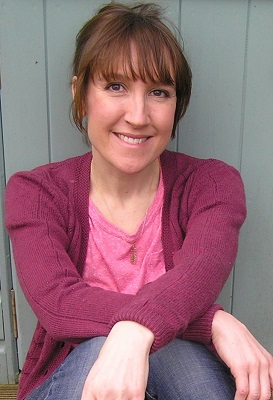 I have always loved reading and I studied English at university just so that I could read a bit more. Next I found my way into secondary teaching and discovered that I loved it too: I got to read more books, show off and hang out with very funny teenagers. What a great job!
Teaching English also encouraged me to write. Soon I had planned and started lots of different stories, but they were all abandoned and shoved to the back of a drawer. Then, one day, the plot for Flirty Dancing came together; Bea's story was so alive it was like a film running in my head and I knew it was a story I would finish.
Over the next few years, various exciting events distracted me from Flirty Dancing: I got married, travelled the world, was chased by an angry elephant (and a pack of dogs) and I had two babies. While I was sitting on trains, swimming in the Outback and raising two crazy girls, I kept thinking about Bea, and her friends, Betty, Kat and Pearl, until I realised I had planned three more books.
In 2013, after attending the Winchester Writers' Festival, I plucked up the courage to send Flirty Dancing to Julia Churchill, a brilliant children's fiction agent at A.M. Heath. With dazzling speed I was then signed by Bloomsbury to write the four books in the series.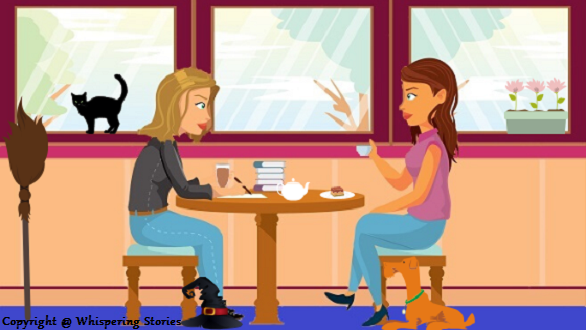 1) As a child did you have a dream job in mind?
For a long time I wanted to be a make-up artist, then a costume designer and after that a midwife. I guess they're all careers that involve helping to bring things into the world!
2) Who was your favourite childhood author (s)?
I loved Jean Estoril's Drina the Ballerina series and reread them constantly. I also loved visiting Moominvalley whenever possible thanks to Tove Jannson.
3) Was there a particular point in your life that you realised you wanted to be a writer?
The dream had always been there, but I didn't think it was a possibility until I was around 25. That's how long it took me to build up enough confidence to believe I could do it.
4) What is your average writing day like? Do you have any special routines, word count, etc?
After I've taken my children to school, I rush home, have a big bowl of cereal, then make a pot of tea and start writing. It's bliss. I never have any problem getting started. I find that having children is a great way to keep me writing. I never have enough hours in the day so I really get down to it when I get the chance.
I write in the kitchen looking out onto my little garden. Sometimes my dog comes to see me or a seagull taps on the window. Often I take a break in the middle of the day to go on a walk in the woods to recharge my batteries (and walk the dog).
5) How many books have you written? Any unpublished work?
I've written 9 books for older children and around 5 early reader books. The first book I ever tried to write – an adult literary romance set just before the First World War – never got beyond the opening chapters and I doubt it ever will!
6) Are you a plotter or a pantser?
Plotter, all the way. My plans are usually around 10,000 words.
Concerning your latest book: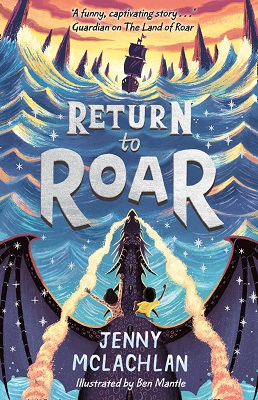 Return to Roar


Land of Roar Book Two
Author – Jenny McLachlan
Publisher – Egmont
Pages – 320
Released – 6th August 2020
ISBN-13 – 978-1405295024
Format – ebook, paperback

Twins Arthur and Rose can't wait to go back to Roar, the fantasy world they get to through their grandad's attic. Roar is a land of dragons, mermaids, unicorns, ninja wizards and where anything they can imagine can be real.
But when they return there's no time for exploring, because a message arrives from their scarecrow enemy, Crowky.
WHAT'S IN THE BOX?
The Box would always contain the things that scared the twins most – and if Crowky gets hold of it, Roar could be in more danger than ever.
Soon they find themselves on another thrilling adventure, accompanied by old friends and new faces and seeing parts of Roar they'd almost forgotten. But will they get to the box before Crowky does? And if it opens, what will they see?
---
7) How did you go about researching the content for your book?
This book didn't require much research, mainly because it's set in a fantasy world – the Land of Roar. I did look quite closely at bullying as this is a theme in the book.
8) How long did it take to go from ideas stage to writing the last word?
It's hard to say because I would have been having lots of ideas while I was writing the book that came before it – The Land of Roar. Probably around a year? Give or take a few months!
9) How did you come up with the title of your book?
I think this was one of the easiest titles I've had to think of: Return to Roar. I don't think we even considered any other options.
10) Can you give us an insight into your characters?
Arthur is very much like I was when I was eleven: a little anxious and thoughtful. His twin sister, Rose is much more confident. This doesn't mean that life is easier for her though as we find out in the book. They have a very loving relationship, although like any brother and sister they fight like mad.
Win is Arthur's best friend and, curiously, he's a little bit like my mum: very spontaneous and fun loving. Mitch, Rose's best friend was probably my favourite character to write about as she was incredibly sarcastic and fearless. I won't say anything about Crowky. I think he needs to be experienced first-hand!
11) What process did you go through to get your book published?
I wrote this book as part of a two book deal so I knew it would be published before I began writing it, which is always a nice feeling. I actually wrote the first book, The Land of Roar, out of contract, but my agent always believed in the story. When I got the heebie jeebies she kept me strong!
12) What's next for you writing wise?
I've just finished writing the third Roar book and have begun a new fantasy trilogy. It's very exciting, but I don't think I'm allowed to say anything about it yet!
Fun Questions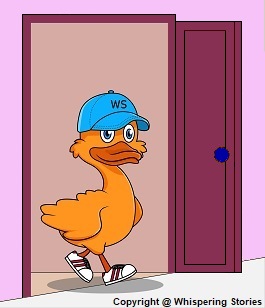 1) If you could have any super power for the day which would you choose?
The ability to fly.
About 30 stick insects, a dog (Maggie) and a hamster (William).
3) If you decided to write an autobiography of your life, what would you call it?
I'm fairly confident that will never happen as my life hasn't had enough ups and downs. It would be like a very long episode of Last of the Summer Wine: gentle and soothing. My sister sometimes calls me the puppet master because of my love of organising other people's lives. That has a certain sinister ring to it!
4) Your book has been made into a feature film and you've been offered a cameo role, which part would you choose, or what would you be doing?
There aren't any adults in the Roar books except for Grandad and a few teachers so I'd have to be a teacher. I've had experience with this part!
5) Where is your favourite holiday destination?
A place called Locquirec in Brittany. It's my happy place.
6) A baseball cap wearing, talking duck casually wanders into your room, what is the first thing he says to you?
'Cup of tea, Jenny? Quack.'
---
I would like to say a big thank you to Jenny McLachlan for sharing with us details of her writing life and for a wonderful interview.
Author links






---
Share your thoughts on our interview with Jenny McLachlan in the comment section below!
---
The above links are affiliate links. I receive a very small percentage from each item you purchase via these link, which is at no extra cost to you. If you are thinking about purchasing the book, please think about using one of the links. All money received goes back into the blog and helps to keep it running. Thank you.
Like us on Facebook – Tweet us on Twitter – Pin us on Pinterest