The Writing Life of: Jon Richter
Jon Richter
This week I am thrilled to be interviewing author Jon Richter. Jon will be sharing with us details of his writing life, telling us all about his new book 'The Warden', which was released on 9th June 2021 and answering a few fun questions too. This post contains affiliate links.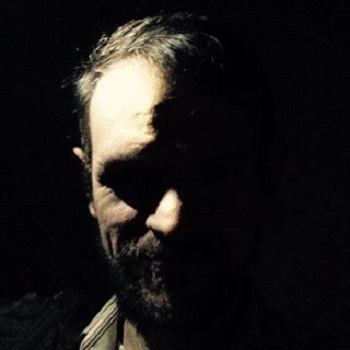 Jon Richter writes genre-hopping dark fiction, including his three gripping crime thrillers, Deadly Burial, Never Rest and Rabbit Hole, his cyberpunk noir thriller Auxiliary: London 2039 and his new techno-thriller The Warden, as well as two collections of short horror fiction.
Jon lives in London and is a self-confessed nerd who loves books, films and video games – basically any way to tell a great story! He writes whenever he can, and hopes to bring you more sinister tales in the very near future. He also co-hosts the Dark Natter podcast, a fortnightly dissection of the world's greatest works of dark fiction, available on Spotify, Apple Podcasts or wherever you get your podcast fix.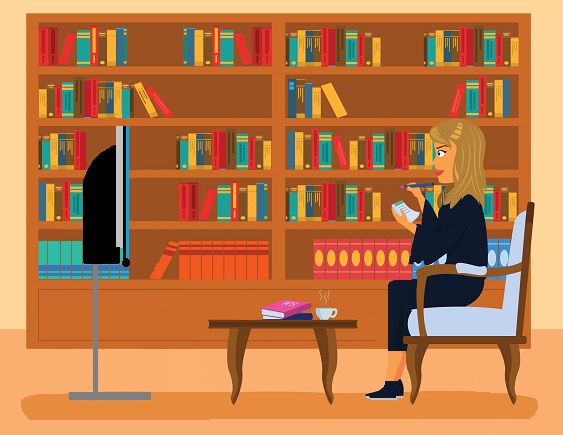 1) Did you enjoy writing when you were a child?
Yep!! I literally wanted to be a writer from the age of about five. I've always been interested in 'dark stuff', and even as a really young kid I used to horrify my teachers with stories featuring excessive blood and guts… I blame my mum for buying me horror novels when I was far too young!
It even became a bit of a game: the teacher has set a perfectly wholesome and innocuous creative writing topic, so how can I make my effort as disturbing and macabre as possible?? 'A day at the beach'? Alien fleet slaughters the tourists. 'My family'? A bunch of inbred cannibals…
I've learned to be a lot more subtle now of course (ahem).
2) Which author shaped your childhood?
My afore-mentioned bad influence mum (love you really mum!) bought me a batch of abridged 'kids' versions' of famous horror novels on audio cassette: Dracula by Bram Stoker, Frankenstein by Mary Shelley, The Hound Of The Baskervilles and, the most horrifying of the lot, Lot No 249, both by Sir Arthur Conan Doyle. As if that wasn't traumatising enough, I borrowed the Deptford Mice series by Robin Jarvis from the school library and was treated to a terrifying odyssey of rodent-based slaughter and mayhem. I've never looked back since!
3) What motivated you to begin your first novel?
I stupidly dropped out of college without finishing my A levels as I was doing a bit of TV acting at the time and (wrongly) thought I was some sort of big shot… before I knew it I'd started a career in accountancy and found I just didn't have the time or inclination to write at all.
Then I hit thirty and thought 'right, if you don't do it now you're never going to do it at all', so I forced myself to start working on some short stories… before long one had expanded into the book that was published by HarperCollins as Deadly Burial, a murder mystery thriller about a dead professional wrestler!
4) Do you plot your book, or are you a pantser?
My books have got progressively less planned as I've grown more confident in my abilities to wing it! I usually have all the key plot points and scenes mapped out, but filling in the gaps between them is where a lot of interesting and happy accidents can happen.
My favourite example of this was in my second thriller Never Rest, where a detective investigates the disappearance of a writer on a privately-owned island riddled with buried secrets… Sigurdsson (the detective) confronts the island's owner at his crumbling family estate, and while writing the scene I suddenly decided that the owner should have a really big and menacing dog (I blame Hound Of The Baskervilles…)! This monstrous hound, named Anax, became a really important character in the remainder of the book – and I had great fun describing a freakishly large and uncharacteristically aggressive Irish wolfhound!
5) What is your average writing day?
There isn't one, to be honest! I still work full-time as an accountant and write whenever I can wangle some spare time – sometimes that's at my desk, sometimes on my couch, sometimes at the dining table and sometimes it's scribbling notes onto my phone while on public transport!
6) What is the best thing about being an author?
It is really, really great to have something that makes you feel proud every single day of your life. No matter how frustrated or overworked I feel in 'the day job', I can look at my back catalogue of seven books and some of the very kind reviews they have received, and I feel like I've achieved something that can't be taken away. The runaway bestseller that shifts so many copies it enables me to quit the accountancy is still proving elusive though, sadly…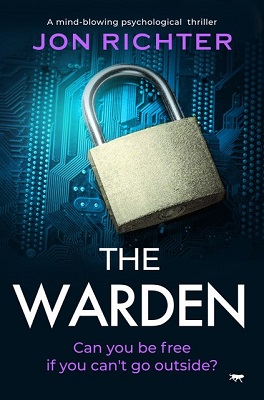 The Warden
Author – Jon Richter
Publisher – Bloodhound Books
Pages – 312
Release Date – 9th June 2021
ISBN 13 – 978-1913942755
Format – ebook, paperback
Synopsis
Can you be free if you can't go outside?
The year is 2024, and the residents of the Tower, a virus-proof apartment building, live in a state of permanent lockdown. The building is controlled by James, who keeps the residents safe but incarcerated. Behind bricked-up front doors, their every need is serviced; they are pampered but remain prisoners.
This suits Eugene just fine. Ravaged by the traumas of his past, the agoraphobic ex-detective has no intention of ever setting foot outside again. But when he finds the Tower's building manager brutally dismembered, his investigator's instincts won't allow him to ignore the vicious crime.
What Eugene finds beyond the comfort of his apartment's walls will turn his sheltered existence upside down. To unravel the Tower's mysteries, he must confront James… and James takes his role as the Warden very, very seriously.
Purchase Online From:
7) How did you go about researching the content for your book?
My writing is a combination of personal experience, frantic googling, and wild speculation! The Warden is set in the near future, where a ground-breaking AI named James runs a 'smart' apartment building, pandering to its residents' whims while keeping them permanently incarcerated as part of an alternate pandemic timeline where the lockdown never ends. This setting provides an intriguing backdrop for the book's central murder mystery, while also allowing me to explore some of the craziest aspects of our shared experiences of lockdown over the past year or so.
I greatly enjoyed researching the technology aspects of the book, including the incredible advances being made in the fields of robotics and AI; just google Boston Dynamics and have a look at the astonishing footage of some of their robot creations, like SpotMini (recently rebranded simply as Spot), and you'll realise that these things will very much be part of our lives in the near future. Also, pay a visit to www.thispersondoesnotexist.com for a chilling showcase of just how realistically a neural network can invent a plausible human face from scratch…
8) How long did it take to go from the ideas stage to writing the last word?
In this case it was probably about six months, but it can vary quite a lot – anything from three months to a year, depending upon how 'tricky' the book turns out to be. I tend to write a pretty much finished first draft, editing as I go, but then if I'm not entirely happy with it the rewriting/tweaking process can take quite a long time.
Other writers write an incredibly rough first draft and then make much more wholesale changes during the editing process – it's always interesting to find out how others work. I learned recently that a lot of people save each individual chapter as a separate document, and write them completely out of chronological order – to me this seems like madness! ☺
9) What made you choose the genre you write in?
I don't stick to one genre but all could loosely be grouped under the banner of 'dark fiction'. So far I've written crime thrillers, short horror fiction, a cyberpunk thriller, and now, with The Warden, what might be best described as a psychological techno-thriller. The book I'm currently working on is a fantasy novel, and I have no idea what I'll have a crack at after that!
10) How did you come up with the name(s) for your lead character(s)?
Sometimes names 'crop up' somewhere in my life and seem to stick around (like the character Isaac in my recent thriller Rabbit Hole – it's the name of the main character in two of my favourite video games!) Other times names just materialise in my head, like Eugene, the main character in The Warden. I must have encountered it somewhere in the past, but for some reason it just popped up when I was first scribbling notes for the new book, and I was happy with it from day one.
It's quite rare that I'd rename a character once I've settled on something, but occasionally editors will insist on this, for example when you have two characters whose names begin with the same letter. In writing my fantasy story, I've realised that I have two characters whose names cannot work when they feature in the same scene: Gilbert the cook, and Gideon the torturer. It's a real dilemma though, because I am so completely wedded to those names I don't want to change either of them!
11) Can you give us an insight into your characters?
Eugene, like all my protagonists, is a troubled man. A former detective, now retired and in his fifties, he is finding the never-ending lockdown easier than most because he suffers from chronic agoraphobia. Even before the pandemic, he hadn't left the confines of his state-of-the-art apartment for quite some time; but now the events of the book force him to leave his sanctuary, despite the protestations of James, the AI that makes sure everything is running like clockwork…
What I enjoyed most about writing this story was giving James a fully-formed personality and motivations of his own, rather than just making him a one-dimensional 'super evil' or 'super nice' entity. I also really enjoyed writing the second main protagonist, Felicity, a ruthless corporate executive whose voice and attitude is very different from Eugene's. Hopefully readers will enjoy how these three very different main characters interact and how their stories ultimately converge.
12) How did you feel when you had completed your book?
Absolutely over the moon! The final push to the end can sometimes be the hardest, and the feeling of finishing the final(ish) draft is a bit like the feeling of completing a really difficult workout, or a long run – the process isn't always enjoyable, but the end result makes it all worthwhile!
Fun Questions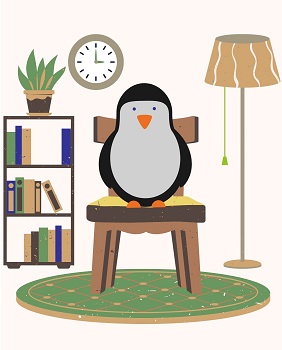 1) Do you have a favourite quote you live by?
FBI agent Dale Cooper of Twin Peaks fame once advised Sheriff Truman to 'every day, once a day, give yourself a present… don't plan it, don't wait for it, just let it happen!' Not only am I a MASSIVE fan of that show, but I think this is a great motto for good living! No guilt: as long as you work hard, why shouldn't you enjoy a posh flat white or a cheeky chocolate bar or buy yourself a new video game on a whim? This probably explains why I have no money…
I don't! I would love to own a cat (I used to have two but lost custody when I split up with my ex-missus… thoughts of kidnapping them still occasionally cross my mind!) but it just hasn't been possible in the flat I share with my girlfriend, but at some point I'm sure it will happen.
I've also owned a rabbit in the past, and would definitely do so again… or maybe even something more unusual. I once wrote a short story about an octopus after finding out how fascinating and intelligent those creatures are, but a pet one would need an enormous tank to keep its bulging brain stimulated…
3) What's on your current reading list?
I'm working my way through Perdido Street Station by China Mieville at the moment and absolutely loving it – it's sort of like a really nasty, edgy version of Discworld. As with everyone, my 'to be read' pile is a teetering monstrosity, but I think next up will probably be something by Junji Ito, my favourite manga artist and horror visionary. I recently bought his recent release 'Junji Ito's Dissolving Classroom', complete with a front cover depicting a regretful-looking teacher and a bunch of melting students – who could resist??
4) Your book has been made into a feature film, you've been offered a cameo role, what would you be doing?
Much as I'd love to be voicing James, the sinister AI, I don't think my Wigan accent would really do the role justice – it calls for someone with the understated gravitas of Morgan Freeman or Anthony Hopkins (this is fantasy casting remember, I can have who I want!) So sadly I think I'd probably be relegated to the role of 'dead body number 17'…
5) If you could travel to the fictional world of any book for the day, which would you choose?
I honestly would love to spend a day in Perdido Street Station's seething metropolis New Crobuzon, although I'd have to watch out I didn't get murdered or press-ganged or accidentally 'remade' into some sort of half-machine monstrosity… but it definitely feels like a lively place! The author hails from Camden, which probably explains a lot…
6) There's a penguin sitting in your writing chair, what is the first thing he says to you?
Penguins are my favourite animal in the world, so I really hope he'd offer to move in with us! Unless it was that evil penguin from The Wrong Trousers, but hopefully I'd recognise him despite his fiendish disguise…
---
I would like to say a big thank you to Jon Richter for sharing with us details of his writing life and for a wonderful interview.
Jon Richter – Author links





---
Share your thoughts on our interview with Jon Richter in the comment section below!
---
The above links are affiliate links. I receive a very small percentage from each item you purchase via these link, which is at no extra cost to you. If you are thinking about purchasing the book, please think about using one of the links. All money received goes back into the blog and helps to keep it running. Thank you.
Like us on Facebook – Tweet us on Twitter – Pin us on Pinterest