The Writing Life of: Mark Daydy
Mark Daydy
This week on 'The Writing Life of:' I am thrilled to be interviewing author Mark Daydy. Mark will be sharing with us detail of his writing life, telling us all about his latest book 'Under Siege' and answering a few fun questions too. Post contain affiliate links.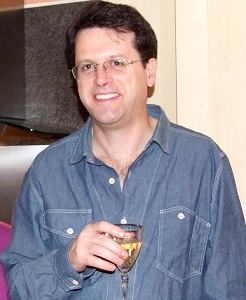 Over the past 20 years, I've written for radio and television (for both children and adults). In 2015, my sitcom series "The Best Laid Plans" ran on BBC Radio 4 in the UK and I'm now developing another sitcom idea for TV (currently optioned by NBC-Universal).
I love reading, especially comedy with a heart, so it's no surprise that I started writing exactly that kind of fiction. I loved writing about Tom Alder and friends growing up in 'The Girl Who Lived By The River'.
Now I'm introducing Cathy and Chris, who should provide plenty of laughs as they attempt to settle into a new community in the novella Christmas Presents: For Him, For Her.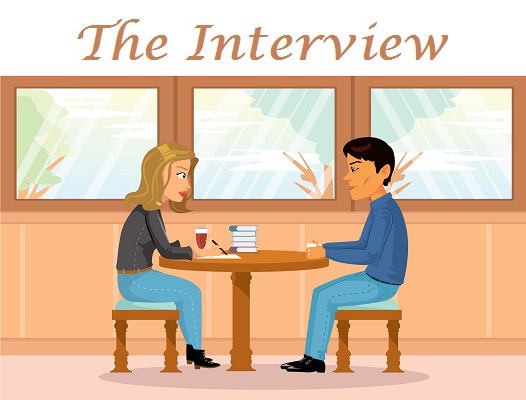 1) Do you remember the moment you decided that you would like to become a writer?
At the age of twelve, I had an English teacher who made Hogwarts' Severus Snape look like Mr Bean. One particularly dark Monday morning, with a cruel twinkle in his eye, he gave us an impossible six-week assignment: write your own novella.
I thought this worthy of a swift note to the European Court of Schoolboy Rights, but, much to my surprise, I fell in love with the whole process. I won 2nd prize with 'Trapped On Mars', but, much more importantly, I was bitten by the writing bug.
2) How did you go about following your dream?
For many years I didn't. I worked in local government doing routine office work and becoming ever more dissatisfied.
In my mid-thirties, I started writing comedy sketches for shows on BBC Radio 2 and 4. It taught me a lot about deadlines, dealing with feedback and the fact that hard work would make me a better writer. This eventually led to full-time radio, TV and corporate writing work.
The next step is a push to become a successful novelist.
3) Is there a particular author that inspires you?
What inspires me is being in the middle of a great book wishing I'd written it. That could be any one of a number of novels but, off the top of my head, Zadie Smith's 'White Teeth', Jonathan Coe's 'The Rotters' Club', Mark Haddon's 'The Curious Incident', Knut Hamsun's 'Hunger…'
4) What is your average writing day like? Do you have any strange writing habits?
It's seven hours per weekday. Some weeks it's time spent earning a living in TV, radio or corporate work, but I always squeeze in an hour or more on my latest novel.
As a freelancer, I do of course get time between contracts where I'm free to work on my own stuff. I do less writing at the weekend, maybe four to five hours over the two days.
5) Do you write Longhand, Type writer, Computer?
In terms of notes, I generally squiggle ink on any available paper surface – but all serious writing goes straight into a word doc on my PC or netbook.
I could probably write equally fast on paper or computer but editing on paper would be a total nightmare.
6) From all your books, do you have a favourite character?
My favourite character is always the one I'm writing. I love having them come crashing into the world I'm creating. There's nothing better than reaching the point where I know how they'll react to any given situation.
So, right now, I'm really enjoying writing about feisty Cathy in 'Under Siege', the book I'll be putting out in May 2016.
7) Do you plot your books completely before hand or do you let your imagination flow whilst in the writing process?
For many years I'd get so excited about a story that I'd refuse to plot it. Seriously, how could I not get started writing this amazing tale! In truth, I got halfway through a dozen or more big projects before the Plot Demons waved the Accursed List of Wrong Turns and Irrelevant Meandering under my nose.
One novel I wrote without plotting came in at 90,000 words. During the editing stage, I cut over 25,000 words on the basis that they weren't vital to the story. In the end, I lost faith in it.
These days, I plot everything first. Certainly, my four-part Kindle mini-series about first love, 'The Girl Who Lived By The River', benefited from plotting. The five-star reviews of Part Four (on Amazon UK) have readers saying they loved it, it was brilliant, they cried, and they wanted more.
At no time did I feel constrained by the multi-strand story I'd plotted and I finished writing and editing the four parts (a total of 110,000 words) in under six months. If anything, I felt energized by the fact that all the hard work I was putting in was wholly relevant to completing a great story.
Concerning your latest book: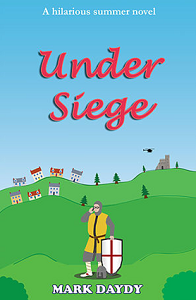 Under Siege
Author – Mark Daydy
Release Date – May 2016
Format – unknown

What's the worst that can happen when you've re-located a hundred miles to start your dream job managing a crumbling Norman castle?
Cathy is about to find out.
Meet Ray, a wealthy Australian wine producer who buys the castle from British Heritage. Ray, who believes his family may have been the castle's original owners, turns up armed with big plans. But does his glorious vision for a world-class visitor experience include Cathy, who believes her ancestors may have been the original owners.
Follow feisty Cathy into battle aided and abetted by laid-back husband Chris, who only came for the quiet life.
*Update 10/03/2023 – Under Siege was released under new title Cathy and Chris Under Siege in 2019*
8) How long did it take to get from the ideas stage, to the date of publication?
In October and November 2015, I wrote a light-hearted relationship novella entitled 'Christmas Presents: For Him, For Her'. I really enjoyed writing about Cathy and Chris trying to buy each other the perfect gift and knew my next task was to put them in a full-length novel.
'Under Siege' is a comedy about Cathy's fight to keep her dream job. I started plotting it over the Christmas break and it will be available on Amazon from May 2016.
9) Did you suffer from writer's block at any stage? How did you overcome it?
Thankfully, it's not something I'm troubled with very often. On the rare occasional I find myself unable to proceed, it's usually because I'm writing a story I'm not passionate about. At that point, I stop and work out the story I need to write.
10) How did you come up with the name(s)for your lead character(s)?
'Under Siege' features Cathy and Chris. My previous work, 'The Girl Who Lived By The River', is about Tom and Claire. That would seem to suggest I like names that don't clutter a sentence, but, for me, it's great if you can add something with the right name.
That said, I've had readers say they love my characters, so maybe those simple names are just fine.
11) If your book was made in to a film, who would you love to play the lead character(s)?
That's a tough question! Cathy and Chris are English and in their early thirties, so that narrows the field. However, I'd hate to name actors and spoil the fun of having readers imagine my characters for themselves.
12) Did you get anyone in particular to read your work before sending it to the publisher i.e family member, friend etc?
My wife Fiona reads all my work. She's such an avid, passionate reader and I respect her opinion.
She likes my writing, but if there's an aspect of story or character she thinks could be strengthened, she'll let me know. It forces me to find a way to improve what I've written and that always means a better story.
Author Links