The Writing Life of: Rose Servitova
Rose Servitova
This week I am thrilled to be interviewing author Rose Servitova. Rose will be sharing with us details of her writing life, telling us all about her book 'A Completing of The Watsons', which was released on 10th October 2019, and answering a few fun questions. This post contains affiliate links.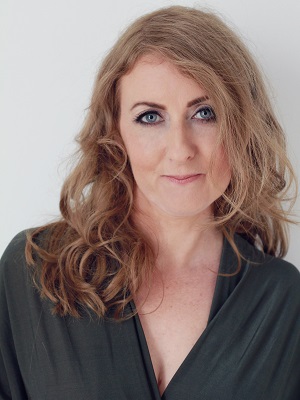 Rose Servitova is an award-winning Irish humour writer. Her latest novel, "The Watsons" (a completion of Jane Austen's unfinished work) won Bronze at the International SPR Book Awards 2019 and has been described as "an extraordinary piece of work."
Her debut novel, "The Longbourn Letters – The Correspondence between Mr Collins and Mr Bennet", described by The Jane Austen Regency World Magazine as "laugh-out-loud hilarious" received international acclaim on publication.
Rose makes author appearances at literary events in Ireland and the UK. Past events include The Jane Austen Festival Bath and Chawton House. She is currently writing a completion of "Sanditon" as well as another novel set in 1930s Ireland, called "Ida", while cohabiting with two children, a husband and a disgruntled cat.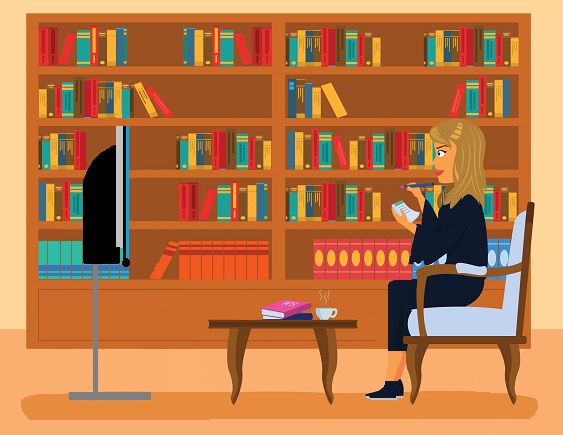 1) Did you enjoy writing when you were a child?
I enjoyed writing stories in school. I remember one story about an old washing machine that was being replaced by a newer model. It started with "Pooh! Not those smelly socks again!"
2) Which author shaped your childhood?
The earliest one was Enid Blyton, then LM Montgomery with the Anne of Green Gable series, then Austen, the Brontë's and Agatha Christie.
3) What motivated you to begin your first novel?
Jane Austen's bicentenary was in 2017 so the year before, I said "if I don't write a book now, I'll never write it" and I really wanted to write something about Mr Collins from "Pride & Prejudice" in time for the bicentenary celebrations. Hence I wrote a humor book called "The Longbourn Letters – The Correspondence between Mr Collins and Mr Bennet".
4) Do you plot your book, or are you a pantser?
A pantser through and through. I work out lots of the plot in my head as I go and I find going for a long walk, when I'm in the midst of writing, can really solve any challenges I come up against.
5) What is your average writing day?
I live in a cottage with limited space and have never had a dedicated space until six months ago when, during the pandemic, I did some minor alterations and created a writing corner for myself. I love it. It's bright with a lovely view. I keep fresh flowers in front of me, drink from my favorite mugs and when I sit there, I feel like a 'real' writer.
Up until the pandemic, I wrote on my lap while laying across the sofa. It was too easy to be distracted by children, husband or television. When you sit in a dedicated space, others are less likely to invade your privacy.
6) What is the best thing about being an author?
The joy I feel when I write. Recently, during a very difficult episode in my life, when I felt overwhelmed and paralyzed with fear and upset, the only thing that brought me relief was sitting down and writing. The very act of writing is when I feel most like 'me'. I just love words and the act of writing them.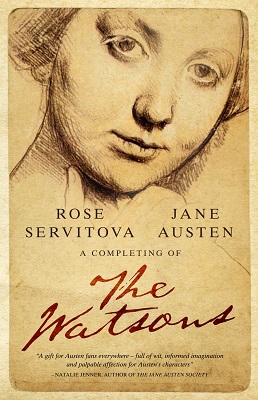 A Completing of The Watsons
Author – Rose Servitova
Publisher – Wooster Publishing
Pages – 256
Release Date – 10th October 2019
ISBN 13 – 978-1788461184
Format – ebook, paperback
Synopsis
The Watsons by Jane Austen & Rose Servitova is the tale of four sisters as they seek security, love and happiness in a world where the most important decisions affecting their lives, are not always theirs to make. It is a book about relationships, freedom and personal empowerment.
After a fourteen year absence, Emma Watson, presumed heiress, is returned penniless to her family. As she becomes reacquainted with her sisters and their flagrant attempts to find husbands, she sees how their future hinges on the health of their father and the humour of their brothers. In drawing the attention of the party from Osborne Castle, a series of events unfold which see Emma's choices not always corresponding with the wishes of those around her and the fall-out that occurs as a result. How does she appease the wrong she has committed in other's eyes without creating a greater one in her own?
Purchase Online From:
7) How did you go about researching the content for your book?
When I decided to complete Jane Austen's unfinished work, "The Watsons", I knew it would require a different kind of research. First of all, I knew Austen's works quite well already but I really did have to immerse myself in all her works again as well as the fragments and shorter works e.g. Lady Susan and read all her letters. I had such a sense of her voice that I felt confident to pick up a pen and finish her story of "The Watsons" and what would become of her characters in as true a fashion as I could.
My aim was to be loyal to her style, voice and wit. I also read biographies on the life of Austen as I felt that many of her themes and preoccupations rang true from her own life experience or that of her family.
8) How long did it take to go from the ideas stage to writing the last word?
I am going to throw out an estimated time frame of nine months but I feel I could have completed it earlier if I had the sense to get someone to read over it, maybe at draft four. I ended up with about nine drafts in the end before I felt it was finished and I was happy with it.
9) What made you choose the genre you write in?
I am just drawn to the past and always have been. I'm now working on two manuscripts. The first is a completion of Jane Austen's "Sanditon" in the manner that I feel she might have finished it and the second is about an Irish servant girl, Ida, working in 'The Big House' in 1930s Ireland and the complex relationship with her masters' daughter, Alice.
10) How did you come up with the name(s) for your lead character(s)?
Jane Austen had already named the lead characters Emma Watson and her sister Elizabeth Watson. It was very tempting to change them as she already has a protagonist Emma (Wodehouse) and Elizabeth (Bennet) but then I felt that she always repeats names and there is no fear of them stepping on each other's toes.
11) Can you give us an insight into your characters?
Emma Watson is a classic Austen heroine. The struggles she encounters are largely internal – emotional and conscientious ones. She wants those around her, particularly her family, to be happy but is troubled when this includes decisions regarding her own life and happiness. She has a great friend in her sister Elizabeth, who is witty and warm.
Elizabeth makes no bones about the fact that she's hunting for a husband and just about anyone who can put a roof over her head and keep her from destitution will do. There are two other husband-hungry sisters and two brothers – one who is harsh and one who is nice but both pushing Emma to accept a man she does not love, for their own selfish ends.
Two favorite characters of mine are the incredibly witty bachelor, Mr Shaw and the comical, hypochondriac father, Mr Watson.
12) How did you feel when you had completed your book?
Huge satisfaction and pride that I undertook something that few writers would have the audacity to do – picking up where Austen left off.
Fun Questions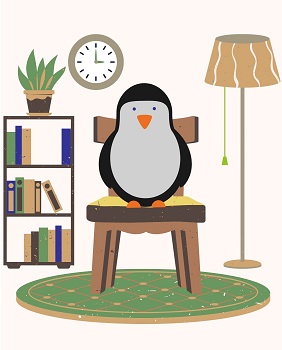 1) Do you have a favourite quote you live by?
Carpe Diem.
The current Cat-in-Residence is 'Fluffy'. We love him so much.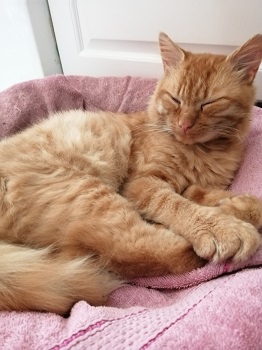 3) What's on your current reading list?
"Nora" by Nuala O'Connor (about Nora Barnacle, muse and wife of James Joyce) as it's our book club read this month. Also reading 'Rose's Story' which is a spin-off of the 1970s television series "Upstairs, Downstairs" about the life of one of the servants. I always have a motivational or spiritual book on the go too.
4) Your book has been made into a feature film, you've been offered a cameo role, what would you be doing?
I would happily play one of the guests at the ball, who might be seated a little too close to the punch bowl.
5) If you could travel to the fictional world of any book for the day, which would you choose?
I would love to wander around Hogwarts for the day and take a stroll onto Hogsmeade with Hagrid, Harry Potter, Hermione and Ron. I would love Professor McGonagall to join us too as I think she'd be great craic when she's off-duty.
6) There's a penguin sitting in your writing chair, what is the first thing he says to you?
"Two sugars, plenty of milk. Cheers."
---
I would like to say a big thank you to Rose Servitova for sharing with us details of her writing life and for a wonderful interview.
Author links





---
Share your thoughts on our interview with Rose Servitova in the comment section below!
---
The above links are affiliate links. I receive a very small percentage from each item you purchase via these link, which is at no extra cost to you. If you are thinking about purchasing the book, please think about using one of the links. All money received goes back into the blog and helps to keep it running. Thank you.
Like us on Facebook – Tweet us on Twitter – Pin us on Pinterest