The Writing Life of: P.W. Hazeldine
P.W. Hazeldine
This week I am thrilled to be interviewing author P.W. Hazeldine, who will be sharing with us details of his writing life, telling us all about his latest book 'Finding Elenore', which was released on 10th July 2019 and answering a few fun questions too. There is a giveaway at the bottom of the page. This post contains affiliate links.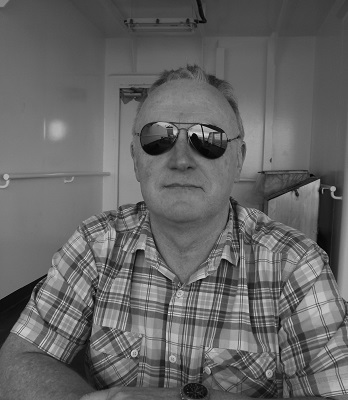 I am a writer of romance novels that are loosely based on true life stories that are filled with drama and sometimes a touch of the paranormal.
Before becoming a full-time novelist I was an award-winning journalist based in the UK. I have covered thousands of stories, some of which have given me the foundation for my stories.
I currently live in the middle of nowhere in the heart of the English countryside with my partner and have four grown-up children who have now flown the nest. Oh, and I must not forget the dogs, the chickens, ducks and the wonderful array of birds who flock into the garden.
I am of the firm belief that people can lose themselves and escape the world with a good book. This is why I write in the hope of put a smile on a readers face or maybe tugging at their heartstrings.
I have been writing since I was child and even now while I am older and wiser I am still a child at heart.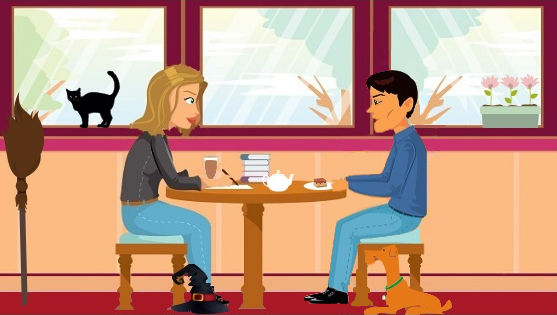 1) As a child did you have a dream job in mind?
A writer. That is all I have ever wanted to do for as long as I can remember. I'm sure I used to annoy my family with all my wild and wacky ideas that used to run through my head and end up on paper. However, there was one story that I do recall making my father put down his newspaper and listen to. It was about a family of rabbits, Smudge, Fudge, Judge and Sludge, who formed a pop group, The Hoppers, and conquered the world. Their Manager was Warren Hole and were always No.1 in the Bobtail Charts.
My father came into his own when I was at primary school. My English teacher (who will remain nameless) wrote on my end of year report that my imagination was overactive and I needed to curb my ideas if I was to succeed. That was a red rag to a bull for my father who insisted on meeting the teacher to put her right. It obviously had the desired effect. The following year, the said English teacher set up a school story writing competition. My story of The Hoppers rockers won, and I was given a certificate which I still have to this day.
As I was growing up, I knew I wanted to be a writer, and my dream came true when I saw an advertisement for a job as a trainee reporter. I wrote an application, went for an interview and got the job, much to my parent's surprise as I had not told them anything about it. That was the start of an amazing, interesting and rewarding career in journalism that very quickly took me Fleet Street and national newspapers and latterly the Editor-in-Chief's chair for a group of daily and weekly newspapers.
I have been lucky in meeting the most interesting of people, celebrities, Royalty and worked on some fabulous stories. However, throughout my journalistic career I always yearned to get back to my story telling. Now, many years after winning my school story writing competition I have put my first book out there for you all to read.
Finding Elenore, a romantic drama is out now in paperback and ebook and has become a No 1 Bestseller both in the UK and Australia. As with all my books it is loosely based on true-life events. I hope people enjoy reading it. I am currently writing my second novel Butterflies and Moonbeams.
2) Who was your favourite childhood author (s)?
Enid Blyton. I loved The Magic Wishing Chair. I also loved poets that could conjure up a dreamy picture like William Wordsworth.
3) Was there a particular point in your life that you realised you wanted to be a writer?
From birth. My late Nan used to joke that I popped out holding a pen and paper.
4) What is your average writing day like? Do you have any special routines, word count, etc?
I am quite strict with myself. You have to be. I am lucky, I have a lovely writing room with views of the countryside. I try to write in the morning from 5am until lunch and then it's time for social media, marketing, interviews, etc. However, my writing time is not rigid. If I have a flash of inspiration, I can quite often be found writing by the light of the moon or some marmalade sunset.
5) How many books have you written? Any unpublished work?
My first romance novel Finding Elenore is out now and is a No1 bestseller on Amazon in the UK and Australia. I am close to completing my next love story, Butterflies and Moonbeams.
6) Are you a plotter or a pantser?
I am not a plotter. I have a rough idea in my head for the story and then completely get immersed in the characters and start crafting the story. Quite often I can have a change of heart and sometimes wake up in the middle of night with a better idea. I get up and start writing and taking my characters on a different journey.
Concerning your latest book: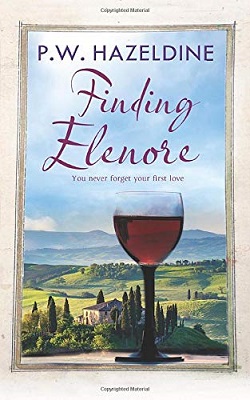 Finding Elenore
Author – P.W. Hazeldine
Publisher – Lockgate Publishing
Pages – 401
Release Date – 10th July 2019
ISBN 13 – 978-1916177406
Format – ebook, paperback

You never forget your first love. After 25 years Elenore and Alex still remember the magic.
Voted the No 1 Summer Must Read, lose yourself in the romantic setting of the Tuscan landscape as their paths cross once again in this love story that is up there with the best.
With a little help from beyond the grave, will their chance meeting bring a happy ever after, or will fate once again cruelly intervene to keep them apart?
---
7) How did you go about researching the content for your book?
I did most of my research over the internet and contacted people in Italy for advice.
8) How long did it take to go from ideas stage to writing the last word?
Three months. As a former journalist I can write at a fast past.
9) How did you come up with the title of your book?
I had many titles but all had been used before. I wanted one that was unique, so it took me some time. Finding Elenore was very apt as it tells the story in two words.
10) Can you give us an insight into your characters?
Finding Elenore is very loosely based on true life events. It's a romance like no other and it genuinely moves the readers as it takes them on a gripping, page-turning adventure in the heart of Italy's Tuscany region.
I got the idea from a story I worked on as a journalist quite a few years ago. It centres on Alex, his late father, Harry, and Alex's soulmate Elenore. Alex and Elenore had been soulmates for 25 years and when they first met planned to spend the rest of their lives together. But fate cruelly stole their love.
Now, Alex and Elenore are brought together by chance. Will the couple risk everything to give their love a second chance.
From beyond the grave, Alex's father works his magic to try and make it happen. However, the demons in Alex and Elenore's lives do their best to keep them apart.
Elenore and Alex are like two peas in the same pod are full of love, compassion and adore family life. They have this almost telepathic way and no what each other is thinking.
Alex and his father are strong beautiful men who are attuned with their emotions and not afraid to share them. Having characters like them is so important in this day and age. The story has a remarkable and unexpected ending which readers have found truly delightful.
11) What process did you go through to get your book published?
At no point have I sought a publisher. I always wanted to self-publish to have full control of my work.
12) What's next for you writing wise?
I am close to finishing my second novel Butterflies and Moonbeams, another romantic story based on true events.
Fun Questions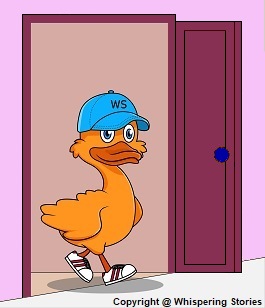 1) If you could have any super power for the day which would you choose?
To rid the world of evil.
Two dogs, chickens, ducks, a degu, two cockatiels and fish.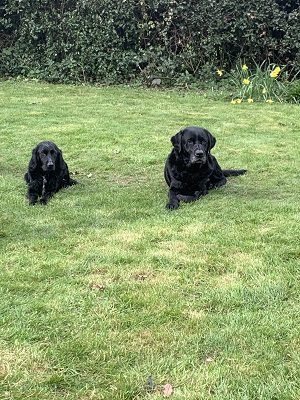 3) If you decided to write an autobiography of your life, what would you call it?
A life through rose-tinted glasses.
4) Your book has been made into a feature film and you've been offered a cameo role, which part would you choose, or what would you be doing?
I would love to be the Elenore wine that is one of the focal points of the novel.
In my research I was told many stories which, maybe, over the years have become more and more elaborate. However, what cannot be denied is that the wine Vino Noble D' Montepulciano is without question one of the greatest wines in the world. What I can tell you is this. Behind this wine lies an ancient Italian love story that is still as romantic today as it was before the birth of Christ.
5) Where is your favourite holiday destination?
Anywhere, providing I am on a boat listening to the waves kissing the hull. There is nothing more relaxing. You can totally lose yourself and for me is way better than any form of meditation. It's when I can be at my most creative.
6) A baseball cap wearing, talking duck casually wanders into your room, what is the first thing he says to you?
"Can I have some water, please"
---
I would like to say a big thank you to P.W. Hazeldine for sharing with us details of his writing life and for a wonderful interview.
P.W. Hazeldine – Author links






---

International giveaway. Fancy winning one of five signed paperback copies of Finding Elenore? Then enter below.
---
Share your thoughts on our interview with P.W. Hazeldine in the comment section below!
---
The above links are affiliate links. I receive a very small percentage from each item you purchase via these link, which is at no extra cost to you. If you are thinking about purchasing the book, please think about using one of the links. All money received goes back into the blog and helps to keep it running. Thank you.
Like us on Facebook – Tweet us on Twitter – Pin us on Pinterest