The Writing Life of: T E Kinsey
T E Kinsey
This week I am thrilled to be interviewing author T E Kinsey, who will be sharing with us details of his writing life, telling us all about his latest book 'The Fatal Flying Affair', which will be released on 3rd December 2020 and answering a few fun questions too. This post contains affiliate links.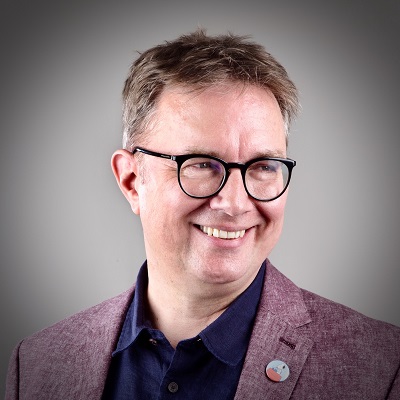 T E Kinsey was born in England in the 1960s and grew up in London in the 1970s. I went to Bristol University in the 1980s, and in the 1990s I worked for a handful of video games and consumer technology magazines as a writer and editor. In 2001 I started working for IMDb as part of the database content team. I left at the beginning of 2016 to write full time.
I live in Bristol with my wife, two drum kits, five guitars, and more Lego than an adult should own.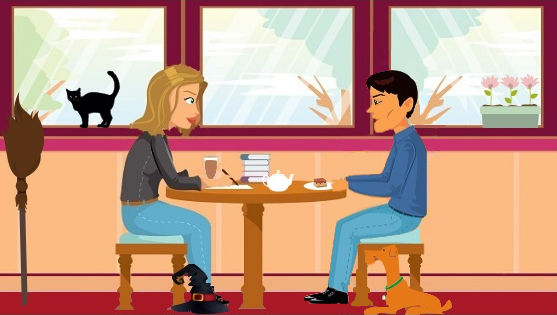 1) As a child did you have a dream job in mind?
I was a percussionist in a youth orchestra, and thanks to a friend of the Musical Director we were able to record an album at the BBC's studios at Maida Vale. It was an amazing experience and I decided that day that I wanted to be not a professional percussionist but a recording engineer. I never made it, but I remain fascinated by sound recording. Although obviously being a drummer in a rock band would have been great. I was never good enough, though.
2) Who was your favourite childhood author (s)?
My favourite book as a small child was Kenneth Grahame's The Wind in the Willows. I've not read it for a few years and I think it might be time to revisit it. When I started reading for myself I was a fan of Michael Bond's Paddington books, and Nils-Olof Franzén's Agaton Sax series. In my teens I moved on to sci-fi and thrillers, but comedy was my thing, so once Douglas Adams began adapting the original radio version of The Hitchhiker's Guide to the Galaxy (which I loved) as novels, he sort of became my go-to author.
3) Was there a particular point in your life that you realised you wanted to be a writer?
I grew up pretty much obsessed with comedy. As a child I was only really interested in TV shows if they were funny. I would watch sitcoms, variety shows, sketch shows – anything where there were laughs. I was in awe of the actors and performers but I knew there was no way I'd ever be able do anything like that. Then when I was about 11 or so, I started reading books of scripts (it was the mid-1970s so there were no videos) and it suddenly dawned on me that it was the writers who did most of the heavy lifting. My admiration shifted to the writers and I decided that if I could do anything at all I'd love to be a comedy writer. I knew it would never happen, but it was my daydream. It stuck with me.
When I was 23 I went back to university (having dropped out of my first attempt) and bought an Amstrad PCW 8256 word processor so I could write essays. I began writing my first novel then. I never finished it because I knew it would never be published and writing the whole thing out seemed like pointless busywork, but it was useful practice. I wrote tons more over the next 20-odd years and it kept the daydream alive until self-publishing (and then an actual publishing deal) came along.
4) What is your average writing day like? Do you have any special routines, word count, etc?
Writing was always what I did for fun when I didn't have to work – if I ever had any unused holiday at the end of the year I genuinely used to take it and spend the time writing.
It's still massive amounts of fun, but I take the doing of it surprisingly seriously. I get into my office/study (I've never decided on a proper name for it) some time around 10am. I deal with emails and admin, then settle to work. If I'm writing I usually aim for about 1,200 words a day but I never stress if I don't make it or overly congratulate myself if I exceed it.
I usually write in the – shall we stick with 'office'? – but I'm not one of those who has to have a special place or a special vibe. I'm just as happy grabbing the laptop and working in the garden. I've written some quite good stuff on trains. Some scenes from the first Lady Hardcastle stories were written on a campsite in France, and I always look forward to writing on Caribbean beaches.
5) How many books have you written? Any unpublished work?
So far there are six full-length books in the Lady Hardcastle series with another to be published very soon (see below). There's a Christmas-themed Lady Hardcastle short out there as well.
There are two from a new series, The Dizzy Heights Mysteries, 'in the can' for publication early next year.
6) Are you a plotter or a pantser?
Plotter all the way. I know so many pantsers whose work is amazing and I wish we could come up with a less pejorative way of describing their process, but I know I could never produce something readable if I just sat down and hoped for the best.
I started out as a magazine feature writer (and occasional reviewer) where I had to write about real things – to tell stories that already existed. I didn't have to make things up, I just had to recount an existing story. I would look at the brief, do the research, organise my thoughts, and tell the tale.
I find telling stories much easier than making up stories. The invention is the hard part so if I do that first, on a small scale in the planning document, writing and embellishing the story is straightforward and fun.
I don't have an intuitive understanding of plot – I had to learn that. I had to learn where the important bits of the story have to fall and I can only make sure it happens properly if I have a plan.
The other thing about my time in magazines was that we had to submit something publishable within a tight deadline. There wasn't time for multiple drafts so we had to get it right the first time. 'Editing' was mostly sub editing for style so there was no room for a rewrite afterwards, either.
I've carried that approach into fiction writing. The idea is to submit something to my editor that could be published. Obviously, I love the idea that we'll work together to improve that first draft, and what we publish is always so much better than the draft I submitted, but the aim is to get it as clean as possible on the first go.
I do all that by planning everything very carefully. I make mistakes – lots of them – but I'd rather throw away a three-page planning document that took me six days to write than a three-hundred-page novel that took me six months. Once the plan is planned, I write the planned story exactly as I planned it. If I have new ideas as I go (which over the six months, I will) I know how to incorporate them because there's a plan. I know what else will need to be changed to make them fit in because there's a plan.
Concerning your latest book: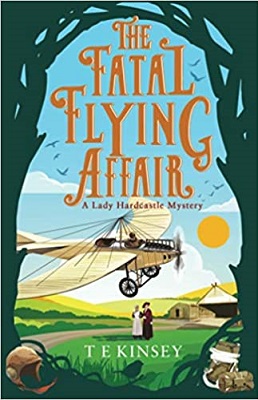 The Fatal Flying Affair


Lady Hardcastle Mysteries Book Seven
Author – T E Kinsey
Publisher – Thomas & Mercer
Pages – 315
Release Date – 3rd December 2020
ISBN 13 – 978-1542020909
Format – ebook, paperback, audio

August 1911. Emily Hardcastle and her inimitable lady's maid Florence Armstrong are enjoying a fine summer until Harry, Lady H's brother, turns up out of the blue with a mystery for them to solve.
A routine parachute test at a local aeroplane factory has gone horribly wrong—with pilot Dickie Dupree plummeting to his death. Harry is certain there is more to this 'tragic accident' than meets the eye, having discovered that someone at the airfield is leaking top secret intelligence to foreign rivals.
In between strolls to the Dog & Duck and planning for the annual village show, the daring duo dust off the Crime Board and go undercover at Bristol Aviation. With international powers investing heavily in aeronautics, the stakes are high—sky high—and the suspects soon mount up.
Can Lady Hardcastle find the culprit before someone else falls down dead?
---
7) How did you go about researching the content for your book?
It's the seventh book of a series, so huge amounts of the background research had already been done. Books, old maps, and the Interwebz have fleshed out my understanding of Edwardian life and enabled me to create my own stylised version of it. The specifics of this one merely required a visit to the Science Museum to look at their aviation exhibits (I could probably have done that anywhere, but I still love the Science Museum) and some research into the development of parachutes. There's always lots of incidental stuff and I've taken to adding an Author's Note to point out some of the interesting historical bits and bobs.
8) How long did it take to go from ideas stage to writing the last word?
In March 2019 I'd just finished Death Beside the Seaside (Lady Hardcastle 6) and I put together a proposal for several books (eleven, I think) while we were away on holiday. My editor bought three of them and I wrote one of the others first. I started the actual writing of The Fatal Flying Affair in November 2019 and submitted the first draft in May 2020, but I didn't spend the whole of those 21 weeks writing. I was interrupted for about seven weeks by assorted stuff (including the edits for the one I wrote first) so I reckon I wrote the first draft in about 14 weeks of actual work. Call it four months door-to-door? Five tops. Just not all in one go.
9) How did you come up with the title of your book?
By the time-honoured process of having no idea at all and hoping my editor would come up with something. I flung out a lot of keywords and a couple of dreadful ideas, then found myself in the pleasant position of having to choose between several of his excellent suggestions. I think we ended up going with the one he wrote on the spur of the moment just as he was about to send me the list.
10) Can you give us an insight into your characters?
Lady Hardcastle and Florence Armstrong were originally developed for another project entirely. The idea was to explore the relationship between employer and servant and to try to see if it might be possible for them to overcome the class barrier between them and become friends. I devised a situation that I thought would have the desired result, but it was more of a serious novel than I was comfortable with so I put them to one side.
But no work is wasted and when I hit upon the notion of writing a murder mystery I realised I already had a detective and sidekick ready to go. I tweaked the backstory to make it more fun (Lady Hardcastle is now a diplomat's widow and retired spy rather than a tea planter's widow and part-time school teacher) but I kept the relationship between her and her maid the same.
They've had to rely on each other for survival many times and the class barrier is irrelevant to them. They're not merely friendly, they're best friends. They bicker, they tease each other, and, in the end, they get the job done.
11) What process did you go through to get your book published?
I am, I've been told more than once, an outlier. I didn't make any effort to get my books published because I didn't believe that the likes of me could ever get a publishing deal.
I wrote the first Lady Hardcastle stories for my own entertainment in 2014 and self-published four in A Quiet Life in the Country. In 2015 I published another four stories in The Spirit Is Willing. At the end of November 2015, an editor from Amazon Publishing got in touch with me and after a couple of chats, offered me a three-book deal with their imprint Thomas & Mercer. They wanted me to rewrite those first two books as novels (they were eventually republished in 2016 as A Quiet Life in the Country and In the Market for Murder), and to finish the one I was already writing (Death Around the Bend).
Six books (with another three in the pipeline), and more than a million sales later, I'm still with Thomas & Mercer.
12) What's next for you writing wise?
I've just signed a deal with T&M for two more Lady Hardcastles to be written in 2021 for publication in 2022. We'll see how the two Dizzy Heights books go in '21, and the hope is that there'll be enough interest in them to keep that series going as well.
Fun Questions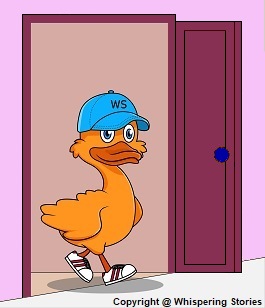 1) If you could have any super power for the day which would you choose?
I'd be able to understand any language, and speak and write it like a native speaker. I've made a career out of communicating and I'd love to be able to remove that final barrier. And I'd like the power for more than a day, please. Oh, or shape-shifting – I could be anyone.
No, sorry. We had a cat when I was growing up, but nothing since. We're visited regularly by two badgers, but we have no pets of our own. I do have a Muppet Whatnot called Eddie who sits on the shelf behind me, though.

3) If you decided to write an autobiography of your life, what would you call it?
If I absolutely had to write one (and it would be under duress) it would be called 'Nothing to See Here'. My life really isn't interesting enough to write about and it would only be fair to try to put people off so they didn't waste their time reading about it.
4) Your book has been made into a feature film and you've been offered a cameo role, which part would you choose, or what would you be doing?
I'd prefer a Lady Hardcastle TV series and I'd love to do a Colin Dexter. He popped up in every episode of the adaptations of his work from the very first Inspector Morse, through Lewis, and on to Endeavour (his last appearance was in season 3, episode 4, filmed in 2015). It would be a hoot to spend some time getting into Edwardian costume and lurking in the background while Lady Hardcastle and Flo did their stuff. Perhaps I could be a farmer in the Dog and Duck, or a shopper on the High Street in the fictional market town of Chipping Bevington. Maybe a policeman in Bristol, or a holidaymaker in Weston-Super-Mare. Viewers could make a game out of 'Where's Tim This Week?'
5) Where is your favourite holiday destination?
It's a toss-up between Walt Disney World and Antigua. So WDW if the whole family is going, or relaxing on the beach in Antigua if it's just my wife and me.
6) A baseball cap wearing, talking duck casually wanders into your room, what is the first thing he says to you?
Duck: Did you get the shopping?
Me: I did, but the lip salve was more expensive than we thought.
Duck: That's ok, just put it on my bill.
---
I would like to say a big thank you to T E Kinsey for sharing with us details of his writing life and for a wonderful interview.
T E Kinsey – Author links






---
Share your thoughts on our interview with T E Kinsey in the comment section below!
---
The above links are affiliate links. I receive a very small percentage from each item you purchase via these link, which is at no extra cost to you. If you are thinking about purchasing the book, please think about using one of the links. All money received goes back into the blog and helps to keep it running. Thank you.
Like us on Facebook – Tweet us on Twitter – Pin us on Pinterest