This Space of Writing by Stephen Mitchelmore – Book Review
This Space of Writing by Stephen Mitchelmore – Book Review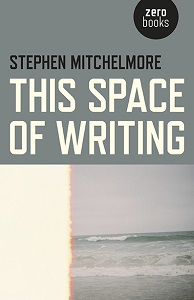 This Space of Writing
Author – Stephen Mitchelmore
Publisher – Zero Books
Pages – 280
Release Date – 11th December 2015
Format – ebook, paperback
Reviewer – Abby
I received a free copy of this book
Post Contains Affiliate Links

What does 'literature' mean in our time?
While names like Proust, Kafka and Woolf still stand for something, what that something actually is has become obscured by the claims of commerce and journalism. Perhaps a new form of attention is required.
Stephen Mitchelmore began writing online in 1996 and became Britain's first book blogger soon after, developing the form so that it can respond in kind to the singular space opened by writing.
Across 44 essays, he discusses among many others the novels of Richard Ford, Jeanette Winterson and Karl Ove Knausgaard, the significance for modern writers of cave paintings and the moai of Easter Island, and the enduring fallacy of 'Reality Hunger', all the while maintaining a focus on the strange nature of literary space.
By listening to the echoes and resonances of writing, this book enables a unique encounter with literature that many critics habitually ignore. With an introduction by the acclaimed novelist Lars Iyer, This Space of Writing offers a renewed appreciation of the mystery and promise of writing.

This Space of Writing is 280 pages of Stephen Mitchelmore's thought-provoking insights into how and why we read and write. We follow as he explores the work of acclaimed writers – including Proust, Kafka and Beckett, no less – and digs deep into the processes of writing.
Who is Stephen Mitchelmore? He's widely known as Britain's first 'book blogger', having begun writing online in 1996. This collection of reviews, thoughts, along with snippets about his life, are the culmination of his 20 year online presence and, of course, his genuine love of reading, which dates back even further.
Firstly, I'm in awe of his dedication to book blogging. This collection of reviews really celebrates this form, but his reviews go beyond the face of the text. We start with an appreciation of the 'Frank Bascombe' novels by Richard Ford. However, this is where, like a few of the texts mentioned in the review, I haven't actually read what is being discussed. Admittedly, this does become a source of slight frustration, but Mitchelmore writes in an inclusive style that allows his reader to take something away from his reviews without fully knowing the texts or authors he discusses. In this instance, then, I found it fascinating how Mitchelmore writes about Bascombe's (the character) writing rather than Ford's. It's another way of delving deeper into the text itself.
Mitchelmore later muses, 'There is undoubtable pleasure in beginning to read the story of another's life'. I couldn't agree more. Not only is reading a form of escapism, but there are didactic elements: the opportunity to learn about a culture, society, historical event, particular person, etc. The reality is, which is the point that he makes, the author and his/her work become irreversibly intertwined through the writing process. Reality and fiction become intertwined. Mitchelmore discovers that us readers love novels that indirectly echo or provides an insight to the author's life. More on that later!
Questions are also hugely important to this book, posing classics such as 'But why call it a novel?'. Mitchelmore is a formidably inquisitive critic, and his reviews act as prompts to our further discovery. He doesn't provide a one-fits-all answer, in fact he can't even answer all of his own questions. He realises that our satisfaction of reading comes from having all the answers – 'Isn't it the job of fiction to fill in these blanks?' – but it's these blanks that make us want to come back and read more.
So what about this book's author and his relationship to his work? We get an insight into his own 'writing space' early on in the text, complete with pictures. His self-deprecating tone here really conveys passion in his work but doesn't give too much away about himself. He saves that until the end of the book, which creates such poignancy and goes to underscore his questioning of reality in both fiction and nonfiction (such as war reporting) texts throughout. He writes about a traumatic event in his own life as if a piece of fiction, serving up plenty of suspense. After all, what had happened to him meant that he actually had no memory of the event, thus the only way of discussing his experience was by creating distance between himself and his hospitalised self. Before our eyes, he transforms from authoritative voice to unreliable narrator to make his point about subjectivity in reality much clearer. I didn't quite understand the order of the reviews when I began reading, but ending with this was touching.
I just wish there was more discussion of texts by women writers, but, when discussing the literary canon, perhaps Mitchelmore had no choice but to produce a collection so male-dominant. That aside, I come away from this – at times complicated but most definitely thought-provoking – text with a renewed excitement for critical reading. I hope this was Mitchelmore's aim.
If you're looking for a book that can inspire you to read critically for enjoyment, while giving you 'space' to come up with your own conclusions, This Space of Writing is a great place to start.
Book Reviewed by Abby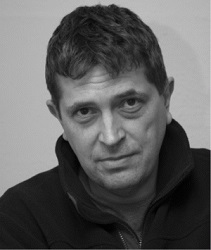 Stephen Mitchelmore is from Gosport, Hampshire and began reviewing books online in 1996 after completing an MA in Modern European Literature at the University of Sussex.
Four years later became Britain's first book blogger at Spike Magazine. Since then he has written reviews for various publications, including the TLS, but now devotes his time to writing his widely read book blog This Space.
He lives in Brighton, working as a designer in the e-learning industry.