To Snare a Witch by Jay Raven – Book Review
To Snare a Witch by Jay Raven – Book Review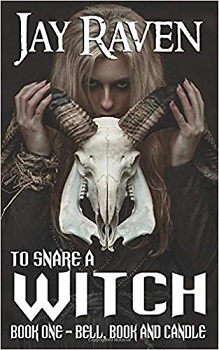 To Snare a Witch
Bell, Book and Candle
Author – Jay Raven
Pages – 88
Released – 30th April 2019
ISBN-13 – 978-1795017152
Format – ebook, paperback
Review by – Nia
Rating – 5 Stars
I received a free copy of this book.
This post contains affiliate links.
A chilling historical tale of lust, sorcery and devastating revenge.
No female dares spurn the lecherous advances of Sir Henry Cruttendon, 17th Century England's most reviled nobleman. To do so risks a retribution that would terrify the Devil himself.
But Elizabeth Fiennes is no ordinary woman, blessed with stunning beauty, intelligence and guile. Coming from an influential family, she believes she is safe. What she doesn't understand is that the Earl is determined to satisfy his lust at any cost and plans to use the wave of witch trials, fear and superstition sweeping the countryside to force her into his clutches.
And as he springs his malicious trap it triggers a chain of unholy events plunging hunter and prey into a maelstrom of deceit, terror and depravity – leaving them both staring into the face of true evil…

For such a short book, this story had all kinds of wonderful twists and turns that kept me hooked. The story progressed quickly, starting out at a reasonably familiar scene of 17th century witch hunters accusing an old lady of witchcraft – after that, the story really comes into its own and we meet a number of characters who aren't what they seem.
The characters are well written and compelling, the author really nails the historical feel and the balance between authentic and entertaining. It's very difficult to review this book without including any spoilers and I'd hate to do that as I went in blind and was so glad I did!
It's not scary as such but, as all Gothic stories should, it plays heavily on the horrible way that people can treat each other.
Rest assured, if you're looking for an atmospheric read for this Halloween – this novella will be an excellent place to start.
Book Reviewer – Nia
---
Purchase online from:
---
About the Author

Jay Raven is the author of Gothic chillers and historical horror reminding readers that the past is a dangerous place to venture, full of monsters and murderous men. He blames his fascination with vampires, witches and werewolves on the Hammer Horror films he watched as a teenager, but living in a creepy old house on the edge of a 500-acre wood may have something to do with it.
If you would like to be informed of new releases, enjoy free short stories and access exclusive giveways and competitions, please subscribe to Jay's monthly newsletter on his website.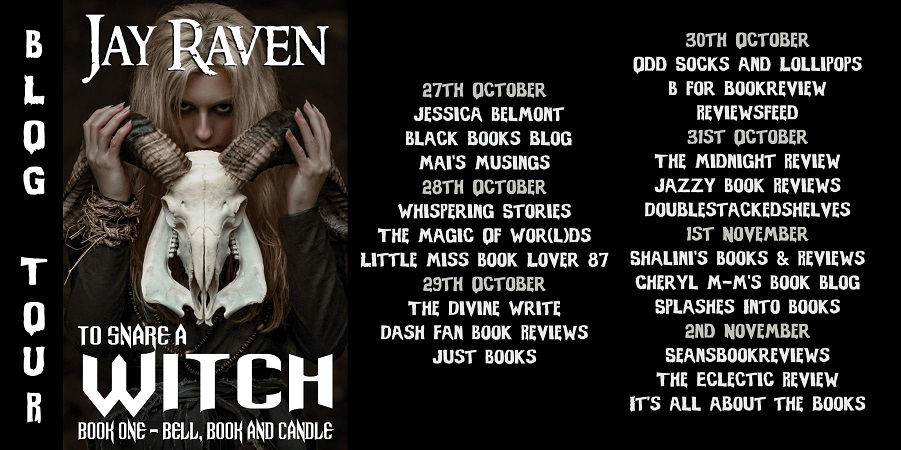 ---
What did you think of the book? Share your thoughts in the comment section below!
---
The above links are affiliate links. I receive a very small percentage from each item you purchase via these link, which is at no extra cost to you. If you are thinking about purchasing the book, please think about using one of the links. All money received goes back into the blog and helps to keep it running. Thank you.