To the Stars and Back by Camilla Isley – Book Review
To the Stars and Back by Camilla Isley – Book Review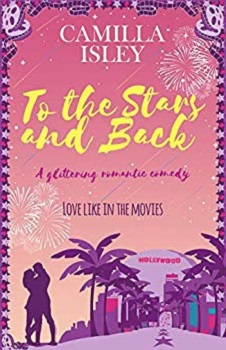 To the Stars and Back
Author – Camilla Isley
Publisher – Pink Bloom Press
Pages – 230
Released – 14th June 2019
ISBN-13 – 978-8887269369
Format – ebook, paperback
Reviewer – Stacey
Rating – 4 Stars
I received a free copy of this book.
This post contains affiliate links.
When Hollywood's sexiest bachelor meets the girl next door their relationship doesn't follow the script…
On-screen, Christian Slade is America's favorite heartthrob. Off-screen, letting romance into his life isn't as easy. The women he dates all seem to want a piece of his glamorous life rather than his heart, and trust doesn't come easy for him.
Then along comes Lana. A beautiful rocket scientist who's also sweet, smart, sexy, and has absolutely no idea who he is. But what will happen when she finds out?
Will their worlds prove too far apart or could love really be like in the movies?

Movie star Christian Slade is trying to avoid the paparazzi at the hotel he is staying at. He rushes into a nearby storage room and soon hears muffled sobs. Inside is Lana who has followed her boyfriend to the hotel and witnessed him and another woman, one of her friends, entering a hotel room together.
Lana doesn't watch TV or movies so has no idea who Christian is, much to his relief. He tries to comfort her and stop her from crying. On departing the room he offers her a lift home in his 'environmentally friendly car'. The two seem to have an instant connection and before leaving Lana gives Christian her business card n which she has written her phone number on the back.
Eventually, Christian calls Lana but with Lana not knowing about his celebrity status how is he going to keep his fame and fortune from her and what will happen if she ever finds out who he really is?
To the Stars and Back is the fourth book in the First Comes Love series by Camilla Isley. However, all books can be read as standalones, even if the characters do cross over into other books.
In this book, we meet rocket scientist and teacher Lana who is a very well educated and clever woman. She cares about the environment and doesn't like fuel guzzling cars or celebrities.
Christian is a multi-million dollar celebrity who loves his fast, loud cars and spending money. He sees something in Lana he likes and is willing to be someone different for her, but to get Lana to like him he has to pretend he is something he isn't, or is this the real Christian behind the movie star money and looks?
The book was a quick, easy read and the story flowed along at a decent pace. The friendship/relationship between Lana and Christian felt natural and realistic even if I didn't agree with him hiding his career and wealth from her.
The book is written in dual POV which I'm not a great lover of but I managed to not let it bother me. It was entertaining and had a few laugh-out-loud moments and a lot of moments that made me smile. The book is perfect for fans of Rom-Coms and with two more books in the series being planned this is a fabulous series to invest your time in.
Book Reviewer – Stacey
---
Purchase online from:
---
About the Author
Camilla is an engineer turned writer after she quit her job to follow her husband on an adventure abroad.
She's a cat lover, coffee addict, and shoe hoarder. Besides writing, she loves reading—duh!—cooking, watching bad TV, and going to the movies—popcorn, please. She's a bit of a foodie, nothing too serious.
A keen traveler, Camilla knows mosquitoes play a role in the ecosystem, and she doesn't want to starve all those frog princes out there, but she could really live without them.




---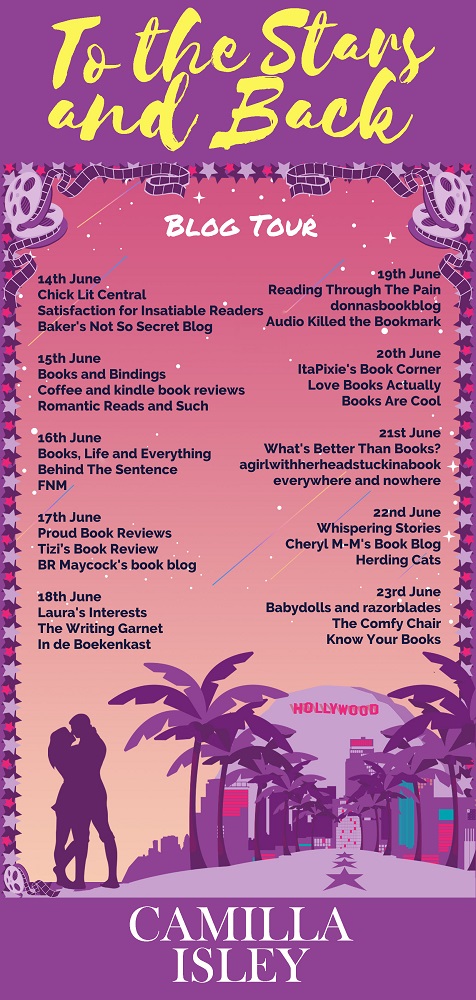 ---
What did you think of the book? Share your thoughts in the comment section below!
---
The above links are affiliate links. I receive a very small percentage from each item you purchase via these link, which is at no extra cost to you. If you are thinking about purchasing the book, please think about using one of the links. All money received goes back into the blog and helps to keep it running. Thank you.