The Tudors by Marcia Williams – Book Review
The Tudors by Marcia Williams – Book Review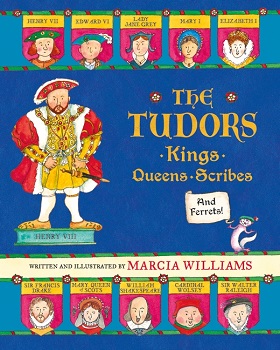 The Tudors: Kings, Queens, Scribes and Ferrets!
Author – Marcia Williams
Publisher – Walker Books
Pages – 48
Release Date – 4th August 2016
Format – paperback, hardcover
Reviewer – Stacey
I received a free copy of this book
Post Contains Affiliate Links

Join much-loved author/illustrator Marcia Williams on a comic strip journey through Tudor history!
A witty, accessible introduction to the Tudors, with full-colour illustrations throughout, from the author of Mr William Shakespeare's Plays and The Romans: Gods, Emperors and Dormice.
Arthur Inkblott, Queen Elizabeth I's favourite scribe, retells the most famous moments in Tudor history, from the Wars of the Roses and the Spanish Armada to Christopher Columbus's discovery of America and Henry VIII's many marriages! Packed with jokes and colourful comic-strip illustrations, this is Marcia Williams at her very best.

The Tudor's Kings, Queens, Scribes and Ferrets!, is an impressively informative book about, yes you have guessed it, the Tudor period and the royal family.
Now I've always considered myself quite knowledgeable when it comes to the history of the royal family, but this book taught me, yes this children's book taught a fully-grown woman a thing or two.
Such as… Did you know that after defeating King Richard III, Henry Tudor, the first Tudor king, actually didn't have any claim to the throne, and that he placed the crown on his own head and declared himself king?
Or that Queen Elizabeth I seemed to predicted her own death? She refused to go to sleep, so for three days and three nights she stood up in her room. Unfortunately, eventually she grew so weak that she had to be carried and placed in bed, where she fell into a deep sleep and never woke up again.
This book is full of facts like the above two. I was actually hooked to the book and found myself not only enjoying it, but learning too.
This will be a great tool to use in history class at school, as well as at home. Kids will love the book as the information is told in a fun way by Arthur Inkblott, scribe, and his trusted friend Smudge the Ferret.
The book not only contains information on the royal family, but on William Shakespeare, Sir Walter Raleigh, Sir Francis Drake and The Spanish Armada, plus more.
Marcia Williams has done a splendid job of making history fun. If you are after a book that will actually keep the children interested, and taking in the information, then The Tudors is a good start.
Book Reviewed by Stacey
Purchase Links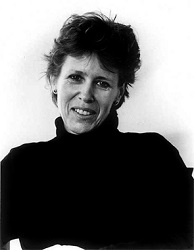 Marcia Williams began to develop her distinctive comic-book style at an early age: "When I was about ten and wrote home to my family from boarding school," she says, "I never wrote normal letters. I tried to tell my family about what I was doing in a way that was more fun. Also, my parents didn't let me read comic books, so I decided to create my own."
Marcia Williams traveled extensively as a child and was educated in Sussex, England, and Switzerland. During her varied career she has worked as an interior designer and has assisted cartoon artist and designer Gerald Scarfe in making papier-mâché and cloth sculptures.
Author Links