Visiting Red Square by Elizabeth Ducie – Guest Post
Visiting Red Square by Elizabeth Ducie – Guest Post
Today on the blog we welcome author Elizabeth Ducie, with her guest post 'Visiting Red Square' as part of the birthday blitz for her book 'Gorgito's Ice Rink' which was released on 8th October 2014. This post contains affiliate links.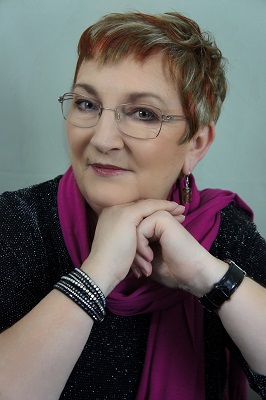 When Elizabeth Ducie had been working in the international pharmaceutical industry for nearly thirty years, she decided she'd like to take a break from technical writing—text books, articles and training modules—and write for fun instead.
She started by writing travel pieces, but soon discovered she was happier, and more successful, writing fiction. In 2012, she gave up the day job, and started writing full-time. She has published four novels, three collections of short stories and a series of manuals on business skills for writers.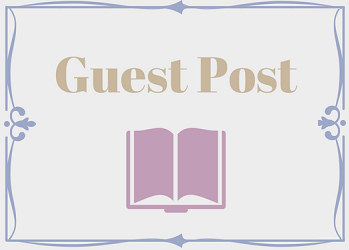 Visiting Red Square
Mention Moscow, or even Russia, to many people and they will immediately think of Red Square and, for anyone with time for a sight-seeing, it's the obvious place to start. I never
worked in Moscow itself, but generally flew into Russia that way, and over the years, we often whiled away a few hours down there on our way to or from the airport.
Standing with your back to the Moskva River looking north, your eyes are immediately drawn to the Cathedral of Vasily the Blessed or St Basil's Cathedral, the squat red-bricked building
topped with marshmallow-like cupolas in greens, yellows, oranges and whites in the south east corner of the square. Built in the sixteenth century by Ivan the Terrible to commemorate the
capture of Kazan and Astrakhan, it's one of the best-known sights in the city. And it's one of the few places I've visited that actually looks as impressive in real life as it does in pictures. Which made it all the more disappointing to find, on the only time I went inside, very little decoration on the walls and lots of small rooms, rather than the magnificent central space suggested by the exterior.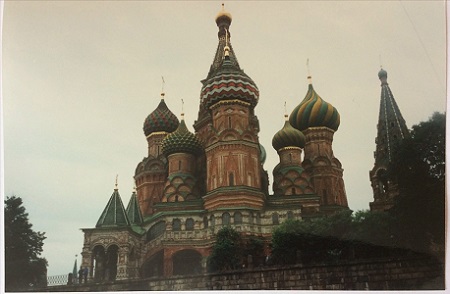 Moving into Krasnaya Ploschod itself, it quickly becomes obvious this is not so much a square as a long, thin space, separating the Kremlin from the merchant quarter. Along the east side of the square, we find GUM, the State Department Store, so named from the initials of Gosudárstvennyj Universáľnyj Magazín (Main Universal Store). Built in the late nineteenth century, the magnificent building has a curved glass roof similar to those seen in Victorian railways stations in UK. These days, it is a high-priced shopping mall, with arcades on three floors, while the basement contains the cloakrooms.
One of the things that always fascinated and impressed me in Russia was the efficient organisation of public cloakrooms. The combination of heavy clothing necessary for being outside during the Russian winter and the high temperatures maintained by the municipal heating systems indoors means anyone entering a public building: shop, theatre or museum, will immediately look for somewhere to remove and leave their coats. Huge areas are devoted to this and large numbers of deposit and collection points ensure even if everyone wants their coat at the same time, for example at the end of a ballet performance, the waiting time is minimal.
On one of my visits to GUM, I deposited my coat and then decided to visit the facilities before venturing up to the mall. Imagine my horror on finding a line of smartly-dressed Muscovites
lining up at the entrance to the cubicle area and telling a stern-faced babushka exactly how many sheets of toilet paper they needed from the communal roll hanging from a nail on the wall!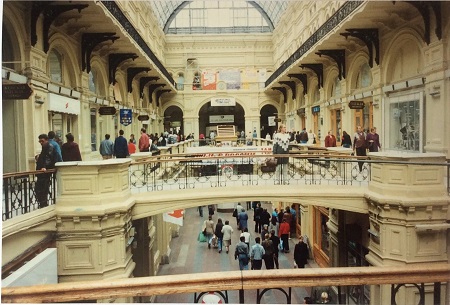 No visit to Red Square is complete without paying respects to Lenin's Mausoleum. A stepped pyramid of red granite and black labratorite, it lies opposite GUM, next to the Kremlin wall,
and was opened in 1930 in response to a huge outcry from the Russian people who wanted the body of the Leader of the Revolution preserved for future generations. On entering the building,
there is a flight of steps down to the viewing chamber, which is kept at a constant 16° C and 80-90% humidity. I was warned by my host in advance of our visit there was no talking allowed
and certainly no photographs. Guardians are present to ensure a respectful silence is maintained. My overall impression was Vladimir Ilych was much smaller than I'd expected; and inevitably, given nearly one hundred years of constant attention by expert embalmers, it was difficult to believe I was in the presence of a real body and not a wax-work imitation. But it was impossible not to be impressed by the reverence of the crowds of Russian visitors.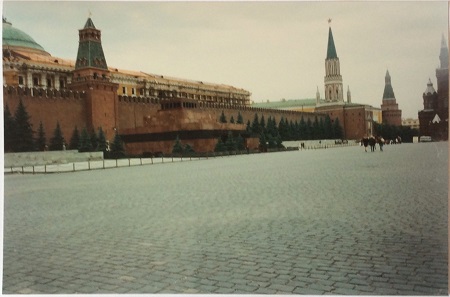 When Joseph Stalin died in 1953, his body was placed on display alongside Lenin's. However, just eight years later, at the height of Khrushchev's 'destalinization' programme, it was quietly removed and buried. The Russian people were gradually becoming aware their Father of the Peoples, who had lead them to victory in WWII, had been responsible for the death of millions
of his own citizens. I was therefore shocked, when exploring the Kremlin Wall Necropolis adjacent to the Mausoleum, to come upon a simple grave, topped with a familiar stone statue; and to note the grave was covered with fresh floral tributes.
---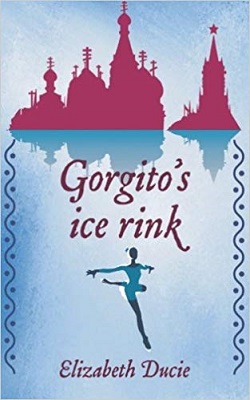 Gorgito's Ice Rink
Author – Elizabeth Ducie
Publisher – Chudleigh Phoenix Publications
Pages – 330
Release Date – 8th October 2014
ISBN 13 – 978-1502864796
Format – ebook, paperback

Two small boys grieving for lost sisters — torn between family and other loves. Can keeping a new promise make up for breaking an old one?
When Gorgito Tabatadze sees his sister run off with a soldier, he is bereft. When she disappears into Stalin's Gulag system, he is devastated. He promises their mother on her death-bed he will find the missing girl and bring her home; but it is to prove an impossible quest.
Forty years later, Gorgito, now a successful businessman in post-Soviet Russia, watches another young boy lose his sister to a love stronger than family. When a talented Russian skater gets the chance to train in America, Gorgito promises her grief-stricken brother he will build an ice-rink in Nikolevsky, their home town, to bring her home again.
With the help of a British engineer, who has fled to Russia to escape her own heartache, and hindered by the local Mayor who has his own reasons for wanting the project to fail, can Gorgito overcome bureaucracy, corruption, economic melt-down and the harsh Russian climate in his quest to build the ice-rink and bring a lost sister home? And will he finally forgive himself for breaking the promise to his mother?
A story of love, loss and broken promises. Gorgito's story, told through the eyes of the people whose lives he touched.
Purchase online from:
---
You can find out more about Elizabeth Ducie by visiting the website/social media sites below.
www.elizabethducieauthor.co.uk
@ElizabethDucie
Facebook
Pinterest
Instagram
Goodreads
---
Share your thoughts in the comment section below!
---
The above links are affiliate links. I receive a very small percentage from each item you purchase via these link, which is at no extra cost to you. If you are thinking about purchasing the book, please think about using one of the links. All money received goes back into the blog and helps to keep it running. Thank you.
---