Wizarding World: Movie Magic Volume One – Book Review
Wizarding World: Movie Magic Volume One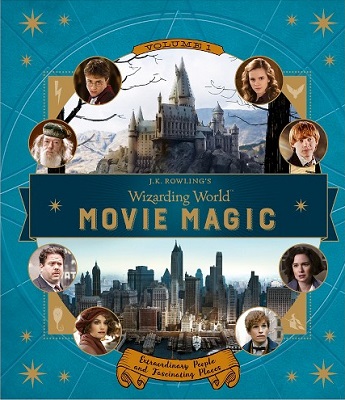 Wizarding World: Movie Magic Volume One
Extraordinary People and Fascinating Places
Author – Jody Revenson
Publisher – Walker Books
Pages – 96
Released – 18th October 2018
ISBN-13 – 978-1406376098
Format – hardcover
Reviewer – Stacey
I received a free copy of this book
Post contains affiliate links
Featuring all eight Harry Potter movies and Fantastic Beasts and Where to Find Them, this magical book is the ultimate insider's guide to the films from J.K. Rowling's Wizarding World for young fans.
From the gilded halls of Gringotts and Hogwarts to the New York City of Fantastic Beasts and Where to Find Them, each page of this book delivers a fun, interactive experience for young readers as they discover how the extraordinary places and fascinating characters of the wizarding world took shape on-screen.
Filled with lift-the-flaps, stickers and other engaging inserts, this engrossing book overflows with captivating facts about the movie magic used to create a world fit for witches and wizards. Including insights from the actors who played Harry Potter, Professor Dumbledore, Newt Scamander and many more, this book is a must-have for young fans of the Wizarding World.
Review
The 'Wizarding World: Movie Magic' comes in three volumes, and each book includes details of all eight films and also Fantastic Beasts and Where to Find Them.
The first volume is all about Extraordinary People and Fascinating Places. Throughout the book there is information about the different characters from the movies and items that belong to them.
The first part of the book is dedicated to Fantastic Beasts and opens with Newt Scamander. You get to learn about the character, his props (Including his famous case), as well as the actor that portrayed him, Eddie Redmayne.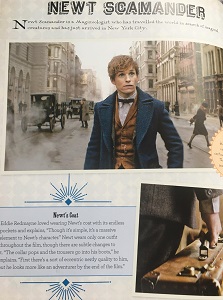 As well as written information and plenty of photographs there are also lots of flaps to lift, doors to open, items to turn, stickers to use and even copies of props from the film – such as leaflets and letters.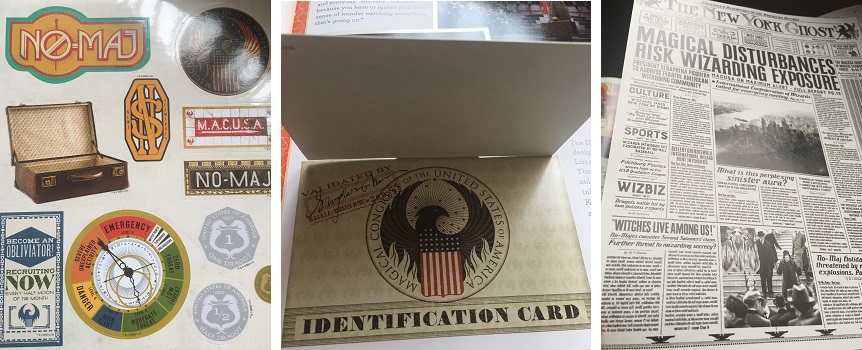 I'm a huge Harry Potter fan so this book really intrigued me. I received all three volumes together and must of spent at least a couple of hours pouring over them.
My only concern that I have with the book is how delicately some of the items to open are glued in, mainly by one of the top corners. These would need to be handled with care. I would say that this wouldn't be a good book to let a young child get their hands on.
This would be perfect for any Harry Potter fan. I've added it, and the other two, to my growing collection of HP books.
Reviewed by Stacey

---