Write Your Memoir Like It's Fiction by Stefanie Wilson – Writing Tips
Write Your Memoir Like It's Fiction by Stefanie Wilson – Writing Tips
Our new segment for 2022 is for new authors/writers and written by published authors, titled – Writing Tips. These posts will be shared with you every Wednesday. Our latest post is from author Stefanie Wilson on the subject 'Write Your Memoir Like It's Fiction'. This post contains affiliate links.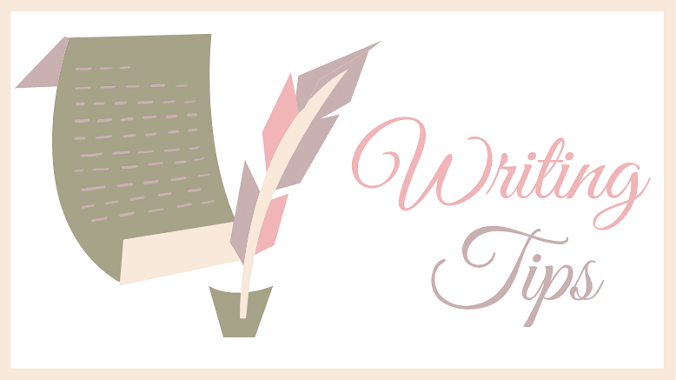 The Best Way To Write Memoir Is To Write It Like Fiction
To be clear, I'm in no way suggesting you make up, or even embellish, reality. But there are certain components every great story needs, whether real or imaginary. My husband and I wrote a dual-narrative memoir together, and purposefully used universal storytelling techniques to create a compelling narrative.
A memoir isn't an autobiography. It isn't a list of things you did, from birth until the present. That only makes for interesting reading if you happen to be famous, and most of us are not. Whether you've lived through an extraordinary event, or want to share your experience with a commonplace one, you still need certain elements to make it a story people will want to read.
So, what does make a good story?
Conflict: Remember high school English class? Man vs. man, man vs. self, man vs. nature, and so on? There must be tension. A goal. Setbacks. The unknown. If you're unsure what to include, just write. And then get feedback. Critique partners will tell you what they were bored with and what they needed to hear more about. You may have a general idea, but they can help you whittle down the drama of your story.
Relatablity: Emotions resonate with readers. Being kidnapped by a Mexican cartel is a dramatic event, but without emotions, it's just a newspaper article. Many memoirs are about losing loved ones, overcoming addictions, or healing from abuse, which are more common experiences, but no less engaging. By sharing your fear, sadness, confusion, or determination, you can make us feel like we're going through these events with you, because we all know what those emotions are like.
Immersion: Describe the scenes, highlight the sights, sounds, smells, feelings. Readers like to be transported. And even if you're transporting them somewhere terrible, put them there anyway, as vividly as possible. One creative writing adage is "show, don't tell." Memoirs tend to include more "telling" than fiction: summaries of stretches of time and commentary about past events. Don't tell everything! You need to show us to make us feel like we're truly experiencing your life.
Compelling characters: Yes, that's you! Compelling doesn't necessarily mean incredibly interesting, just real. Get help. Ask the people who know you best to tell you your best traits and if you dare, your worst ones. Habits, quirks, the more, the better. Well-developed characters feel real and since you are real, we need these details!
Motivation: This falls under character development. We need to know you well enough to understand your choices, and how they affected the events of your life. This requires a lot of self-analysis! But again, you can enlist help from critique partners. They'll point out when something doesn't make sense and ask specific questions. We are so close to our own story, sometimes explanations seem obvious to us, but early readers can shine a light on your blind spots.
Change: What did you learn? How did you grow? Did you overcome that obstacle? Heal from physical or emotional wounds? This can help you find the natural finish to the story that you are telling. It will make the ending satisfying for your readers and give a purpose for telling it.
A lot of readers tend to stay away from memoir because they don't find it as engaging. But many reviewers of our memoir mentioned they liked it because it read more like a novel and immersed them in our story. I'm sure this is because we took our plot and characters, which were real and thus set in stone, but presented them using creative writing techniques. If you have an idea for your memoir, remember that it's not what you tell, but how you tell it that matters.
---
About the Authors
Stefanie and James Wilson currently live in Pittsburgh Pennsylvania. They love traveling, and when they're not on the road, they enjoy spending time with family and exploring the outdoors. The Backpack Years is their first book.
Author Links
Goodreads
Website
---
The Backpack Years


Two Memoirs, One Story
Author – Stefanie & James Wilson
Publisher – Tucky Buddy Books
Pages – 360
Release Date – 7th June 2022
ISBN 13 – 978-0578386232
Format – ebook, paperback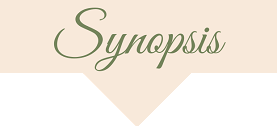 Part travel, part romance, part failing at life, The Backpack Years intertwines two memoirs, charting Stef and James's six-year journey from happily wandering to miserably settled and back again.
Straight-laced Stef left America to study abroad in Spain, letting loose and falling head over heels for two things: a handsome local and travel. Travel won out. James had a future in England he felt he'd already destroyed. Fueled by debt and a deteriorating relationship with his father, James fled to Australia and found something better.
After language mishaps in France and a topless night in Tenerife, an awful offal job in Warrnambool and a kidnapped manicure in Bali, Stef and James meet at an Irish pub in Sydney. Though their adventures are pulling them in different directions, they ditch the single life to forge a path together.
Can the two navigate their way through red-tape, relocation, miscommunication, and a last ditch, make-or-break trip to try to save their relationship, or will this be their last adventure as a couple?
Spanning thirteen countries and four continents, The Backpack Years is a story about how far we're willing to go to be with the one we love.
Purchase Online From:
---
The above links are affiliate links. I receive a very small percentage from each item you purchase via these link, which is at no extra cost to you. If you are thinking about purchasing the book, please think about using one of the links. All money received goes back into the blog and helps to keep it running. Thank you.