Writing a Romance Book Where the Couple is Miles Apart by Laura Briggs – Guest Post
Writing a Romance Book Where the Couple is Miles Apart by Laura Briggs – Guest Post
Today on the blog we welcome author Laura Briggs, with her guest post 'Writing a Romance Book Where the Couple is Miles Apart', as part of the publication day push for her new book released today 'A Train from Penzance to Paris', the fifth book in her A Little Hotel in Cornwall series. This post contains affiliate links.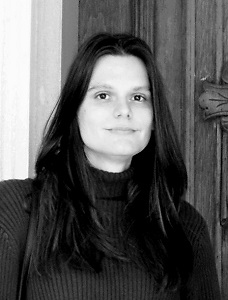 Laura Briggs is the author of several feel-good romance reads, including the Top 100 Amazon UK seller 'A Wedding in Cornwall'. She has a fondness for vintage style dresses (especially ones with polka dots), and reads everything from Jane Austen to modern day mysteries.
When she's not writing, she enjoys spending time with family and friends, caring for her pets, gardening, and seeing the occasional movie or play.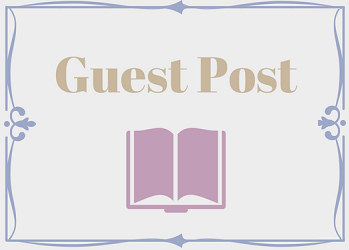 Writing a Romance Book Where the Couple is Miles Apart
Thank you again to everyone at Whispering Stories for letting me share a bit about my novella, A Train from Penzance to Paris, with their readers today! The fifth book in my romance serial about would-be author Maisie Clark, it finds the heroine suddenly swept away from her life in Cornwall by a chance to pursue her writing dreams with the help of a famous novelist. Their whirlwind journey through Paris and London brings Maisie exciting new opportunities professionally…but will it come at a steep personal cost?
As longtime readers of the series will know, Maisie's character came to Cornwall in the first place on the trail of her favorite author, seeking their advice for her unpublished manuscript. Instead, she ended up landing a job at the village's historic hotel by the sea and forming friendships with its quirky staff members. Elegant surroundings and eccentric guests make for never a dull moment in Maisie's new life—as well as her developing romantic feelings for the charming and semi-mysterious Sidney Daniels.
Some readers of the series will no doubt groan at the lack of page time shared by Maisie and Sidney in this newest story (especially given the dramatic cliffhanger moment their relationship ended on in the previous installment!). But I do hope those same fans will enjoy the new challenges that Maisie faces in her quest, along with the many surprises that unfold along the way, as we await their reunion in book six. There are glamorous locations to explore, eccentric and intriguing new characters to meet, and yet another secret for Maisie to uncover when she least expects it.
There may not be a romantic reunion as of yet, but there is no lack of passion for Maisie regarding matters of the heart. Not the least of which stems from having to put so many miles between herself and Sidney at what seemed the worst possible moment. With old-fashioned letter writing being her only real means of reaching him back in tiny Port Hewer, Maisie puts pen to paper faithfully and hopes against hope to get the answer she longs for in reply.
So if you're new to my series 'A Little Hotel in Cornwall' and think A Train from Penzance to Paris sounds right up your street, then I hope you'll consider plunging into Maisie's exciting world (though I do recommend starting with book one in the series as there are story lines that tend to carry over from book to book). And if you're a longtime fan waiting for the big moment when Sidney and Maisie finally confront their feelings and everything it will mean for them from that moment forward—well, you'll be happy to know that some much-awaited emotional answers are coming this summer in book six, now available for pre-order on Amazon!
---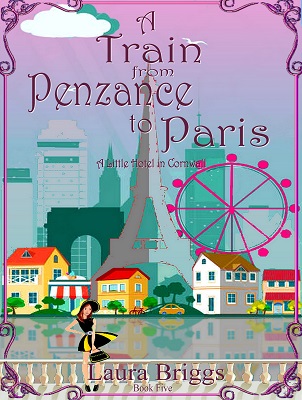 A Train from Penzance to Paris


A Little Hotel in Cornwall Book Five
Author – Laura Briggs
Pages – 203
Release Date – 8th April 2020
Format – ebook

When Maisie accepts a celebrated author's invitation to mentor her, she finds herself leaving Cornwall behind on train tracks bound for the glitter city of Paris. Instead of making beds and serving coffee at the Penmarrow hotel in Cornwall, she's making notes on her manuscript while sitting in a French cafe, meeting famous writers at private dinner parties, and trying to ferret the secrets behind the author's unfinished future novel. It's glamorous, it's breathtaking … but it's also an ocean channel away from the place that she loves, and, more importantly, the person to whom she just recently confessed her deepest feelings. Separated from Sidney by distance and circumstances, Maisie fears that their connection will be lost despite her words to him – and maybe because of those words, and the ones she didn't allow him to say in return.
Meanwhile, there are plenty of things in her new life trying to distract her – the professional editor hired to critique her novel, the eager young literary agent who sees pie-in-the-sky potential for Maisie's talent, but Maisie finds solace in the eclectic group of amateur writers into whose midst she finds herself by accident. Their critique and advice is fast becoming as important as the editors – maybe even more important than the published author Maisie believed held the keys to refining her skill.
But it's missing Sidney that fills Maisie's thoughts the most, along with her life back in Port Hewer, and she can't stop wondering whether his feelings are the same as her own. His unspoken answer has become one of the most important pieces of her life, even as she struggles to match the pace of her new life and keep her dreams in sight. And when she unwittingly becomes privy to a seeming literary conspiracy, she must decide what to do in light of its truth – and decide what's most important in her quest to become a professional writer.
Join Maisie in a whirlwind tour across two of the world's greatest cities, filled with questions, dreams, and a chance for fame that she believed far beyond her grasp, as she discovers herself as a writer, and how to embrace an unexpected future on her own terms.
Purchase online from:
---
Author Links





---
Share your thoughts on 'Writing a Romance Book Where the Couple is Miles Apart' guest post in the comment section below!
---
The above links are affiliate links. I receive a very small percentage from each item you purchase via these link, which is at no extra cost to you. If you are thinking about purchasing the book, please think about using one of the links. All money received goes back into the blog and helps to keep it running. Thank you.
Like us on Facebook – Tweet us on Twitter – Pin us on Pinterest