The Writing Life of: Allie Burns
Allie Burns

This week on 'The Writing Life of:' I am thrilled to be interviewing author Allie Burns. Allie will be sharing with us detail of her writing life, telling us all about her latest book 'The Lido Girls', which was released on 2nd October 2017, and answering a few fun questions too. Post contains affiliate links.
So without further ado I'll hand you over to Allie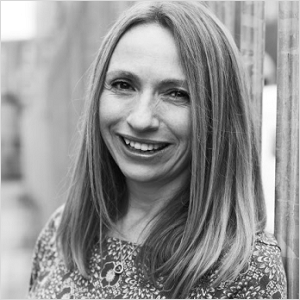 Allie lives in Kent with her family and two tortoises. When she's not writing for business or penning her Women's Historical Fiction, Allie enjoys swimming and yoga.
She has an MA in Professional Writing from Falmouth University and The Lido Girls is her debut novel. She is currently working on a second interwar years novel, which is due for publication in the summer of 2018.
Interview
1) As a child what did you want to do when you grew up?
I first wanted to work in paddy fields in China; the idea of splashing around appealed to me. In my teens I wanted to be an actress, but that wouldn't have worked out well. Then I wanted to be a business woman, which I was for a while, but really I always wanted to write, I just didn't believe it could ever happen.
2) Who were your favourite childhood authors?
I wasn't really aware of the authors themselves as a child, but I loved the Moomins, Brer Rabbit and Anne of Green Gables.
3) At what point in your life did you realise you wanted to be a writer?
I always enjoyed writing, but I found it hard to believe that I could officially become a writer. I think that desire grew and grew the more I wrote and then as I saw friends achieve success I started to believe it could actually happen for me too.
4) How did you go about following that dream?
I enrolled on a creative writing course about fifteen years ago and ever since I've built up a network of writer friends, read copiously and kept up with the courses and workshops and constantly challenging myself to improve and keep on learning.
5) What is your writing day like? Do you aim for a certain amount of pages or words before you stop for the day?
I like to go for a swim or run first, and then I begin my writing day by revisiting the last scene I wrote. I tend to write at home, sometimes at my desk, sometimes the garden but more often than not on the sofa.
Sometimes I meet a friend at a coffee shop and write with them, but I get quite distracted by background noise so I prefer the silence of my own home. I do have word count targets but I'm not very rigid about sticking to them because my priority is telling the story in the right way.
6) Did you ever consider writing under a pseudonym?
Allie Burns is a pen name – my own name was too long for the cover!
7) Do you have any strange habits before starting, or whilst in the midst of writing?
I often put my tortoises in their bath when I start writing and if I forget to set an alarm I end up completely lost in my writing and having a mad rush to their bath to find the poor things sitting there patiently waiting for me to put them back in their run.
8) Do you write longhand, typewriter, or on a computer?
I write the story directly onto the computer, but I have a notebook beside me if I need to think about how or why a character is reacting to something in the story.
9) How many books have you written? Do you have any unpublished work?
The Lido Girls is my first novel. I had several false starts, none of which ever made it to The End.
10) Are you a plotter or a pantser?
I wish I was a plotter because I think it's the most effective way of working. So far, I have found I know how the stories begin and end, but I don't plan what the characters have to do to get there.
11) Do you read all the reviews left for your book(s)?
This has been a new experience for me, and I can't say I've really enjoyed it. I don't expect everyone to enjoy my books, just as I don't love every book that I read, but the idea that people like to tell you what they think is something I'm still adjusting to.
Reviewers hold an immense amount of power over making or breaking a writer's day and I've realised it's down to me to manage that. I decided I would take on board any constructive negative reviews and treat it as feedback, especially if it came up more than once. I also quickly decided not to check or read reviews at the weekends.
Concerning your latest book: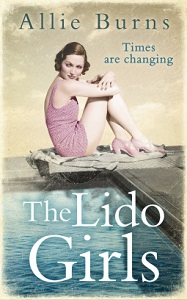 The Lido Girls
Author – Allie Burns
Publisher – HQ Digital
Pages – 384
Release Date – 2nd October 2017
Format – ebook

Change is in the air…
London, 1930s:
Natalie Flacker is tempted by the glamour of the new keep fit movement, but when she is dismissed from her prestigious job in PE she loses the life she so carefully built. Echoes of the war's destruction still reverberate through her life, and now she is homeless, jobless and without prospects.
But connections made on a summer holiday, with her best friend Delphi, create opportunities. When Natalie is offered a summer job at a lido at the seaside, she jumps at the chance. But is she up to the challenge of taking on a group of unfit women in need of her help?
Set against the backdrop of the beginnings of the pioneering keep fit movement; this is a feel-good reminder of just what's possible when you find the courage to follow your heart.
Spend a very British summer with The Lido Girls!

12) How long did it take you to get from the idea's stage to your date of publication?
It was about two and a half years. I started the novel on my Master's degree and I went from research to the first three chapters very quickly, which sent me on the wrong path. After the masters I started the novel over again and I also carried on researching whilst writing which kept changing the story.
13) How did you come up with the names for your characters?
I can't say too much without giving away the ending, but there was a real life Natalie and Delphine whose 'ending' I stole for my story.
14) Can you give us an insight into your main character(s) life?, What makes them tick?
Natalie, my main character, is what the press at the time labelled a 'surplus woman'. She lost her brothers to World War 1 and then the gender imbalance the war created meant that instead of marrying she needed to train so that she could support herself. She became a PE teacher and at the start of the story she is married to the profession – she doesn't quite fit in but she isn't brave enough to challenge the old way of doing things. She loves to help others through her teaching and to see them reach their full potential.
15) Which was your hardest scene to write?
The opening scene. I found it hard to know where and how to start the novel, especially as I knew the characters so well at this point it's hard to know how much to reveal so early on. Hopefully this is something that will come more naturally as I write more novels.
16) How did you come up with the title of your book?
The lido is the main setting once Natalie and Delphi reach the coast, so much happens here that helps the friends shape and grow that it had to be in the title.
17) Did you get a family member/friend to read your work before sending to the publishers?
I'm in a writing group with two friends and we workshop our novels with each other. The feedback and support we give one another is really invaluable.
18) What process did you go through to get your book published?
I had sent the manuscript out to a first batch of agents and then a friend recommended HQ Digital. I liked the idea of digital-first publishing, so I thought I'd give it a whirl.
19) What did you do once you had written the final word in your book?
I do a lot of editing, I think of it like whittling a piece of wood down to sculpt the story out of it. I only stopped once I couldn't think of how else to change it. I didn't wait long before I started submitting it.
20) What's next for you, writing-wise?
I'm working on my second book – this is also an interwar years novel, set in 1918. This was such a difficult time for the country, and for the many women who lost their new-found freedoms and jobs to make way for the returning men.
1) What's your favourite food?
Chocolate of course.
2) If you had a box of crayons and you could only choose one, which colour would you choose?
Green
3) What movie could you watch over and over again?
Before Sunrise
4) What would be the top song on your playlist?
Raspberry Beret by Prince
5) If you won millions on the lottery, what would be your first purchase?
A writing shed.
6) A talking duck walks into your room wearing a baseball cap and sunglasses, whats the first thing he says to you?
'How do you live with all of this mess?'
You can find out more about Allie Burns by visiting the website/social media sites below.
I would like to say a big thank you to Allie Burns for sharing with us details of her writing life, and for a wonderful interview.