The Writing Life of: Duncan MacMaster
Duncan MacMaster
This week on 'The Writing Life of:' I am thrilled to be interviewing author Duncan MacMaster. Duncan MacMaster will be sharing with us detail of his writing life, telling us all about his latest book 'Video Killed the Radio Star', which was released on 26th July 2018 and answering a few fun questions too.
So, without further ado I'll hand you over to Duncan MacMaster. Post contains affiliate links.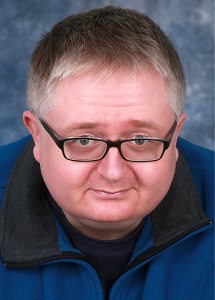 Duncan MacMaster is a writer, pop-culture blogger, and film school survivor from the untamed wilds of Eastern Canada.
When he's not concocting plots for Kirby Baxter to unravel he's posting rants and rages about the business behind pop-culture on his blog.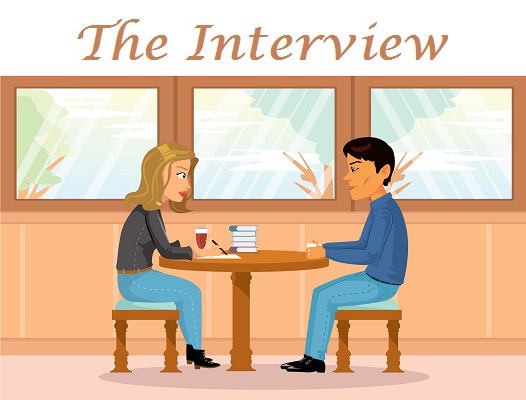 1) As a child what did you want to do when you grew up?
Originally, a starship captain, but when I was five I was told we didn't have faster than light space travel yet, so I figured I needed to do something else. Then I saw a "making of" special about The Empire Strikes back and thought: "Oh, I would LOVE to write and direct movies."  That is still with me, I even have a film degree, writing crime novels was a something I kind of fell into.
2) Who were your favourite childhood authors?
I was a pretty advanced reader when I was a kid, and from the beginning I was big into Arthur Conan Doyle's Sherlock Holmes stories, but I was also a voracious reader of the speculative fiction of Ray Bradbury, Arthur C. Clarke, and Isaac Asimov.
3) At what point in your life did you realise you wanted to be a writer?
I'm not sure, but it was apparently seen by others when I was very young. In my primary reading class we had to take turns reading a story about ducklings swimming in a pond. When my turn came up, I embellished the story with a German submarine showing up in the pond and the ducklings being rescued by Allied commandos. My teacher wasn't amused, asked me why I did that, and I said: "It needed some excitement."  I've been writing things my whole life.
4) How did you go about following that dream?
I read a lot, and I wrote a lot. A lot of comedy writing early on, jokes for stand-up comics (no one you'd have heard of), comedy sketches for stage, radio, and a disastrous TV pilot. I was also writing screenplays, a lot of short stories, mostly SF, articles about movies and pop culture, and collecting a massive amount of rejections.
5) What is your writing day like? Do you aim for a certain amount of pages or words before you stop for the day?
Well, I have to get my duties as the chief caregiver for my parents done first. So after I get the morning's responsibilities taken care of, I get down to writing. I aim for about a thousand words as a daily minimum goal, breaking whenever my caregiver duties come up. After dinner I'm usually making notes on my next project on my iPad.
6) Did you ever consider writing under a pseudonym?
Not really. I figured that if I got something published in another genre, I might use a modified version of my name, so readers can know what to expect, but so far that hasn't happened yet.
7) Do you have any strange habits before starting, or whilst in the midst of writing?
Aside from frequently procrastinating from work to make bad jokes on twitter, or drinking too much Coke Zero, not really.
8) Do you write longhand, typewriter, or on a computer?
Being old enough to have tried all three I have to say that I prefer writing on the computer. Because I'm a compulsive re-writer. I'm constantly changing things as I go. Something I can't do very well on a typewriter. I used to do notes for future projects by hand, but I find myself using Scrivener on my iPad more and more for that.
9) How many books have you written? Do you have any unpublished work?
I have reams of unpublished material. Over a dozen un-produced screenplays, tons of comedy sketches, as well as some novels in various stages of creation. I did self publish some material, including a sci-fi superhero satire called JOE AVERAGE, some short stories, and a thriller novella called MINDER that I'm kind of fond of.
10) Are you a plotter or a pantser?
I'm somewhere in between. I like to follow the classic rules of fair play in mystery writing, where I need to build a structure where I can plant my clues, and my misdirections, let my red herrings swim, but often while writing, the story will go off in adventurous directions I originally didn't plan for. But outlines aren't written in stone, so I adjust them accordingly.
11) Do you read all the reviews left for your book(s)?
I do read as many reviews as I can find, and, thankfully, I don't get many negative reviews. The few I do get often leave me wondering if they actually read the same book. After dealing with rejection for so long, I developed a hide like a rhino and stopped being bothered by negativity.
Concerning your latest book: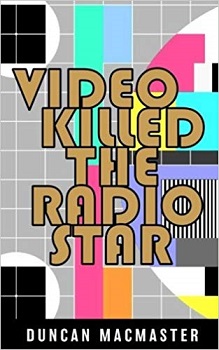 Video Killed the Radio Star


Kirby Baxter Book Two
Author – Duncan MacMaster
Publisher – Fahrenheit Press
Pages – 288
Release Date – 26th July 2018
ISBN 13 – 978-1912526307
Format – ebook, paperback

Money in the bank and his dream girl on his arm – life was looking pretty sweet for Kirby Baxter.
Of course it couldn't last. Where would the fun be in that? This is a sequel after all.
After solving the murder of a movie starlet the previous year, Kirby is doing his best to live down his burgeoning reputation as part-time Interpol agent and amateur sleuth.
Then reality TV comes knocking next door.
Million Dollar Madhouse is a reality TV show where a bunch of washed up celebrities are thrown together in a dilapidated mansion while their attempts to renovate the building are broadcast 24/7 for the viewers delight.
Kirby's quiet town is thrown into chaos by the arrival of camera crews, remote control video drones and a cast of characters including disgraced actress Victoria Gorham, political shock-jock Bert Wayne and reality TV royalty Kassandra Kassabian.
When one of the cast members turns up dead the local police turn to the only celebrity detective in town for help and draft an unwilling Kirby into their investigation.
The first body is only the beginning of another rip-roaring adventure for Kirby Baxter and with Gustav his loyal driver/valet/bodyguard/gardener//chef/ass-kicker at his side, our hero plunges into the fray with his usual stunning displays of deductive reasoning and sheer bloody luck.

12) How long did it take you to get from the idea's stage to your date of publication?
A little more than a year and a half I think. It took me about six months to conceive, outline, and then write VIDEO KILLED THE RADIO STAR, then a few months of editing, first by me, then by my publisher, and then we unleashed it upon an unsuspecting world.
13) How did you come up with the names for your characters?
Different ways. Some are hidden easter egg type references, or my own private little jokes that I wonder if anyone catches. The rest are more or less chosen at random, and if they don't suit the character as I write them, I change the name to something more appropriate.
14) Can you give us an insight into your main character(s) life?, What makes them tick?
Kirby Baxter's driven by a desire for justice for the victims. Gustav's driven by his loyalty to Kirby, but also by an unspoken craving for action. Molly's driven by a desire to protect the people she cares about and a hunger for adventure.
15) Which was your hardest scene to write?
I can't really boil it down to one specific scene being hard to write. Ironically, my emotional scenes tend to be written fairly quickly, because I'm basically acting like a court reporter, letting the characters speak for themselves. However, action-heavy scenes: chases, fights, crashes, etc., are a lot of hard work. Mainly because I want them those scenes to be an immersive experience, which means a lot of choreography, and a lot of combing the little details one might encounter during such an event. It takes a lot of planning, and nitpicking to get it done right.
16) How did you come up with the title of your book?
It was a rare moment when the title came to me first. After A MINT CONDITION CORPSE's acceptance by Fahrenheit Press, I was working on different ideas for what Kirby Baxter and his friends could do next. While shopping for groceries the song VIDEO KILLED THE RADIO STAR played on the store's speaker system and I was hit with an idea of a talk-radio host being murdered, literally, by television.
17) Did you get a family member/friend to read your work before sending to the publishers?
Not really. I'm my own harshest critic, and I find letting friends and family read something in progress creates undue stress that I don't need.
18) What process did you go through to get your book published?
After many years of rejection I submitted my first Kirby Baxter novel A MINT CONDITION CORPSE to Fahrenheit Press, which was very brand new at the time. A week later I got an email from the head honcho, Chris McVeigh, telling me that he was halfway through it, and asked if I had any plans for a sequel. I said yes. After that Fahrenheit published my second novel HACK, while I was writing VIDEO KILLED THE RADIO STAR. I submitted it, they accepted it, and I started work on my next project.
19) What did you do once you had written the final word in your book?
Usually after the first draft, I take a few days to outline the next project, before I start rewriting and editing. When I hit the final draft, that point where my eyes are bleeding from going over every single word for the hundredth time, I ship it to my publisher, and start working on the next project.
20) What's next for you, writing-wise?
I'm editing a sequel to my second novel HACK, called HACKED, where my ghostwriter turned amateur detective Jake Mooney has an action packed adventure in Hollywood. I'm also developing a third Kirby Baxter mystery that will take him deeper into the hometown that he always treated as a refuge from murder and mayhem.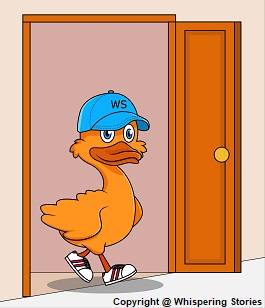 1) What's your favourite food?
Hmmm… judging from my appearance you would know that I have many, but there is one I consider a real indulgence: General Tao Chicken. Whenever I'm in a Chinese restaurant it's the thing I always order, it's also the one thing I have yet been able to successfully make at home.
2) If you had a box of crayons and you could only choose one, which colour would you choose?
Purple. I've always liked purple.
3) What movie could you watch over and over again?
It used to be The Godfather, but I've always had a fondness for the British sci-fi/horror film Quatermass & the Pit, aka Five Million Years To Earth. For some reason I find watching it strangely relaxing.
4) What would be the top song on your playlist?
David Bowie's "Look Back In Anger."
5) If you won millions, what would be your first purchase?
A comfy house with lots of bookshelves in a good sized city.
6) A talking duck walks into your room wearing a baseball cap and sunglasses, what's the first thing he says to you?
"Got any grapes?"
You can find out more about Duncan MacMaster by visiting the website/social media sites below.
I would like to say a big thank you to Duncan MacMaster for sharing with us details of his writing life, and for a wonderful interview.