The Writing Life of: Iva Kenaz
Iva Kenaz
This week on 'The Writing Life of:' I am thrilled to be interviewing author Iva Kenaz. Iva will be sharing with us detail of her writing life, telling us all about her latest book 'The Goddess Within', which was released on 22nd September 2015, and answering a few fun questions too. This post contains affiliate links.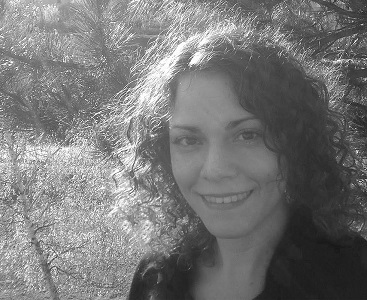 Iva Kenaz was born in 1984 in Prague, Bohemia. Writing has been her passion since childhood, and her novels are significantly influenced by spirituality and metaphysics.
She studied Screenwriting at the Film Academy in Prague and holds an M.A in Creative Writing. She's also a screenwriter, translator, and practitioner of tarot, runes, and astrology. She lives in the Bohemian countryside with her husband and animals.
---
1) Do you remember the moment you decided that you would like to become a writer?
I have been writing since I was quite young, but was shy to show my texts to anyone except for my mom.
Storytelling was a way of escape for me. I loved to delve into the different fantasy realms and so I knew I'd always want to write, even if it was just for me.
The desire to write professionally came when I was deciding on university courses. I became fascinated with film back then and so screenwriting was my first choice.
2) How did you go about following your dream?
I wrote a lot, studied various writing skills and tried writing for different media. A big breakthrough happened when I was doing my Master's in London. I decided to quit screenwriting, because I felt that literature was the right way to go for me. It felt more freeing and ended up inspiring me more as well.
3) Is there a particular author that inspires you?
There are so many but I mainly find inspiration in the work of Gustav Meyrink, Jostein Gaarder, Jarmila Loukotkova and Hans Christian Andresen's fairy tales.
4) What is your average writing day like? Do you have any strange writing habits?
Green tea is my absinthe. It boosts my mental performance. And taking long walks with my dog before I sit down to write helps me a lot as well.
5) Do you write Longhand, Type writer, Computer?
Computer.
6) From all your books, do you have a favourite character?
I tend to have crushes on the male characters. I love Tertius, the knight from Manifested, but recently, I've been stuck on Giss, the young faun from my latest fantasy novel, 'The Goddess Within'.
7) Do you plot your books completely before hand or do you let your imagination flow whilst in the writing process?
It was different with each book, but I'd say both. I know where I'm going with the story, but never decide the ending up front and prefer to go with the flow, because at some point, the characters end up choosing the right direction for themselves anyway.
Concerning your latest book: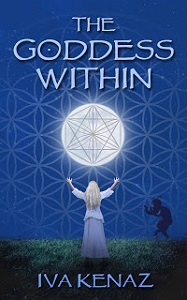 The Goddess Within
Author – Iva Kenaz
Publisher – CreateSpace
Pages – 294
Release Date – 22nd September 2015
Format – ebook, paperback

A magical journey set in 16th century Italy.
Berka was raised by her hermit father in the wild, secluded from human society. At the dawn of her fifteenth summer she meets a faun, a being from a different realm. The two are instantly drawn to each other, but their secret meetings are soon disturbed by the arrival of a group of bandits.
The threat intensifies when the group's leader establishes an alliance with evil spirits from the underworld. Berka's father comes up with an escape plan, but she doesn't want to leave and so she finds another way to deal with the inevitable peril.
Throughout the adventure, Berka also embarks on a road to self-discovery. She learns to embrace the powerful aspects of her divine feminine as well as the inseparable bond to the masculine.
The story is inspired by ancient European mythology, pagan philosophy and Sacred Geometry symbolism. The Goddess Within is a stand-alone sequel to Kenaz's debut novel, The Witch Within.

8) How long did it take to get from the ideas stage, to the date of publication?
More or less a year.
9) Did you suffer from writer's block at any stage? How did you overcome it?
Yes and what I found was that the block had its reason. I needed time to embrace and understand certain things, so that the story could develop into what it was supposed to be.
10) How did you come up with the name(s)for your lead character(s)?
The main heroine received a symbolic name – Berkana (or Berka). It means birch in old Germanic and its runic depiction represents the goddess archetype.
The character is aligned with a particular birch tree and throughout the story she explores the sacred runic alphabet as well as the power of her goddess-ness, so it was a simple choice.
11) If your book was made in to a film, who would you love to play the lead character(s)?
Maybe one of the gnomes, because I'd be miniaturized and there'd be a lot of SFX.
12) Did you get anyone in particular to read your work before sending it to the publisher i.e family member, friend etc?
My faithful consultant is my boyfriend, who is also a writer and gives wonderful advice.
Author Links
I would like to say a big thank you to Iva for sharing with us details of her writing life, and for a wonderful interview.