The Writing Life of: EJ Bauer
EJ Bauer
This week I am thrilled to be interviewing author EJ Bauer who will be sharing with us detail of her writing life, telling us all about her first book 'From Moulin Rouge to Gaudi's City', which was released on 12th September 2017 and answering a few fun questions too. This post contains affiliate links.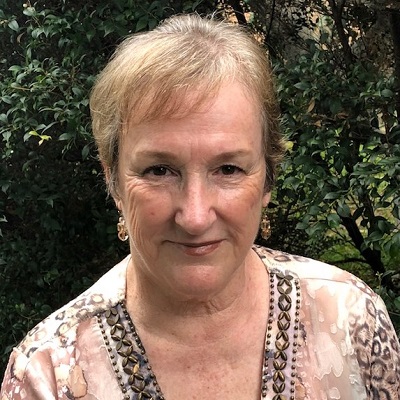 I was born in Queensland, Australia and lived my first twelve years in the country. My family moved to Brisbane before I started high school and I graduated from university with a degree in speech pathology. I accepted a position at large regional hospital in New South Wales and I still live in the area over 40 years later.
I am happily married, a mother of two, grandmother of five and devoted assistant to one very bossy tortoiseshell cat named Lucy. My career in speech pathology eventually morphed into the totally unrelated field of retail management in a university science centre and planetarium.
Travel has always been a focus and yes – there was always a bucket list. I had many things I intended to do "someday" but that was always in my hazy future. I never expected it would be brought into stark relief until I was diagnosed with cancer.
Following my treatment, a travel timetable began to take shape. Guam was first, followed quickly by European and North American adventures. My illness nudged another long-held interest to the fore and I began chronicling my trips with extensive photography, promising myself I would also write about my exploits – someday.
With much nudging and encouragement from friends and family, I discovered that I was able to write about my travels using my fairly extensive photo catalog as a timeline. An early 7,000 word essay about driving through France was accepted by my publisher Ant Press with the proviso that it would be extended to 80,000 words. My first book "From Moulin Rouge to Gaudi's City", the first of my Someday Travels, is the result.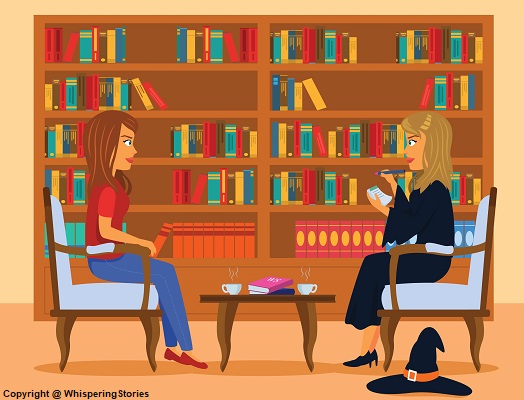 1) As a child did you have a dream job in mind?
I think I always wanted to write but I when I finished school I did have the chance to attend university and I decided a degree in a medically related field suited me.  I became a speech therapist as I'd always wanted to work in a hospital setting with adults and children.
2) Who was your favourite childhood author (s)?
I loved reading Enid Blyton but I think my very first memoir author was Gerald Durrell. I was hooked when I read his book My Family and other Animals when I was about 10.
3) Was there a particular point in your life that you realised you wanted to be a writer?
It simmered in the background I guess. My family always said that they loved reading my letters home as they were always so well written, but marriage, children and a career have a way of filling your life. It wasn't until I won a small travel memoir competition that I wondered if maybe I could write something people might want to read.
4) What is your average writing day like? Do you have any special routines, word count, etc?
I simply aim for about 1000 words a day when I'm in full writing mode. As I write about my travels, there can be a lot of research involved, given that I include historical and other interesting facts about places I visit. That takes time and some days I can be looking at very few words on a page, but lots of fascinating facts I've managed to uncover.
5) How many books have you written? Any unpublished work?
I have one published book, From Moulin Rouge to Gaudi's City and my second book is with my publisher now. Book one follows my travels from Paris, through to the south of France and on to Barcelona. My next book involves time spent in Spain and Portugal and book three in my Someday Travels series is well under way. It's on my Italian sojourn in 2016.
6) Are you a plotter or a pantser?
I think I'd like to say I'm a panster, as I tend to fly by the seat of my pants with most things. I do essentially have a plot to follow as I write chronologically about my travels, but while I have a general outline, I never know where my research and digging for interesting facts behind the places I visit will lead me.
Concerning your latest book: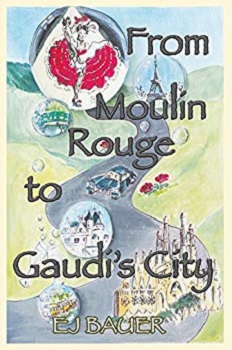 From Moulin Rouge to Gaudi's City
Author – EJ Bauer
Publisher – Createspace
Pages – 232
Release Date – 12th September 2017
ISBN 13 – 978-1976275869
Format – ebook, paperback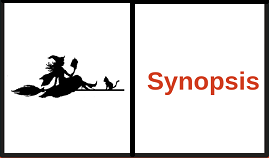 When Elizabeth receives a diagnosis of breast cancer, she reassesses her life's to-do list. Having always suppressed her travel longings, she opens her neglected 'someday' ledger and takes a much closer look at the contents.
After an opportune invitation from a friend to meet in Paris, and her sister's enthusiastic agreement to be part of the adventure, a plan begins to take shape. Join the Australian trio as they savour the sights of France and Spain, where no trip is complete without a morsel of local cuisine and a sip of something sparkling.

7) How did you go about researching the content for your book?
People always ask me if I keep a diary. Seriously, if I did, I'd have very little to look back on after about three days of travel. I write directly from the copious pictures I take which, thankfully, are stored chronologically. I always aim for accurate background information about my destinations and I generally research several sources online to validate my facts. I also check regularly with my travelling companions as I write, they often have photos to share and their memories of certain events often add a wider perspective.
8) How long did it take to go from ideas stage to writing the last word?
My actually writing time from opening a blank page on my computer to finishing my epilogue usually takes around 6 to 8 months.
9) How did you come up with the title of your book?
It actually took quite a lot of discussion with my editor and I had lists of titles that simply didn't fly. Then I decided to go with an origin and destination approach. Since I began my first European adventure in Paris, I chose Moulin Rouge and I love Barcelona's architect, Gaudi, so that became my destination descriptor.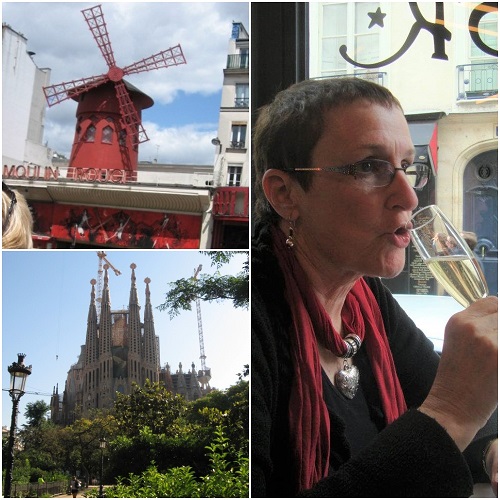 10) Can you give us an insight into your characters?
My characters are me, my sister and in my first two books, friends. I'm a cancer survivor who decided to start ticking off long desired destinations from a very extensive list, rather than wait for 'Someday'. My sister didn't hesitate to join me and we travel well together. Friends add even more to a globe-trotting experience, I've been very lucky with my companions and we've always found time for a glass or two of bubbles along the way.
11) What process did you go through to get your book published?
I think I was very lucky. I won a small monthly writing prize and felt encouraged to scribble about my time in the south of France. I sent it to a friend who lives there, essentially for validation of the details I'd written about. She encouraged me to forward my writing to an editor of Ant Press and I was offered a contract not long after.
12) What's next for you writing wise?
Book two in my Someday Travels series should be published this year and then I'll look at Italy, including a week at an amazing cooking school in Umbria. I also have notes for my time in France at another cooking school and that book will include my visit to the battlefields of WW1.
Fun Section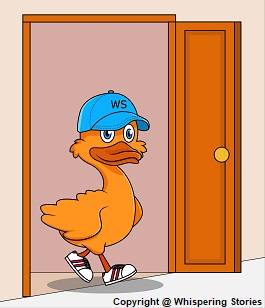 1) If you could have any super power for the day which would you choose?
Oh that's easy. I would love the power to teleport. I'm greedy enough to want that ability to last much longer than just a day though. I have a world full of wonderful friends I'd love to visit on the spur of the moment.
Yes, I have Lucy, a beautiful tortoiseshell girl who has been the focus of quite a few of my short stories, one of which was published in a wonderful cat anthology titled Completely Cats – Stories with Cattitude. Lucy discovered my cancer and I tell her story there.
3) If you decided to write an autobiography of your life, what would you call it?
That's an interesting question. Perhaps something like Ups, Downs and Always Carpe Diem (the serendipity of taking chances) but since I've proved it takes quite some time for me to come up with a sensible title, that would probably end up being discarded.
4) Your book has been made into a feature film and you've been offered a cameo role, which part would you choose, or what would you be doing?
Well, I'd be me following my travels and that's not overly inventive. I do know if I was asked to cast someone to play me, it would be Jennifer Saunders, without a doubt. And yes, champagne would feature so perhaps she'd actually be interested in the role.
5) Where is your favourite holiday destination?
Oh that's difficult and I'd have to say I would have trouble separating France and Italy, not forgetting Spain, Portugal and the UK. I think I'm probably safer saying Europe.
6) A baseball cap wearing, talking duck casually wanders into your room, what is the first thing he says to you?
Well, I live in Australia so he'd be an Aussie duck and I imagine he'd simply say "G'day"
---
I would like to say a big thank you to EJ Bauer for sharing with us details of her writing life and for a wonderful interview.
Author links



---
Share your thoughts in the comment section below!
---
The above links are affiliate links. I receive a very small percentage from each item you purchase via these link, which is at no extra cost to you. If you are thinking about purchasing the book, please think about using one of the links. All money received goes back into the blog and helps to keep it running. Thank you.