The Writing Life of: Rebecca Rohman
Rebecca Rohman
This week on 'The Writing Life of:' I am thrilled to be interviewing author Rebecca Rohman. Rebecca Rohman will be sharing with us detail of her writing life, telling us all about her latest book 'A Problematic Love', which was released on 23rd February 2016, and answering a few fun questions too. This post contains affiliate links.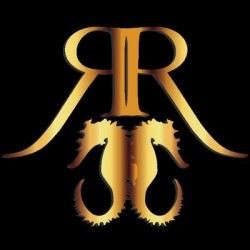 Rebecca Rohman is a wife and designer currently living in the northeastern United States. She was a sales manager for a tourist magazine, and for many years prior, she was involved in marketing for a jewelry company and fine wine distributor.
About fifteen years ago, she started writing her first romance novel purely to entertain herself. In early 2012, she decided to complete and release it. Since then, Rebecca Rohman has released three additional novels. A Problematic Love is her fourth release.
---
1) Do you remember the moment you decided that you would like to become a writer?
Yes. My very first book, 'Uncorked', I started writing 15 years prior to its release just for fun. At that time, I had no aspirations of becoming a writer.
I had made a big move, and all my files from my previous two or three computers were on an external drive. One night, I was looking for a picture of my grandfather I think it was, and I realized the picture folder was missing. When I tried opening the rest of the folders, some opened, and the others were blank. To cut a long story short, there I was, my whole life was on this external drive and I couldn't get the files to open.
My husband took it to a techie guy to see what he could salvage. Let's just say I lost 90-95% of what was on the drive. And my only other option was to send the drive to the people who got info off of drives for the FBI at a mere cost of $900.00USD.
I am not a superstar best-selling author yet so I had to drown myself in an ocean of near tears over the files I lost—the family reunion pics I missed— including those of my grandad who had a stroke and later died and the list goes on.
Anyway… one night I was going through the single CD the techie guy had salvaged. I kept hoping the missing folders might have accidentally moved into another folder (Dream on… wishful thinking) but there it was. A file, labeled – First story, the book didn't even have a name.
I had to share this news with my husband. My husband was working in his home office. He's a professor and had actually written and or participated in writing some text books.
When I walked in, he told me he had just gotten a royalty check payment that he was not expecting. That was when I told him about the file that managed to make it through the 5-10% of the drive that the techie was able to salvage.
I remember saying to him, "That file surviving through 2 computers and a major move is a sign, a sign that I needed to finish that book." And I did, Uncorked was released in 2013, since then Love, Lies & The D.A. in 2014, Love M.D. in 2015 and this year's release is A Problematic Love.
Since I made the decision to finish that first book, I have not looked back. I love it—I love writing.
2) How did you go about following your dream?
Uncorked was my baby for many years. I began writing this book over a decade and a half ago to entertain myself. I never saw myself as a writer then, but when I came across the file on my computer and decided I needed to complete it, that started my journey.
I had to rewrite many details to bring the book current. Pagers became cellphones, wallet photos became impromptu photos taken with a cell phone, etc. After proudly completing it, I got the guts to send my baby out to a professional editor, someone who had written books and knew so much more than I about the business of writing a book. The thought was she would just edit it. However, I got loads more than I bargained for…
My first review from her was horrible. It took me a day and a half to recover from her critique. Then I got up, dusted myself off and decided I could approach this in two ways: Give up and let the file occupy space on my hard drive, or take both the negative, and the positive comments and start over. She became my mentor, told me what worked, what didn't, and what I needed to work on.
In a matter of months under her guidance, I ate, slept, and breathed Uncorked. I would lie in bed for hours at night thinking about how the plot would twist and turn. There were many nights where I did not sleep at all because I was so eager to get my thoughts down on paper.
In the end, I produced a book that I am proud of. I realized that I enjoy the process of writing, from thinking of creative ways to use words, to doing the necessary research to make those words come alive. This process made me mostly discover something about myself. I enjoy creating stories that take me into a different place, a world other than my own—A world I hope others enjoy as well.
3) Is there a particular author that inspires you?
No. The world inspires me. Something in the news, a story I might have come across on the internet or someone's story in a documentary. My third book was inspired by two characters from my second book. I like circulating my romances around a bigger picture so to speak—even if the full big picture may surface in the end.
4) What is your average writing day like? Do you have any strange writing habits?
If a strange habit is not going to bed then yes. Sometimes, if the story is itching to get out, I'll write and only take short naps in between. It's not healthy, and I don't recommend it, but that is my not strange, but bad habit. LOL
5) Do you write Longhand, Type writer, Computer?
Computer. I also keep a notepad and pen next to my bed because I tend to get some great ideas just after I've drifted off to sleep.
6) From all your books, do you have a favourite character?
That's such a difficult question. All my characters—even the villains, have a special place in my heart. It's like asking a mother to choose between her kids. I will say this, the harder a character is for me to write, the greater the attachment I feel to them—almost like I miss them when the book is finished.
The two characters I found that I've missed the most are Jonathan Kole from Love, Lies & The D.A. and my current book boyfriend Daemon Ros from A Problematic Love.
7) Do you plot your books completely before hand or do you let your imagination flow whilst in the writing process?
No, I don't. I usually know that major plot e.g., a D.A. (District Attorney) is going to fall in love with the murder suspect in a case he's overseeing. That's all I know when I start the book, I have no idea who, what, when or where the story will unfold and take me. I just go along for the ride. Very often, the characters or the twists and turns in the books surprise me. I love writing that way.
Concerning your latest book: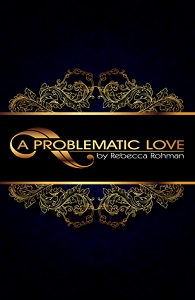 A Problematic Love
Author – Rebecca Rohman
Publisher – CreateSpace
Pages – 462
Release Date – 23rd February 2016
Format – ebook, paperback

Eight years after her fiancé was murdered, attorney Megan Kole has fully reconciled two areas of her life: her intelligent son, who never knew his father, and the thriving law practice that is her late father's legacy. The remainder of Megan's world stalled in a paralyzing grief that she effectively compartmentalized until a transfer to Seattle brings a handsome, mysterious billionaire into her life.
Daemon Ros has been an outcast since the day he was born. His parents' lavish but emotionally-vacant lifestyle prompted him to assert his financial independence at a young age. His ailing brother is the only connection he allows to penetrate the vault he has built around his heart, until a devoted mom and her precocious son introduce him to the true meaning of family bonds.
But a chance legal encounter where Megan acts as mediator in a Ros family business dispute leads to far more than either expected. When a shocking truth leads to a love affair between Megan and Daemon that is forbidden in every conceivable way, the barely-restrained chemistry that scorches between them threatens an injunction on everything and everyone they hold dear. As pasts cross, memories threaten, and lies surface in a trial far more deadly than anything inside a courtroom, an arbitration of the heart could prove the only way for them both to make it out alive.

8) How long did it take to get from the ideas stage, to the date of publication?
10 Months
9) Did you suffer from writer's block at any stage? How did you overcome it?
Not often, but when I do I follow my editor/mentor's advice. I just keep on writing and it eventually comes.
10) How did you come up with the name(s)for your lead character(s)?
Megan Kole was the sister of a hero in one of my previous books so her name came easily but Daemon Ros… he is the most complicated character that I've ever written—wounded, somewhat mysterious and I wanted his name to feel that way.
I usually play with names by talking it out with my husband. Even if he is sometimes silent, it's great to have him as a sounding board. I came up with Daemon Ros in an evening and played with the spelling just to be different.
11) If your book was made in to a film, who would you love to play the lead character(s)?
Not something I have ever thought about, so I'm unsure, I'll have to have a think.
12) Did you get anyone in particular to read your work before sending it to the publisher i.e family member, friend etc?
Yes. My editor reads my book first and foremost. After we go through any developmental edits that might become necessary I usually send it to my mom and 4-5 beta readers of different age groups, races, and from different countries to get their feedback.
You can find out more about Rebecca Rohman by visiting the website/social media sites below.