The Writing Life of: Roger Bray
Roger Bray
This week I am thrilled to be interviewing author Roger Bray. Roger will be sharing with us detail of his writing life, telling us all about his latest book 'Blood Ribbon', which was released on 10th August 2018 and answering a few fun questions too. This post contains affiliate links.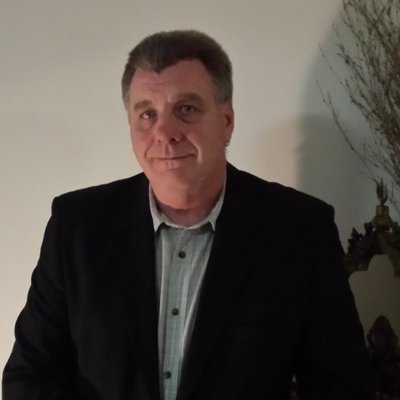 Roger Bray served in the Fleet Air Arm of the Royal Navy for ten years including in the Falklands War before migrating to Australia and becoming a police officer. He served for 17 years before being medically retired after being seriously injured while protecting a woman in a domestic violence situation.
Seeing this as an opportunity Roger went to university and gained bachelor and master degrees in International Relations. He then lived and worked in Europe for a couple of years before returning to Australia and working for an Australian Intelligence Agency.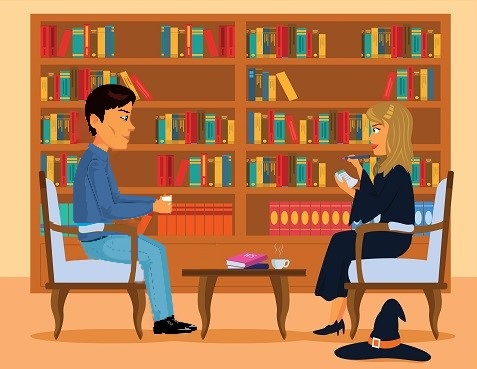 1) As a child did you have a dream job in mind?
Not a dream but I did want to become a vet. I didn't, I joined the Navy instead. If I am honest I only have myself to blame as I took the easier path rather than staying at school and studying.
2) Who was your favourite childhood author (s)?
In phases, Enid Blyton with The Secret Seven and Famous Five, W. E. Johns, Ursula Le Guin, Gerald Durrell and Tolkien.
3) Was there a particular point in your life that you realised you wanted to be a writer?
Probably in my mid-30s. I wanted to write and I dabbled with short stories, and a couple of magazine articles. It wasn't until I undertook a degree that I really felt I wanted to write. Even then it took a few more years until I had the story idea which developed into The Picture.
4) What is your average writing day like? Do you have any special routines, word count, etc?
I try to write over periods of days rather than hours. If I am keeping disciplined I will write every day from about 10 to 4, with a couple of breaks, although they have become less since I gave up smoking :o( I cannot sit and do anything productive if I only have a couple of hours.
My normal routine would be to read what I wrote last, a few pages or a chapter. Edit that to get rid of some of the more obvious errors, then continue. I write non-stop until the writing stops flowing, then I'll take a break (sans smoke) and repeat the above. The actual writing period is usually 2-3 hours.
5) How many books have you written? Any unpublished work?
Three, with another on the way and a couple of ideas I'm working on.
6) Are you a plotter or a pantser?
A bit of both, he said, sitting on the fence. I need to have some sort of plot in my mind. At least an idea of where the book is going. What will the ending be, not exactly but roughly.
In The Picture I had the idea of the scene where the eponymous photograph was taken and developed the story around it with a lot of how, where and why questions. More so why? I had a lot of the plot sorted out in my mind before I started writing and developed the rest as I went along.
Concerning your latest book: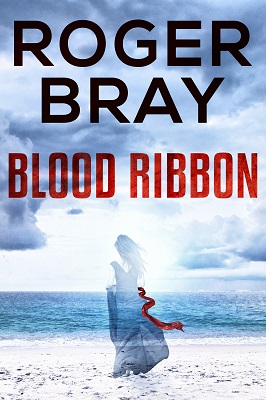 Blood Ribbon
Author – Roger Bray
Publisher – Undertow
Pages – 271
Release Date – 10th August 2018
Format – ebook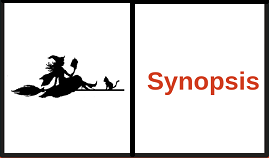 When a psychology student survives a brutal encounter, a series of unsolved murders may be her only clue to stop the next attack…
Orphan Brooke Adams has reinvented herself after a troubled past. Now a confident psychology student, she surrounds herself with a close-knit group of friends who won't let their past traumas ruin their big plans for the future. But when a weekend getaway ends with a bloody, savage attack that nearly leaves her dead on the beach, she's determined not to let the traumatic experience define her.
When she's approached by a retired cop turned PI, Brooke is shocked to learn there's a striking similarity between her incident and a series of killings from 35 years ago. Will Brooke piece together the unsolved beach murders and reclaim her future, or will a clever killer put her six feet under the dunes?
Blood Ribbon is a tightly-woven standalone thriller. If you like dark mysteries, chilling suspense, and survivors battling incredible odds, then you'll love Roger Bray's gripping page-turner.
Buy Blood Ribbon to dig up a cold case on the beach today!

7) How did you go about researching the content for your book?
A lot of geographical research through Google maps and lot of internet searches around places and people. I also had help from Michael Romano of Romano Law, Portland Oregon and Lt. Mark Cotter of the Oregon State Police to answer a couple of obscure points of procedure.
A lot of research doesn't actually appear but all research is worthwhile to counter errors if nothing else.
8) How long did it take to go from ideas stage to writing the last word?
About 12 months with a 4-5 month hiatus in the middle when other things were interfering. Had I been able to write full time I think I could have done the whole thing in about 5 months.
9) How did you come up with the title of your book?
Market research. For my last book anyway. I had a working title of Red Ribbon. When I did a search for that on Amazon dozens of books came up with red ribbon in the title. Luckily a particular scene in the book allowed me to change to Blood Ribbon which is actually a much better title.
It is at the very heart of the story in a way I hadn't realised until having the discussion with my beta readers and editor. I won't give it away, people need to read the book to understand.
10) Can you give us an insight into your characters?
They are not based on people I know although certain mannerisms may be. I like my characters to have a reality about themselves. Which sounds obvious but I think a little frailty, of making mistakes, as we all do, enhances a character. Brooke in Blood Ribbon, makes a lot of mistakes but in the end is an honest and strong woman doing the best she can. As it turns out, her best is pretty good.
11) What process did you go through to get your book published?
I have self published and organise everything myself. Once the manuscript is edited, and finalised I have a professional cover designer I work with. After that it is a matter of organising the correct eBook formats and manuscripts for print versions. Then the hard part of marketing and organising release schedules and promotions begins. Luckily my wife does most of that and is a bit of a wizz at it all.
12) What's next for you writing wise?
I am currently working on a new novel centered on an investigative journalist who, against his better judgement, is talked into looking into sex trafficking in the EU.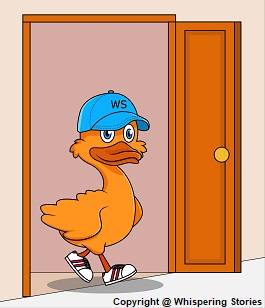 1) If you could have any super power for the day which would you choose?
Is there one for seeing the future? If so I'll take that. It would save me months of work if I could see the plot lines of my next 2, 3, 5 books laid out. One day of making notes and I could happily write for the next three years without chewing pencils and writing down rabbit holes :0).
My wife has an overly cute cat called Gimli and as I write this we are also looking after my youngest daughter's two cats, Max and Riley, for the next few weeks. There is lots of cat whinging going on.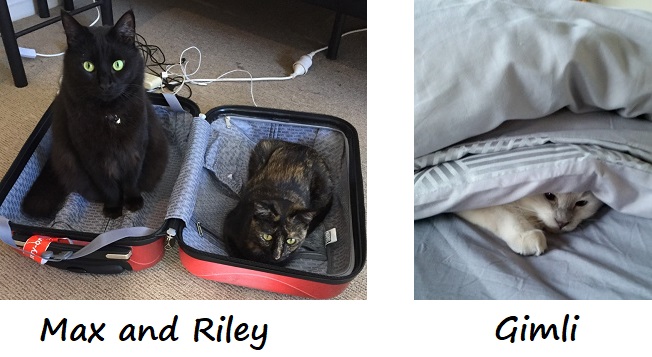 3) If you decided to write an autobiography of your life, what would you call it?
Never make the same mistake twice — Make completely new ones!
4) Your book has been made into a feature film and you've been offered a cameo role, which part would you choose, or what would you be doing?
In my second book Psychosis there a mention of the lack of Australians in Eugene, Oregon. The character Alice then enters a cafe. My cameo would be sitting in the corner reading the Sydney Morning Herald, possibly with or without a cork hat.
5) Where is your favourite holiday destination?
So many. If I had to pick it would be a Rhine cruise or Gibraltar.
6) A baseball cap wearing, talking duck casually wanders into your room, what is the first thing he says to you?
I guess it depends if the hat is on forwards or backwards.
If forwards — the duck nods and says, "Good morning."
If backwards — "Yo, Bro, Yolo, lol" the duck trips and face-plants.
---
Author links



---
I would like to say a big thank you to Roger Bray for sharing with us details of his writing life and for a wonderful interview.
The above links are affiliate links. I receive a very small percentage from each item you purchase via these link, which is at no extra cost to you. If you are thinking about purchasing the book, please think about using one of the links. All money received goes back into the blog and helps to keep it running. Thank you.