Yuni by Stephanie DiCarlo – Book Review
Yuni by Stephanie DiCarlo – Book Review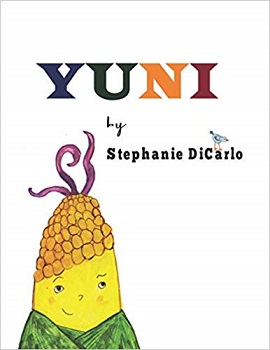 Yuni
Author – Stephanie DiCarlo
Pages – 25
Released – 20th February 2019
ISBN-13 – 978-1797653563
Format – ebook, paperback
Reviewer – Ellwyn
Rating – 4 Stars
I received a free copy of this book.
There are no affiliate links on this review.
Yuni is the tale of a brave and curious ear of corn who stalks off the farm in search of a mythical horned beast that shares her name. With lively rhymes and playful language, this ballad invites readers to join in a fun and light-hearted adventure.
All proceeds from the sale of Yuni are being donated directly toward medical expenses for the author's two-year-old niece, Jane, who is bravely battling leukemia. To learn more about this project and see other titles that will benefit Jane, please visit www.booksforjane.com.

Yuni is quite an adventurous ear of corn. Upon overhearing two birds tweeting about a one-horned beast who flies and speaks, she leaves the field to search for it. The journey isn't easy but Yuni Corn persists. After traversing fields and fording streams, Yuni finds the animal and discovers they both share something very special.
A fun story with such a clever play on words I laughed out loud. Through delightful rhymes and puns, DiCarlo skillfully introduces us to a one of a kind heroine. Yuni is a charming story that children and their parents will enjoy.
The pacing and suspense will engage young readers and leave them giggling for more. I wouldn't be surprised if someone read the book a few times over each night.
DiCarlo's accompanying illustrations match the story perfectly. They add a fun and colorful touch that's sweet and appealing.
I give it four shiny stars!
Reviewed by Ellwyn
---
Purchase online from:
---
Meet Jane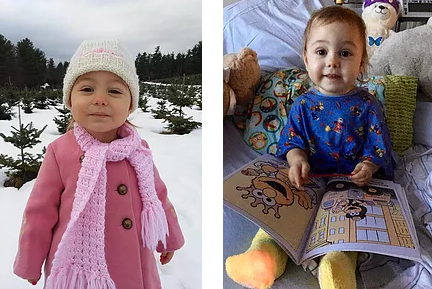 After Jane's leukemia diagnosis in December, 2018, her whole family was determined to do everything possible to make her (and her Mama, Dada, and brother Charlie) feel loved and supported during her treatments. Jane is a strong and brave fighter working hard to get better, and we are hoping to give her a boost along the way.
Jane's Auntie Hannah and cousin Miles collaborated to create There's A Mouse in My New House, a nod to Jane's curiosity and courage. Jane's Auntie Steph, at the suggestion of her cousin Lydia, wrote and illustrated Yuni, a corny picture book that confronts the mythical horse-beast genre head-on.
All profits from print and digital sales of Yuni and There's A Mouse in My New House will go directly to Jane to help defray her medical expenses.
​For ongoing updates on how Jane is doing, you can view her CaringBridge journal. If you'd like to make a donation to help with her medical costs, please visit her GoFundMe page. Thank you for supporting our girl!