An American in Paris by Siobhan Curham – Book Review
An American in Paris by Siobhan Curham – Book Review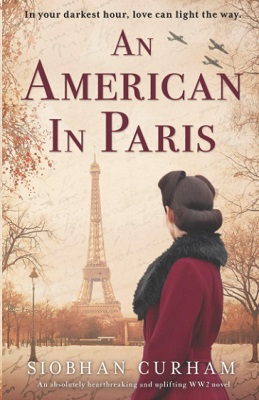 An American in Paris
Author – Siobhan Curham
Publisher – Bookouture
Pages – 350
Released – 4th January 2021
ISBN-13 – 978-1800190115
Format – ebook, paperback, audio
Rating – 5 Stars
I received a free copy of this book.
This post contains affiliate links.


Synopsis
Paris, 1940: Walking through Montmartre that morning was like the eerie calm right before a storm. The roads were deserted. We carried on, arm in arm, and then finally, we saw them. Columns and columns of soldiers, spreading through the streets like a toxic grey vapour. 'You must write about this,' he whispered to me. 'You must write about the day freedom left Paris.'
As Nazi troops occupy the City of Lights, American journalist Florence is determined to do everything she can to save her adopted home and the man she loves.
Florence had arrived in Paris in 1937 and on a beautiful summer's day, met and fell in love with Otto, a Jewish artist from Austria, who had fled persecution in his homeland. But as swastikas are draped along the city's wide boulevards, everything Otto was running from seems to have caught up with him.
Both Florence and Otto begin lending their talents to the Resistance, working to sabotage the Germans right under their noses. Florence's society columns that, before the war were filled with tales of glamorous Parisian parties, now document life under occupation and hide coded messages for those fighting outside France for freedom. While Otto risks arrest in order to pin up the anti-Nazi posters he designs by candlelight in their tiny apartment.
But with every passing day, things become more dangerous for Otto to remain in Paris. If Florence risks everything by accepting a secret mission, can she ensure his survival so that they can be reunited once the war is over?
Set in dual POV and timelines, An American in Paris follows the lives of Journalist Florence who moves to Paris to be a dancer and live with her friend Bessie in 1937, where she meets the man she wants to spend the rest of her life with, Jewish Otto whose ambition it is to be an artist and Sage, who in 2018 was an internet sensation until she posted a drunken video about how what she does is fake and how her followers mean nothing to her.
The two stories come together when Sage's video goes viral and even makes The Late Show in America where a viewer notices her unique locket and contacts Sage to tell her he has the other half and does she want to know the story of the locket and where it came from?
I'm not usually a lover of dual POV, in fact, I normally try to avoid them, but having read author Siobhan Curham's previous books and loved them I decided to take a chance on this book and I can honestly say it is divine and I simply adored it. I think the dual POV being set in two different time periods helped.
Florence is a brave young woman who wants to make a difference in the world and fight for what is right. She isn't afraid to challenge people, even the Germans occupying Paris. She dances at night-time in her friend's club and writes an article in the newspaper entitled An American in Paris during the day.
Sage is a mixed-up young woman. She is all alone in the world and presumably thought she was finding friendship on the internet via her Vlog but it all came crashing down on a drunken night. At first, she is upset with what she has done until she realises that she might have been drunk but she meant every word she said. Being contacted about the locket and subsequently making an on the spot decision to go to the USA was the best thing for her. It helped her to make sense of the world and her place in it.
The book is truly beautiful. Both eras have been written atmospherically. Sage is finding out about Florence's past in her memoirs that she wrote many years after the war and it was lovely to be right there with her reading them too.
The book is strong on friendship, love, and family as well as showing you the ugly side of social media and the harshness of war on people. It is a real gem of a book and a fantastic read that I encourage all those who love historical fiction to pick up.
---
What did you think of 'An American in Paris'? Share your thoughts in the comment section below!
---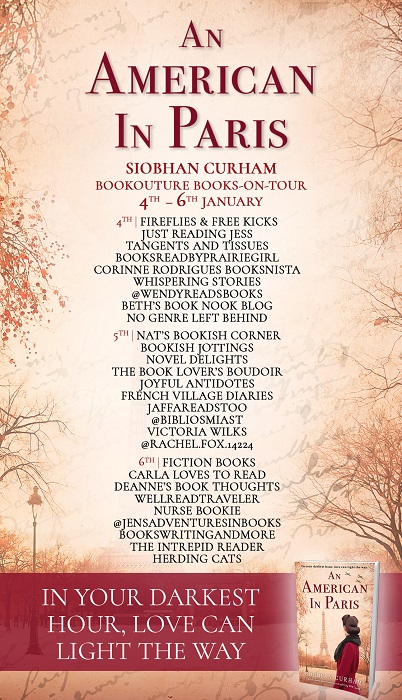 The above links are affiliate links. I receive a very small percentage from each item you purchase via these link, which is at no extra cost to you. If you are thinking about purchasing the book, please think about using one of the links. All money received goes back into the blog and helps to keep it running. Thank you.
Like us on Facebook – Tweet us on Twitter – Pin us on Pinterest