Around Midnight by Zarina Macha – Promo Post
Around Midnight by Zarina Macha – Promo Post
Sponsored Post – Today we welcome author Zarina Macha with her Promotional Post for her new YA book 'Around Midnight', which will be released on 20th January 2020.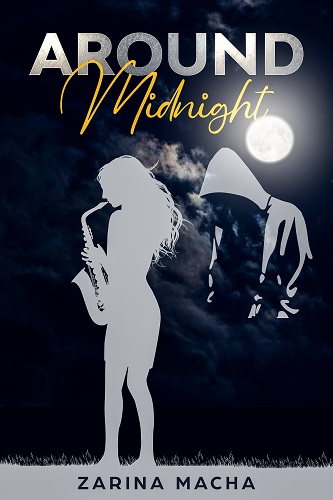 Around Midnight
Author – Zarina Macha
Pages – 216
Release Date – 20th January 2020
ISBN 13 – 978-1916132689
Format – ebook, paperback

The harder you love, the higher the stakes.
Jazz is everything to Megan Hollis. When her hands clasp the saxophone, melodies flow with each breath.
Music carries her from Copperwood to London, with university on the horizon. Set on attending London's prestigious School of Jazz, all elements of her life harmonize.
Then she meets Vincent Turner, the mysterious guy with a dangerous reputation. Intoxicated by his possessive charms, Megan's love shifts from melodic bliss to a dissonant nightmare.
While the future promises stardust dreams, her new relationship takes a turn for the worse. Megan becomes caught between what she wants and what everyone believes is best for her.
Will Megan learn to dance to the beat of her own rhythm?
What reviewers' are saying:
I loved how it went below the surface of what other authors tend to dance around, the everyday, real life issues facing girls as they grow up & the balancing act we all have to follow in life to enjoy it. – 5 Stars

---
Pre-Order online from:
---
About the Author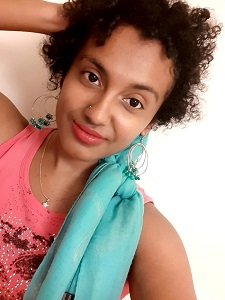 Zarina Macha is an author, blogger and musician born and raised in London, UK. She studied Songwriting and Creative Artistry at The Academy of Contemporary Music in Guildford. She regularly writes a social commentary blog titled 'The Zarina Macha Blog' and 'Zari Does Music Blog.' In her spare time, she loves reading and fan-girling over Game of Thrones.
In 2018 she began independently publishing her books through Amazon's Kindle Direct Publishing platform. Every Last Psycho and Anne are her young-adult fiction novels that deal with mental illness, drug abuse, domestic violence and coming-of-age. Art is a Waste of Time and Single Broke Female are her two poetry books.
Around Midnight is her fifth self-published work.



---
Share your thoughts on Zarina Macha's new book, Around Midnight in the comment section below!
---
This is a sponsored post.