Between These Walls by John Herrick – Book Review
Between These Walls by John Herrick – Book Review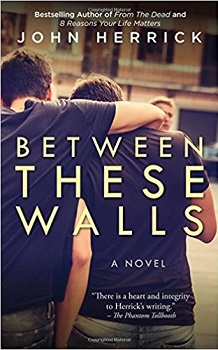 Between These Walls
Author – John Herrick
Publisher – Segue Blue
Pages – 484
Released – 10th February 2015
ISBN-13 – 978-0991530915
Format – ebook, paperback
Reviewer – Kerstin
Rating – 5 Stars
I received a free copy of this book
Post contains affiliate links
Hunter is a Christian. Hunter is the man next door. Hunter Carlisle is gay.
At 26 years old, Hunter Carlisle has a successful sales career, a devoted girlfriend, and rock-solid faith. He also guards a secret torment: an attraction to other men.
When a career plunge causes muscle tension, Hunter seeks relief through Gabe Hellman, a handsome massage therapist. What begins as friendship takes a sudden turn and forces the two friends to reconsider the boundaries of attraction.
Along the road to self-discovery, Hunter's secret is exposed to the community. Now Hunter must face the demons of his past and confront his long-held fears about reputation, sexual identity, and matters of soul.

Hunter Carlisle is gay. But not a single soul knows about his big secret. Not even in his church does he feel brave enough to talk about his burden. And a burden, it is.
For his whole life Hunter has pretended to be someone that he is not. He's always had girlfriends and, although he honestly cared about them, he never really connected with them, nor really loved.
His current girlfriend, Kara, has a job which requires a lot of travelling on her side. A welcome situation for Hunter, because it means less time where he needs to pretend to be a perfect boyfriend.
Hunter has felt alone his whole life. As a teenager he became a Christian and found his love for God. This love helped him over the worst times in his life, but the love of another person who loves him for who he really is, is what he truly needs.
Due to his stressful life, he suffers with back problems. When his old friend Ellen recommends her massage therapist Gabe, he gives it a try.  Gabe cures him from his back problems, but more so with Gabe he finally finds, what he needs: a person he can be his true self with.
Still, one problem remains: lying to his family and friends.  His journey is not over yet. This book gives you an insight into a man who has had to carry a burden his whole life.
After 'A Beautiful Mess' from John Herrick, which I read earlier in the year, one thing was clear: I needed to read more from this author. Between these walls was the second book I've read so far and I might say it won't be the last. It has been a while since I had the pleasure reading books as good as these.
The author has the rare talent writing in a way you can really feel with the characters. He always finds the right words and drags you into the story letting you forget all about your own life. For the time reading, you are in the book, in the character. Hunter is sad, You are sad. Hunter is happy, You are happy. When he feels helpless, that feeling is right there with you too. That's how it feels to read Between these Walls.
The ability to write about a man with such a big secret and his struggles in life with such passion and sensibility really is a gift.
If you are into well-written, entertaining and foremost touching novels you are going to love Between These Walls. And you won't be disappointed, trust me.
Reviewed by Kerstin
---
Purchase online from:
---
About the Author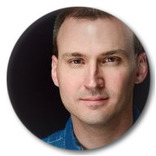 When he decided to become a novelist, John Herrick did not expect to invest the next twenty years in what would seem a grueling, disconnected process.
A native of St. Louis, Herrick fell in love with writing fiction at eight years old, and by age eleven, his goal shifted from short stories to novels—and turning a hobby into a career.
Challenged with a constant flow of fresh ideas and lack of patience to complete such long-term projects, he merged the written word with another love: music. Herrick spent fifteen years developing his songwriting and lent several songs to benefit recordings by nonprofit entities.





---