Big and Small in the Mirror by Mary Feliciani – Book Review
Big and Small in the Mirror by Mary Feliciani – Book Review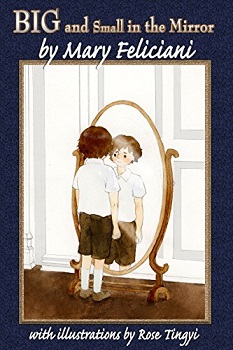 Big and Small in the Mirror
Author – Mary Feliciani
Publisher – M.F Publishing
Pages – 32
Release Date – 20th July 2016
Format – ebook
Reviewer – Stacey
I received a free copy of this book
Post Contains Affiliate Links

Friends Carlo and Marco learn the effects of bullying on their self-images and that positive relationships help them grow.
A discussion page appears at the end of the story to help foster a deeper understanding of the issue of bullying, and to put the story in perspective. The author creates empathy for the victims while at the same time showing that bullies don't feel good about themselves.
Big and Small in the Mirror is the first of a trilogy of books about bullying that happens at school. The author uses the same characters and setting as The Magic Leaf — Carlo and Marco in a small Italian town named Roseto. Each book will focus on a different aspect of bullying.

Carlo and his best friend Marco attend Roseto Elementary school. They both share a love of soccer, and enjoy playing it with their classmates. However there is one boy, Danny, who is always quick to lose his temper. When Carlos accidentally kicks him while trying to get the ball, Danny becomes aggressive, making Carlos feel scared.
Once home, Carlo looks in the mirror and feels smaller than usual, after Danny made him feel sad and upset. When Danny returns home he also looks in the mirror, and feels just as small as Carlo, as he knows that his actions hurt others, but he doesn't know how to control his temper.
Over time we witness Carlo feeling full size again, but Danny keeps on being nasty, meaning that he stays small.
The book is aimed at helping children understand that their actions have consequences on both sides. It also helps the person being bullied to realise that the bully may not be as tough as they seem. I wish it was true that all bullies felt small after their actions, and knew that they had been out of order, alas not all do.
In the right hands, at a young age, Big and Small in the Mirror could help children understand about bullying and with the discussion questions at the back of the book, it will help kids to think about what could happen if they were nasty to another child.
Book Reviewed by Stacey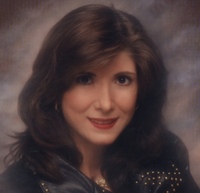 Mary is a Canadian author, independent publisher and an elementary school teacher. She attended UTM where she studied psychology and still lives in Mississauga, Ontario.
Mary's background in psychology, work with children and passionate interest in the human condition, which stems back as far as she can remember, are all evident in her writing.
Author Links