Career vs. Family in the 1950s by Tam May – Guest Post
Career vs. Family in the 1950s by Tam May – Guest Post
Today on the blog we welcome author Tam May, with her guest post 'Career vs. Family in the 1950s'. This post contains affiliate links.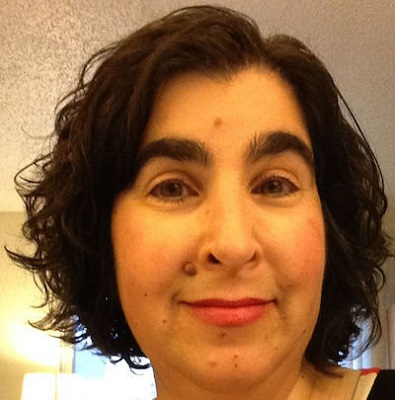 Tam May grew up in the United States and earned her B.A. and M.A in English. She worked as an English college instructor and EFL (English as a Foreign Language) teacher before she became a full-time writer. She started writing when she was 14, and writing became her voice. She writes fiction characters who examine their past in order to move into their future and are influenced by the time in which they live.
Her first book, a collection of contemporary short stories, was nominated for a 2017 Summer Indie Book Award. A revised and expanded second edition of this book will be published in March 2020 under a new title: Lessons From My Mother's Life. She is currently working on a Gilded Age family saga. The first book, The Specter, came out in June of 2019, and the second book, False Fathers, is also now available. Book 3 (The Claustrophobic Heart) and Book 4 (Dandelion Children) will be out in 2020. She is also working on a historical mystery series featuring a turn-of-the-century New Woman sleuth. Both series take place in Northern California.
She lives in Texas but calls San Francisco and the Bay Area "home". When she's not writing, she's reading classic literature and historical fiction, watching classic films, or cooking up awesome vegetarian dishes.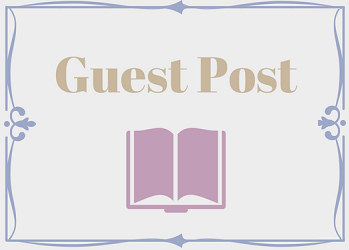 Career vs. Family in the 1950s
"I once thought you were a woman. But I was wrong. You're nothing but a career. And when you've said, that, you've said it all." (The Star, 1952)
The conflict of career versus family comes up in some of the stories in Lessons From My Mother's Life. I've discussed here The Era of Occupation Housewife how the 1950s was the era of the housewife and the dominant stereotype of the happy housewife. Any deviation from that was considered suspect, unfeminine, and against the laws of the feminine mystique.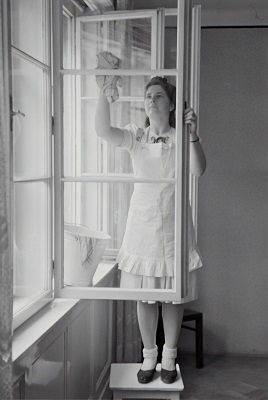 Nearly every institution in America relevant to women pushed this idea of this ultra-feminine destiny, especially women's magazines. But other media was also tackling this ideal. We already know about television moms like June Cleaver and Harriet Nelson. Hollywood was also doing its part to thrust this ideal in front of women in film. Constantly, many strong actresses were playing roles where they were faced with the conflict of being career women and also having (or wanting) husbands and children.
One of these actresses was the legendary Bette Davis. Davis was, of course, one of the icons of the strong woman in the 1930s and 1940s, not afraid to play less-than-admirable women with ambitions that sometimes exceeded their integrity. Films such as Jezebel (1938), The Letter (1940), and The Little Foxes (1941) are prime examples. But in the 1950s, Davis appears in some films where her character is still strong but her conflicts are very different. Two such films were All About Eve (1950) and The Star (1952). In both these films, the them is not so much the strong woman as a strong dilemma: Can an ambitious and successful career woman who also has or wants a family really "have it all"?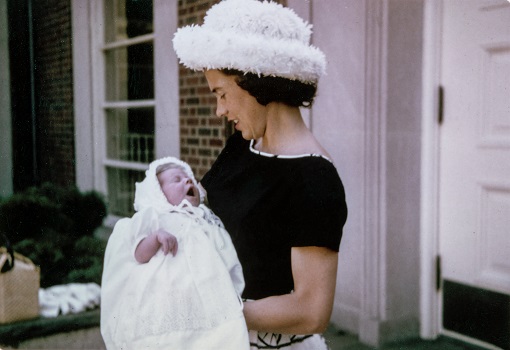 Women did work outside the home, to be sure. But they were more welcome in the workforce in positions considered "appropriate" for women, such as secretaries, teachers, and nurses and often times, these were jobs and not careers. Why? Because the ideology of the time dictated the roles of wife and mother were a woman's true calling, and trying to juggle these with a profession outside the home was asking for trouble.
In All About Eve, Margo Channing (Bette Davis) is a great lady of the stage in love with her director, Bill Simpson (Gary Merril). Channing is now middle-age and seems to have it all – success in her career and the love of her younger director. And yet, Margo is not entirely fulfilled. This is not Friedan's The Problem That Has No Name but its opposite: Channing wants a home (recall that Friedan's claim is that 1950s suburban housewives wanted something more than a home). Part of the problem is Channing's obsession with age. She is at the point where she must decide whether she wants to continue playing the younger roles on the stage (sometimes much younger) until her glory fades away or chuck it all and marry Bill for a home and family. The idea of having both never enters her mind.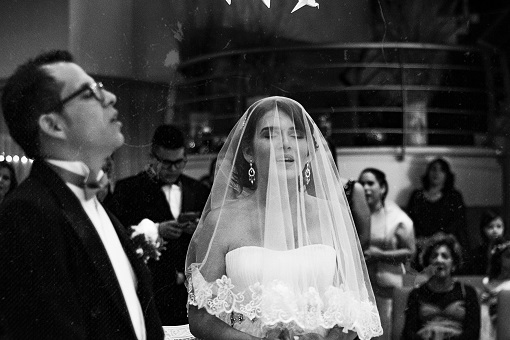 A similar situation emerges in The Star. Here, Davis plays Margaret Elliot, a has-been screen goddess who resorts to auctioning off her memorabilia to live because she hasn't had a film role in years. Although Elliot did have a family — she is divorced from her husband and has a teenage daughter (Natalie Wood) – the film makes clear she sacrificed the success of her marriage for her career. Margaret is determined to make a comeback just as another alternative opens up for her as well: A young actor-turned-seaman Jim Johannsen (Sterling Hayden) falls in love with her.
In my book Lessons From My Mother's Life, the contrast between the career woman and the housewife is most vivid in the story "Two Sides of Life." In the story, the black-and-white thinking of either career or home begins to break down, as it takes place in 1961, when a younger generation was starting to see the possibilities open for women to "have it all," just as women today know a career does not exclude a home and vice versa.
You can read more about "Two Sides of Life" in my blog post, and you can purchase the book Lessons From My Mother's Life, now on sale at a special preorder price, here www.tammayauthor.com/books/lessons-from-my-mothers-life.
---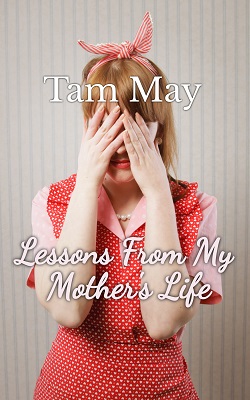 Lessons From My Mother's Life
Author – Tam May
Publisher – Dreambook Press
Pages – 190
Release Date – 29th March 2020
ISBN 13 – 978-0998197982
Format – ebook, paperback

It was the 1950s. The war was over and women could go back to being happy housewives. But did they really want to?
Women should have been contented to live a Leave it to Beaver life in the mid-20th century. They should have been fulfilled. Women's magazines told them so. Advertisers told them so. Doctors and psychologists told them so. Some were. But some weren't.
In the 1950s, women were sold a bill of goods about who they were and who they should be as women. Some bought it. But some didn't.
These five stories are about the women who didn't.
A teenage bride sees her future mirrored in Circe's twisted face. A woman's tragic life serves as a warning about the dangers of too much maternal devotion. And the lives of two women intersect during two birthday parties, changing both of them. These and other moving tales of strength, discovery, and hope are about our mothers and grandmothers and the lessons their lives have to teach us.
This book is the second edition of my 2017 short story collection, Gnarled Bones and Other Stories. This edition has been extensively revised, the stories changed and expanded, and the context moved from the present day to the 1950s and 1960s. This edition also includes a Preface and a bonus chapter from The Specter, the first book of my Gilded Age family drama, the Waxwood Series.
Purchase online from:
---






---
Share your thoughts on 'Career vs. Family in the 1950s' in the comment section below!
---
The above links are affiliate links. I receive a very small percentage from each item you purchase via these link, which is at no extra cost to you. If you are thinking about purchasing the book, please think about using one of the links. All money received goes back into the blog and helps to keep it running. Thank you.
Like us on Facebook – Tweet us on Twitter – Pin us on Pinterest