Cat Lady by Mary M Schmidt – Book Review
Cat Lady by Mary M Schmidt – Book Review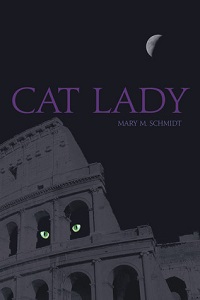 Cat Lady
Author – Mary M Schmidt
Publisher – Lulu Publishing Services
Pages – 46
Release Date – 4th August 2015
Format – ebook, paperback
Reviewer – Stacey
I received a free copy of this book

To any tourist in Rome, Old Maria may seem to be an eccentric soul who feeds stray cats and thinks she can talk with them.
Things are rarely as they seem. In fact, she can. A dying cardinal has given Maria a final, urgent wish. His time is running short. On the surface, it seems impossible to grant. Things are rarely as they seem. Especially with Maria and her cats at work.
And for those who truly love, the impossible is only an illusion. What you think you see, may well be something quite different.
Jaffalogue picks best reads published in 2015! Best long narrative poem: CAT LADY.

Maria can talk to the feral cats in her city, and the cats can talk back to her. Some think that Maria is a 'Strega' (Witch). This maybe true, as Maria uses her abilities to cast a spell for a dying man, to see if the woman he has always loved, loved him too.
Cat Lady is written in poetry form and tells the tale just as if it was a folk story. The verses flowed easily into one another, and it is a book that must be devoured in one sitting to fully understand it. Although at only 44 pages long (according to Amazon), this shouldn't be a problem, though to really truly grasp the meaning of the story, read it slowly and let the verses sink in.
I've never been one for poetry, but since blogging I've been asked to review a few books that are either poetry books or tell their stories in poetry form. This is a genre that is growing on me and I am becoming to love.
Well done Mary on creating a beautiful story, that is not only heat-warming, but emotional, both happy and sad at the same time. Thank you for sharing the beauty of the Gattara in Rome.
Book reviewed by Stacey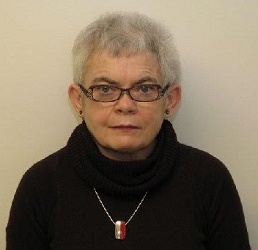 Mary M Schmidt was a student in Rome during the '60s and as such, came to know the feral cat colonies well.
She is the author of prose, poetry, and was a member of Poets Against the Iraq War. She currently lives outside of Washington DC with her cat Graycie.
Author Links