The Jazz Files by Fiona Veitch Smith – Book Review
The Jazz Files by Fiona Veitch Smith – Book Review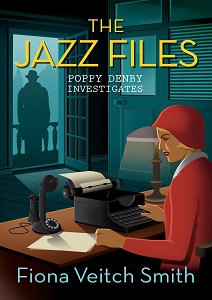 The Jazz Files
(Poppy Denby Investigates)
Author – Fiona Veitch Smith
Publisher – Lion Fiction
Pages – 320
Release Date – 17th September 2015
Format – ebook, paperback
Reviewer – Stacey
I recieved a free copy of this book
Post Contains Affiliate Links

"It stands for Jazz Files," said Rollo. "It's what we call any story that has a whiff of high society scandal but can't yet be proven… you never know when a skeleton in the closet might prove useful."
Set in 1920, The Jazz Files introduces aspiring journalist Poppy Denby, who arrives in London to look after her ailing Aunt Dot, an infamous suffragette. Dot encourages Poppy to apply for a job at The Daily Globe, but on her first day a senior reporter is killed and Poppy is tasked with finishing his story. It involves the mysterious death of a suffragette seven years earlier, about which some powerful people would prefer that nothing be said…
Through her friend Delilah Marconi, Poppy is introduced to the giddy world of London in the Roaring Twenties, with its flappers, jazz clubs, and romance. Will she make it as an investigative journalist, in this fast-paced new city? And will she be able to unearth the truth before more people die?

Poppy Denby travels from her home in the North of England to live with her Aunt Dot in London, who has requested her help due to her now being disabled. However on arrival it becomes clear that this was all a ruse to get Poppy from under her parents' feet, where Dot believes she would never flourish, and out into the big, wide world to follow her dream of being a journalist.
It's not until a senior reporter at 'The Globe' newspaper is killed though, that Poppy is given a shot at proving that a woman can be just as good a reporter as a man.
Taking on the case that the now deceased reporter was working on, Poppy is thrust into a world of secrets, corruption and betrayal spanning many years. It would seem however that someone doesn't want the truth to be outed, which ends up putting Poppy's life in danger, more than once.
Can she uncover the truth, and get it reported before she is stopped in her tracks?
Every now and then there comes a book which you really connect with. It contains characters that you can fall in love with, and a period of time in history that makes you want to have experienced it first hand. This for me, was one of those books.
Poppy Denby is a remarkable woman, living in a period of time that was a "man's" world. A time, when not many years before, women were doing the unthinkable, and breaking the law to obtain the same rights for women as men have.
I loved Poppy right from the start. She oozes confidence and wants to prove to the world that although she may be a woman, she is no push over. With her Aunt Dot and her Aunt's friend Grace, both former suffragettes, Poppy has all the encouragement and backing that any woman could want.
Taking on a case from a senior news reporter who has been killed, especially when the suspicions were that he was murdered to stop him uncovering the truth, was daunting for Poppy, but she was determined to find out the truth, even in the face of adversity.
Fiona Veitch Smith has done a wonderful job in researching and showcasing her knowledge of the 1920s. I felt like I had travelled back in time and was standing in the middle of London, taking in the world around me. It was energising to see how people coped without today's mod-cons.
Rollo, the editor in charge of 'The Globe' was a fascinating character who brought the humour into the story. He had no qualms with going up against the big dogs and taking on their lawyers, and the police if it got the story out to the people of London and beyond.
The relationship between Poppy and photographer Daniel was heart warming. It ebbed and flowed throughout, and I was routing for the two of them to finally be a couple, as they seemed perfectly fitting together.
The Jazz Files is a fabulous book that I devoured exceptional quickly. I am now eager to read book two when it is released, as I can't wait to see what else is install for young Poppy Denby.
Book reviewed by Stacey
Purchase Links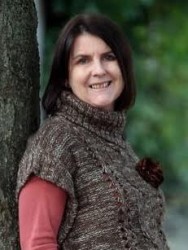 Formerly a journalist, Fiona Veitch Smith is a writer of books, theatre plays and screenplays.
Her children's picturebooks, the Young David series, are now published by SPCK Publishing. Her adult mystery series set in the 1920s, Poppy Denby Investigates, is published by Lion Fiction. The first book in the series, The Jazz Files, is available now.
She lives with her husband, daughter and two dogs in Newcastle upon Tyne where she lectures in media and scriptwriting at the local universities. She loves gardening, eating cheesecake, practising Pilates and playing jazz clarinet – not all at the same time.
You can find out more about Fiona by reading our interview with her – 'The Writing Life of:Fiona Veitch Smith
Author Links
www.fiona.veitchsmith.com
www.poppydenby.com
@FionaVeitchSmit
Facebook