The Cornish Village School by Kitty Wilson – Book Review
The Cornish Village School by Kitty Wilson – Book Review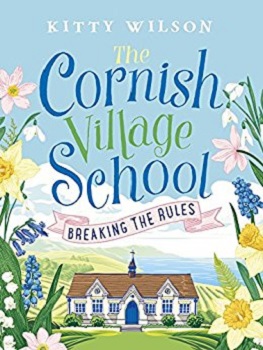 The Cornish Village School – Breaking the Rules
Cornish Village School Series Book One
Author – Kitty Wilson
Publisher – Canelo
Pages – 265
Released – 11th June 2018
Format – ebook
Reviewer – Stacey
Rating – 4 Stars
I received a free copy of this book
Rosy Winter is definitely not looking for love.
Following heartbreak, Rosy has rebuilt her life in the beautiful Cornish village of Penmenna. Now, headmistress of the local school, she is living by The Rule: no dating anyone in the village. Easy right? But Rosy Winter has a new neighbour, handsome gardener Matt.
In Penmenna for his new gardening TV show, this guy next door will do everything he can to persuade her to break her rule and win her heart. Meanwhile, Penmenna Village School is threatened with closure and it's up to Rosy to rally the local community and #SaveOurSchool. Can she bring her worlds together and accept help from the most unlikely of sources? One thing's for sure… she won't be giving up without a fight.
Kitty Wilson's debut novel is set in the gorgeous Cornish countryside and follows head-teacher Rosy Winter as she tries to save her village primary school from being shut down and her pupils moved over 10 miles away to a bigger school.
She will do everything and anything in her power to win this battle including getting the help from her new hunky neighbour, celebrity gardener Matt Masters.
Both Matt and Rosy have sworn off dating, and with Matt carrying baggage from a break-up and Rosy swearing never to date anyone from her small village, can the two keep their relationship strictly business? Especially when they obviously have the hots for one another.
The Cornish Village School – Breaking the Rules, was a fun start to what looks like is going to be a fab series set in the most beautiful countryside village, Penmenna.
It isn't often I come across a book where the main focus is a primary school, so this was a welcome change. The characters were all a delight to get to know and the chemistry between Matt and Rosy was obvious from the beginning. Their banter was perfectly realistic and I was hoping that the two would realise that life's too short to miss a romantic opportunity like they could have.
I love how the book brings together a whole community and gives them a voice. It was a quick, flawless read and I now can't wait to see what Ms. Wilson has in store for us with the rest of her series.
Reviewed by Stacey
---
Purchase online from:
---
About the Author

Kitty Wilson has lived in Cornwall for the last twenty-five years having been dragged there, against her will, as a stroppy teen. She is now remarkably grateful to her parents for their foresight and wisdom – and that her own children aren't as hideous.
She spends most of her time welded to the keyboard or hiding out at the beach and has a penchant for very loud music, equally loud dresses and romantic heroines who speak their mind.


---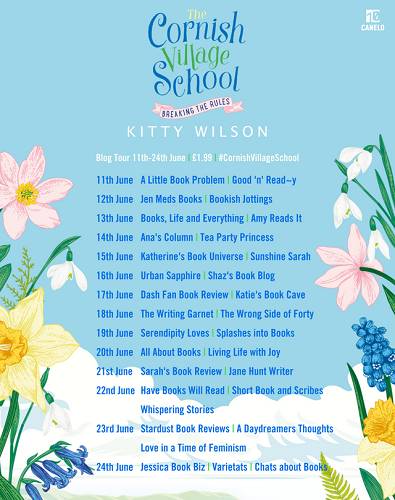 Blog posts straight to email via Bloglovin – Like us on Facebook – Follow us on Twitter