Death in the Shadows by Paul McCusker – Book Review
Death in the Shadows by Paul McCusker – Book Review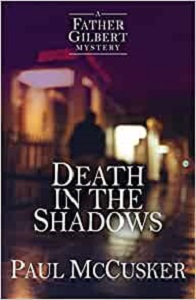 Death in the Shadows


A Father Gilbert Mystery
Author – Paul McCusker
Publisher – Lion Fiction
Pages – 320
Release Date – 19th August 2016
ISBN-13 – 978-1782641223
Format – ebook, paperback
Reviewer – Stacey
I received a free copy of this book
Post Contains Affiliate Links

When Father Gilbert traded in his detective's badge for an Anglican priest's collar, he never expected he would be pulled into a different kind of mystery – the mystery of the spiritual world. Even attending a conference in a seaside town provides no escape as he has yet another supernatural encounter, this time with a murdered girl who worked at a local massage parlour.
Details of the murder lead Father Gilbert to approach the police with clues in common with other cases, bringing him into contact with a detective from his days with Scotland Yard. Meanwhile, a local monastery has been vandalised, with grotesque images and profane graffiti defacing the altar and walls.
The head of the monastery, from whom Father Gilbert received spiritual direction a couple of years before, is distressed by the attack, accusing the local sex trade industry of retaliating against his outspoken stand against it. Then, one of the brothers at the monastery is found dead in the local red light district. All evidence points to his having been a regular at a massage parlour – the same one where the murdered girl had worked.
Intertwined within this web is a young woman who sees the same apparitions that Father Gilbert thought only he could see, plus an obstinate runaway, a distraught father, and a deep corruption pervading the town. And, whether he likes it or not, Father Gilbert is at the centre of it all.

Father Louis Gilbert, the unconventional, ex-police detective turned clergyman, is back in the second instalment in the 'Father Gilbert Mysteries' by Paul McCusker.
This time, Father Gilbert has left his parish behind and travelled to the seaside town of Engelsea, to attend a three-day religious conference. As with the first book, things don't go quite according to plan for Father Gilbert, as he finds himself in deep in a murder mystery.
Engelsea isn't exactly a nice seaside town. Covered in graffiti and host to lots of 'ladies of the night', plus a murderer on the loose, this isn't exactly a holiday destination.
Whilst having breakfast in the hotel's dining room, an apparition of a dead, young woman floats before the Father. Noticing that the dead young girl is the same one he has just been reading about in his morning paper, he goes to enquire at the local police station to see if he can be of assistance, especially as his ex-colleague is the lead officer on the case.
Father Gilbert never expected the case to take some of the vile and disturbing directions that it does. Disturbances so great that they even shock the good Father.
I absolutely loved the first book in the series, and couldn't wait to dive into Death in the Shadows. Once again, Paul McCusker weaves a good thriller and mystery together.
Father Gilbert is a very likeable character. Although he may be a man of the cloth, you don't often get a feel of him like that. He's extremely helpful and articulate, this is often why he ends up in these dire situations.
There are lots of shocking moments, lots of red herrings and plenty of plot twists to keep you on your toes, and excited throughout.
If you love a good mystery, then the Father Gilbert mysteries certainly won't disappoint you. You also don't have to be a follower of religion to appreciate them either.
Book Reviewed by Stacey
Purchase Links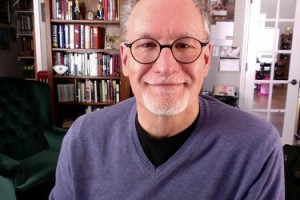 Paul McCusker is the creative content director for Focus on the Family. He has been a writer of fiction, nonfiction, and drama since 1979.
His work includes over forty published novels, full-length plays, dramatic sketch collections, and song lyrics. For the Adventures in Odyssey series alone, he has written over 200 half-hour radio episodes, eighteen novels, and two screenplays for the best-selling animated videos.
He has dramatized many classics for Focus on the Family Radio Theatre, including A Christmas Carol and Jan Karon's At Home in Mitford. He also wrote and directed the Peabody Award–winning Bonhoeffer: The Cost of Freedom and created the highly acclaimed Father Gilbert Mysteries series.
Paul lives in Colorado Springs, Colorado, with his wife, Elizabeth, and their two children.
You can read more about Paul over on 'The Writing Life of: Paul McCusker'
Author Links
Father Gilbert Mysteries Facebook Page
www.paulmccusker.com
Facebook
Goodreads