A Lead Character Sometimes Invents Itself by Brian Paul Bach
A Lead Character Sometimes Invents Itself by Brian Paul Bach – Guest Post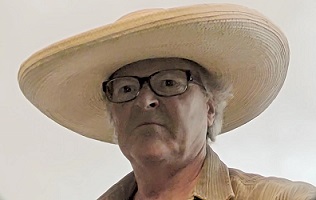 Brian Paul Bach is a writer, artist, filmmaker and photographer; he has worked across the entertainment business, in theatre, music and as an academic.
He now lives in central Washington State with his wife, Sandra. His previous works include The Grand Trunk Road From the Front Seat, Calcutta's Edifice: The Buildings of a Great City, and Busted Boom: The Bummer of Being a Boomer.
Guest Post – A Lead Character Sometimes Invents Itself
The central character in my upcoming four-part saga, FORWARD TO GLORY, is called Butterbugs. Sounds a bit quirky, and maybe even silly, but hopefully it is, at the very least, memorable.
As I state in the Preface to the first volume, TEMPERING:
Coming up, one person will face this cinematic world, alone at first. Then, as things get complicated, the many join in. From a keyhole view, the scope will widen, until it reaches around the globe…
The character's name is Butterbugs. Personally, I've never heard that name occurring anywhere but in my own usage. I find it to be attention-getting, singular, and perfect for its purpose. Its oddness will decrease the more it is encountered. Rather like 'Roosevelt' or 'Khrushchev'… Maybe 'Butterbugs' will achieve similar name recognition, hopefully without notoriety attached.
For me, having a name to build on, even for an amorphous character, was a pretty good ignition-point. After having three nonfiction books published, all having to do with the Indian subcontinent, my longtime love of the cinema was pushing an enticing proposal for my next written production. Not a documentary, but a full-blown fictional drama. Not a screenplay, but a movie-like novel. I'd seen enough films, assessed them, studied them, enjoyed them, and critiqued them through the years, lacking a movie studio and a mega-budget to play with, a 'cinematic' novel was an irresistible prospect. Nonfiction, adieu!
Back to the name, by which to brand the lead character. 'Butterbugs' was a nickname I coined for a lifelong friend's son, when he was a mere toddler. It just came to me. I've always taken great pleasure in fiddling and futzing with words and names (as will be apparent all the way through FORWARD TO GLORY's four acts), and as this was in pre-username days, the usage of an approved nickname was a gesture of affection and goodwill.
Remarkably, the toddler with the 'amusing' nickname grew into a fine young man with a very fine family. And what's especially extraordinary is that he is now enjoying success in Hollywood as an actor on screens of all sizes, and stages too, I should think.
However, aside from several notions, a few locales, and progress reports of a cheerful nature, FORWARD TO GLORY is not that particular Butterbugs' story. This is fortunate for him, as my fictional Butterbugs experiences a wholly different odyssey, best nut-shelled by Dorothy in 'The Wizard of Oz' with this: 'And some of it wasn't very nice…'
Of course, Dorothy hastens to add, 'But most of it was beautiful!' Two great lines to apply to my saga, because that's the approach I adopted in its writing.
One possibility considered for my (obviously male) lead character but immediately vetoed, was any aspect of autobiography. No way! Oh sure, there are unavoidable elements of experience tossed in, as any writer judiciously utilizes. Granted, I've goofed around with cars, made investigative expeditions to Hollywood and Vegas, worked in live showbiz, was in close proximity to notables in the music performance world, and have traveled to many of the settings in which scenes of this saga are set. But why would I want to reduce a character I'm trying to build up with personal statements from little old me? I'm being a bit facetious here, but as the telling progressed, Butterbugs becomes more and more eligible for a free association of situations and characters. Freedom is the key word, and invention its product. Thus, I can have him run a gamut of my own making, without him being tied down to anyone recognizable.
He is in turns sensitive, naive, timid, persistent, somewhat saintly, somewhat stupid, innocent but game, self-occupied but without a trace of narcissism or ego, and what soon becomes apparent is that he is very, very talented. If I adorn him with preposterous guises or implausible sub-plots, it hardly matters, as he is an uncannily-skilled actor, capable of handling any situation. He is generally a good person throughout, and careful in most things. This makes him durable and reliable: he always shows up for work, whatever I have him do. By the time his character gets fully rounded out, I just push him in the right direction and he knows what to do.
I'm afraid there's no evidence of allegory to be found in the deeds or persona of Butterbugs along the way either, but readers are certainly free to develop theories, conspiratorial and otherwise!
Now that I think of it, the character of Butterbugs, all the necessities of his character considered, is basically unimportant. He's the saga's continuation factor certainly, and I hope readers will care for him, but it's his context, combined with his ambience that is the thing.
In one sense, Butterbugs is a prop (but not a pawn, nor any other chess piece), to be moved around in different settings and situations, as needed, like any contract player. Does this make him merely picaresque? Well, the movies are composed of such contributions from their participants, and because they're getting paid for putting on a show, the whole mechanism of entertainment is maintained – and sustained.
Butterbugs is a nobody who becomes the biggest star the world has ever known. His character has some familiar aspects – a little bit of this, a little bit of that. But mostly he's sheer invention – inspired by the movies themselves.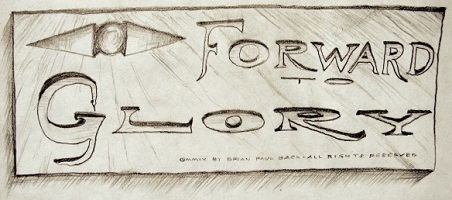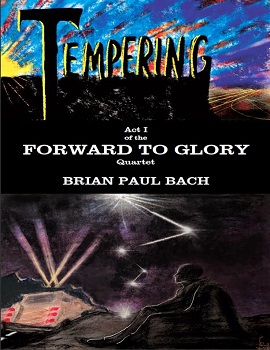 Forward to Glory: Tempering
Author – Brian Paul Bach
Publisher – Clink Street Publishing
Pages – 378
Release Date – 21st March 2017
ISBN 13 – 978-1911525059
Format – paperback
Contains affiliate links.

Butterbugs is a nobody, a nothing. But that's not why he's compelled to drive to Hollywood and hurl himself upon the mercy of the cinematic capital. His only dream is to act. Without any plans, resources or friends, he throws caution to the wind and embarks on a journey to the City of Angels. The trials that result pose only one question: will Butterbugs remain a non-entity, or will his big dream come true?
Facing the movie monolith's prospects alone, Butterbugs attempts to perform dramatic scenes in front of the homeless and amongst the inebriated. Living in his car, and with dwindling reserves, he searches for opportunities, takes on a hazardous scaffolding job, and makes desperate pleas to bankers for clemency. Isolation leads to alienation, from fringe existence to bare survival, all in a city which cradles high achievement and bottomless failure.
Despite his rough start, Butterbugs is strangely attractive to other outcasts turned possible allies: Heatherette – a mysterious force for good whom he weirdly rejects, and who in turn, rejects him; Starling – the thief who tries to love him; ProwlerCat – who might indeed save him, though it is far too early to know for sure. At one of his bleakest moments, Butterbugs receives his first sign of hope that his dreams remain alive: a screen test and the chance to be an extra in a major production. But now, with his first opportunity in hand, nothing seems as it should, except his going forward.
Abundant with movie lore and invention, Forward to Glory I: Tempering by Brian Paul Bach is an ode to the cinema and the bewitching power of entertainment.
Purchase Links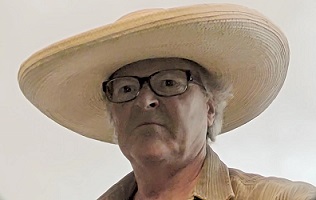 Brian Paul Bach is a writer, artist, filmmaker and photographer; he has worked across the entertainment business, in theatre, music and as an academic.
He now lives in central Washington State with his wife, Sandra. His previous works include The Grand Trunk Road From the Front Seat, Calcutta's Edifice: The Buildings of a Great City, and Busted Boom: The Bummer of Being a Boomer.
Author Links
www.forwardtogloryquartet.wordpress.com
@ftgquartet
Goodreads