Harry's Revenge by Andy Wiseman – Book Review
Harry's Revenge by Andy Wiseman – Book Review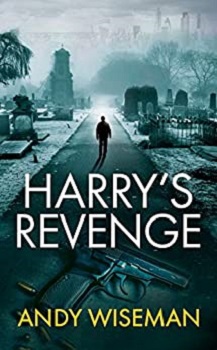 Harry's Revenge
Harry Windsor Book Two
Author – Andy Wiseman
Pages – 283
Released – 1st October 2020
Format – ebook
Review by – Linda
Rating – 5 Stars
I received a free copy of this book.
This post contains affiliate links.


HARRY WINDSOR IS BACK! HE'S HAD HIS JUSTICE, NOW HE WANTS HIS REVENGE!
Harry Windsor, ex-London gangland enforcer and ex-convict, is now trying to lead a crime-free life. A life of legitimate employment. Doing an honest day's work and earning an honest day's pay. A normal life.
But Harry is anything but normal. He's a complex man with a troubled past. And while he doesn't look for trouble, it seems to find him. So when his close friend and mentor is brutally murdered by a group of ex-soldiers seeking revenge for being jailed and then dishonourably discharged from the army, his life then becomes one of revenge, also.
But the soldiers are well trained and well armed. It's their battlefield skills against Harry's streetwise savvy as each try to right the wrongs of the past. Will a war of revenge break out on the streets of London? And if so, who will win?

Harry Windsor is an ex-convict and ex-London gangland enforcer who has been trying to leave his past behind him and lead a normal life.
Unfortunately, Harry is anything but normal, and trouble is often waiting for him. When a close friend is brutally murdered by a group of ex-soldiers seeking revenge for being jailed, he needs revenge.
The soldiers are well-trained and use their battlefield skills against Harry's streetwise skills. Looks like a war is about to break out on the streets of London, but can Harry's enforcer and gangland life defeat those that have trained for this life for years?
Harry's Revenge is author Andy Wiseman's second book featuring Harry Windsor, the first book 'Harry's Justice' I reviewed back in 2017 and I thoroughly enjoyed it, so I couldn't wait to read this follow-up novel. I wasn't disappointed!!
With an explosive opening chapter that took me straight back to Harry's world, I was hooked. Harry believes in seeking justice and rewarding those who need it. The person needing Harry's help is his friend Sal's grandson. Sal is a lovely character who I met before in book one, he runs Sal's Boxing Academy. Harry and Sal have been friends for years.
We get straight into the dark life of revenge with people who will stop at nothing to exact it. I loved the thrill of the chase, the twists and turns, and the added touch of humour. The plot is full of low-life underhanded dealings but all this makes for such an exciting thriller.
It is well written with good vocabulary and was a definite page-turner. Anyone with a love of crime thrillers this is for you, well-done author Andy Wiseman for a fabulous read.
Book Reviewer – Linda
---
Purchase online from:
---
About the Author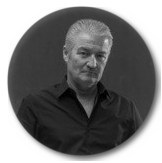 Andy Wiseman is an indie author, born and raised in Lincolnshire, in the UK.​
Employment began at sixteen years old in construction, and which eventually took him to London. When construction work was scarce, he also worked other jobs; hotel breakfast cook being one, agency temp, another. Though the temping was low paid, it was one of the most enjoyable work experiences he's ever had, and the variety of jobs extensive: hospital porter, handyman, multi-drop delivery driver, domestic supervisor and a studio assistant at Abbey Road Studios, to name but a few. For a very brief time, he also trained as an actor.
Family commitments finally brought him back to Lincolnshire and where he now lives in a small village with his partner, Sue, and their two rescue cats. For a while he worked as a technical officer for a local authority, helping to provide funding and facilities for disabled people, and then part-time as a property inspector for a lettings agency.
Since a boy, Andy has harboured the desire to be an author, occasionally dabbling, yet never committing to it, maybe due to lack of confidence and/or where he was brought up, because back then, being an author wasn't considered a "proper job". In the mid-nineties, he wrote a film script, the first draft of which, Miramax Films said had promise but needed work – it's been in a box gathering dust ever since. In 2010, he decided that if he was going to be an author, he'd better get on with it because he wasn't getting any younger, and if life experience was a measure of self-belief and the ability to write, he was probably now qualified. So after six years of writing, rewriting, and learning how to write a book, he finally produced Harry's Justice and the follow-up, Harry's Revenge.



---
What did you think of Harry's Revenge? Share your thoughts in the comment section below!
---
The above links are affiliate links. I receive a very small percentage from each item you purchase via these link, which is at no extra cost to you. If you are thinking about purchasing the book, please think about using one of the links. All money received goes back into the blog and helps to keep it running. Thank you.
Like us on Facebook – Tweet us on Twitter – Pin us on Pinterest