Kids Club by Lexi Rees – Guest Post
Kids Club by Lexi Rees – Guest Post
Today on the blog we welcome author Lexi Rees, with her guest post 'Kids Club', as part of the blog tour for her new book 'Wild Sky' which was released on 20th November 2019. This post contains affiliate links.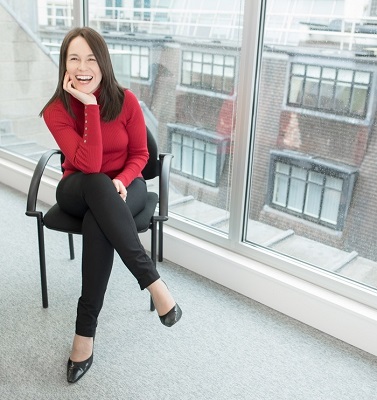 Lexi Rees writes action packed adventures for children. The first book in The Relic Hunters Series, Eternal Seas, was awarded a "loved by" badge from LoveReading4Kids and is currently longlisted for a Chanticleer award.
She's passionate about developing a love of reading and writing in children, and as well as an active programme of school visits and other events, she has published a Creative Writing Skills workbook, is a Book PenPal for three primary schools, and runs a free online #kidsclub and newsletter which includes book recommendations and creative writing activities.
In her spare time, she's a keen crafter and spends a considerable amount of time trying not to fall off horses or boats.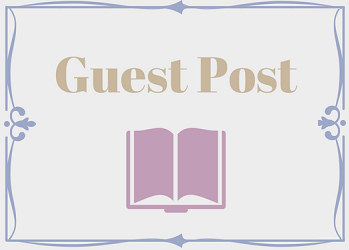 Kids Club
Thanks so much for inviting me onto your blog today. Although I can happily ramble on for hours about my books, characters, locations and so on, I wanted to talk about something related, but a little bit different if I may.
Like all children's authors, I love going into schools. I might be a bit strange in that I really enjoy public speaking so whether it's a workshop for thirty or an assembly for as many as the hall will hold, I always have great fun. But there are only so many hours in an author's day, and with school budgets stretched to the limit, not every school can offer a visit. But there are alternatives and I really wanted to encourage your readers to explore these!
1. Online book clubs
What many people don't know is that I used to be a trustee at a children's charity. I was greatly honoured to be described recently by LoveReading4Kids as an "ambassador of children's literature." So, as well as writing and doing events, I also run an online #kidsclub www.lexirees.co.uk/kidsclub. This includes loads of different stuff from author interviews to competitions and giveaways, as well as story sparks and literacy based puzzles. Do check it out it's completely free!
2. Twitter
There is a very active author community on Twitter (and other channels, but I find it particularly engaging on Twitter). Parents and teachers can easily reach out to authors to ask questions on behalf of their children.
3. Skype visits
I've done quite a few of these. I tend to find they work better with smaller groups, but they are logistically much easier to slot into hectic school and author schedules. They're also brilliant for chatting to an after-school book club where a physical visit would be impractical.
4. BookPenPals
If you've not come across this, do encourage your school to sign up www.bookpenpals.com. I'm a BookPenPal for three schools scattered across the country. It's great fun sharing book recommendations with the class and chatting over the course of an academic year.
I do love to chat so if your young readers want to ask any questions or share their book recommendations or even some of their own writing, I always reply. Now I'd better stop chatting and get back to writing!
---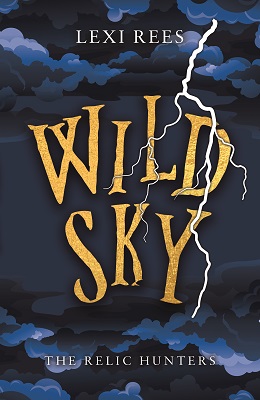 Wild Sky


The Relic Hunters: Book Two
Author – Lexi Rees
Publisher – Matador
Pages – 157
Release Date – 20th November 2019
ISBN 13 – 978-1838591939
Format – ebook, paperback

After delivering the pearl, Finn and Aria thought life would return to normal.
But with the survival of the clans still in peril, they must continue their quest.
Can they find the next relic before the forces of evil?
Not everyone is who they appear to be, and time is running out …
Purchase online from:
---
You can find out more about Lexi Rees by visiting the website/social media sites below.
www.lexirees.co.uk
@lexi_rees
Facebook
Instagram
Goodreads
---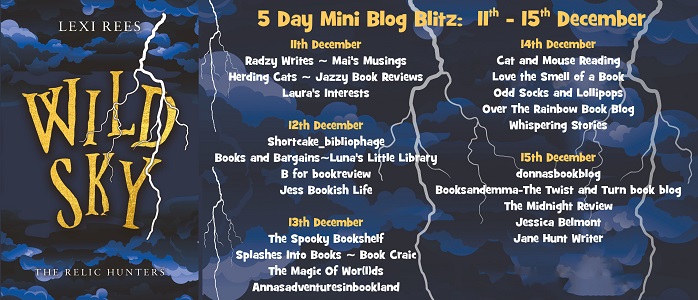 ---
Share your thoughts in the comment section below!
---
The above links are affiliate links. I receive a very small percentage from each item you purchase via these link, which is at no extra cost to you. If you are thinking about purchasing the book, please think about using one of the links. All money received goes back into the blog and helps to keep it running. Thank you.