Li Na is my Name by Lisa Wee – Book Review
Li Na is my Name by Lisa Wee – Book Review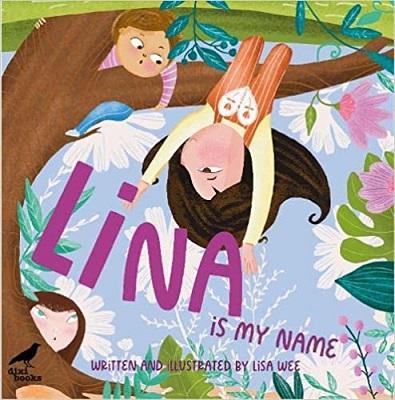 Li Na is my Name
Author – Lisa Wee
Publisher – Dixi Books (UK)
Release Date – 31st March 2022
Pages – 32
ISBN 13 – 978-1913680374
Format – Paperback
Star Rating – 4
I received a free copy of this book.
This post contains affiliate links.

Synopsis
Do you get teased by others for being a weirdo, a geek, a nerd or a bookworm? Friends, families and neighbours around Li-Na felt it was affectionate to tease her for her not-so-girly hobbies and clothing.
Li-Na is about a little girl who refused to be stereotyped. It is a story that encourages kids to be kids until they are ready to be who they want to be.
Li Na Is My Name is a book that is as relevant then as it is now. Wishing Li Na's spirit, grit and resilience to all children. Love the way she stays true to herself. Let's spread this so all children love themselves for just who they are.
Li Na is my Name is a young children's picture book that celebrates identity and understanding that girls and boys can like the same things, whether it is a sport, colour, or clothing, and that they should embrace their true selves.
I have mixed feelings about the book as the author uses the term 'Tomboy' in a bad light. She shows quite clearly that just because a girl likes the colour blue, climbing trees, or football that calling her a tomboy is a derogatory term, something I have never thought, I mean I was most certainly a tomboy growing up and embraced the term. Plus, speaking to a few young girls about the term, they laughed and just said no one uses that term anymore, but it's not a bad thing. I do wonder if this is just a British way of looking at it?
However, I wholeheartedly agree with letting children be children and that they should be able to like and enjoy what ever they want to without people looking down their noses at them or making comments.
I also loved the full-page bright and colourful illustrations that adorn every page and captured the story perfectly. This would be a wonderful story to read to a class to explain that each child is unique and that they should and can enjoy whatever makes them happy.
---
Purchase Online:
Lisa Wee

Lisa Wee debuts as author/illustrator, "Li Na is my name, Dixi Books Publishing, UK.
Lisa has illustrated several picture books for prominent organisations and self-published authors. Her quaint, quirky and vibrant illustrations are inclusive, embracing diversity in celebrating the lives of children from all walks of life.
Her clients include:
1) Celebrity Top Chef Kristen Kish in collaboration with Upwork.
2) Babybug magazine
3) Ladybug magazine
4) World Vision International, International Day of the Girls campaign 2021
She is the winner of the CYA All Stars Illustration Award 2021, judged by editors and designers from Scholastic Australia. Furthermore, she was awarded the Bronze for the JIA (Japan Illustrators' Association) Illustration Award 2020.
Author Links:
---
The above links are affiliate links. I receive a very small percentage from each item you purchase via these links, which is at no extra cost to you. If you are thinking about purchasing the book, please think about using one of the links. All money received goes back into the blog and helps to keep it running. Thank you.