Marry Me at Willoughby Close by Kate Hewitt – Book Review
Marry Me at Willoughby Close by Kate Hewitt – Book Review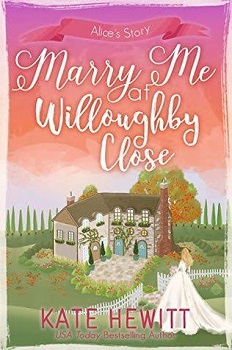 Marry Me at Willoughby Close
Author – Kate Hewitt
Publisher – Tule Publishing
Pages – 252
Release Date – 18th July 2017
Format – ebook
Reviewer – Stacey
I received a free copy of this book
Post Contains Affiliate Links

Welcome to Willoughby Close… a charming cluster of cozy cottages, each with a story to tell and a happy ending to deliver…
Alice James has been a drifter her whole life, working her way through several foster homes before ending up in Wychwood-on-Lea, feeling anchorless and invisible. When a chance encounter leads to Alice accepting a position as a caretaker and companion to Lady Stokeley, she starts to feel as if she might finally be able to put down some roots and live the way other people do.
Then, Lady Stokeley's nephew, city banker Henry Trent, storms into Willoughby Manor, seeming to find fault with everything, including Alice. As the next in line to the manor and title, he threatens to upturn everything she's started to build. But Henry is hiding his own secret fears and weaknesses, ones he's desperate for no one to discover. A surprising and inconvenient attraction that simmers between them leaves Alice feeling more confused than ever, and Henry torn between duty and desire, fear and love.
When circumstances become even more difficult, both Alice and Henry must decide who they really are, and what they are willing to fight for. Could Alice possibly the next Lady of Willoughby Manor?
Review
Alice James hadn't had the easiest start in life, moving from foster home to foster home, then ending up homeless, with nowhere and no one to turn to.
She is shocked when she is given a lifeline by Ava Mitchell, a resident of Willoughby Close, who helps her get back on her feet, including sorting her out with a job.
Alice's new job is to help Lady Stokeley, the 86-year-old who owns Willoughby Manor. Unfortunately, Lady Stokeley had been diagnosed with terminal cancer, and had decided not to have treatment.
Looking after Lady Stokeley is no problem, as she doesn't want to be fussed over, however her antagonising nephew Henry Trent, wants Alice to do more than just bring his Aunt cups of tea. But Henry has met his match in Alice, and she isn't afraid to speak her mind.
This is the first book of the Willoughby Close series that I have read, so although Alice was new to the series, and the book mainly regarded her, I had missed the build up to the other characters. Never the less, I understood the book perfectly, and enjoyed every minute of it.
Ms. Hewitt has written a delicate story surrounding the terminal diagnosis and the deterioration of a lovely, sweet, old lady, who might be dying but she doesn't want any fuss, and doesn't want to be treated like an invalid.
The intricate characters have been beautifully created, and fit together perfectly. Alice and Henry both clearly like one another, but neither wanted to admit that they did. I mean an heir to the Manor house, and a working class girl from a broken background, what could they possibly have in common?
The plot has you caring about the characters, and is richly imaginative. I found myself eager to discover what would happen to Alice, Henry, and of course, Lady Stokeley. Would Alice and Henry get together? Would Lady Stokeley's ill-health see her leaving the fictional world? I needed to know.
Marry Me at Willoughby Close is a story that invites you into the pages and keeps you interested, and fully committed, from beginning to end.
Book reviewed by Stacey
Purchase Links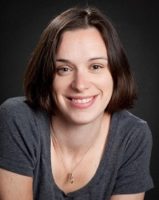 Kate is the USA Today-bestselling author of over 40 books of women's fiction and romance. She is the author of the Hartley-by-the-Sea series, set in England's Lake District and published by Penguin. She is also, under the name Katharine Swartz, the author of the Tales from Goswell books, a series of time-slip novels set in the village of Goswell. Other series include the Emigrants Trilogy, the Amherst Island Trilogy, and the Falling For The Freemans series.
She likes to read romance, mystery, the occasional straight historical and angsty women's fiction; she particularly enjoys reading about well-drawn characters and avoids high-concept plots.
Having lived in both New York City and a tiny village on the windswept northwest coast of England, she now resides in the English Cotswolds with her husband, five children, and an overly affectionate Golden Retriever.
Author Links
www.acumbrianlife.blogspot.co.uk
www.kate-hewitt.com
Instagram
Goodreads