Visiting Dublin, Ireland
Nia and Mike Visit Dublin
Hello to you all, Whispering Wanders Category is a sort of travel, come information section of our book blog, where we will be sharing with you our adventures, holidays, places of interest, etc.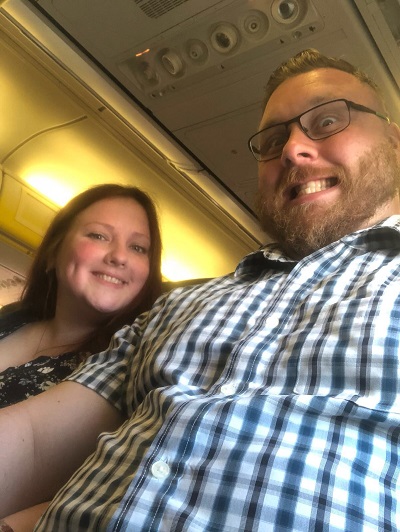 Mike and Nia decided to have a whirlwind of an excursion to Dublin at the end of April, leaving via Liverpool airport at 8:25am and returning at 9:30pm. According to the iPhone pedometer, we walked over 15km during our visit so it's safe to say we had sore feet when we got home!
Nia's always wanted to visit Ireland so it was a dream come true and didn't disappoint in any regard – in fact, it's only a taster for future visits!
Guinness Storehouse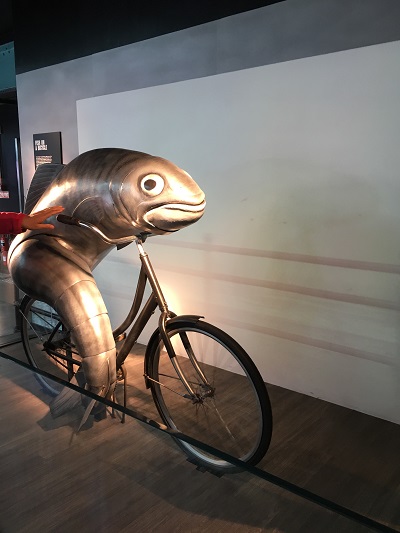 We really enjoyed this visit – the Storehouse is an interactive exhibit dedicated to the Irish institution which is Guinness beer. There's a huge attention to detail as you learn all the stages involved in making Guinness, as well as the company's history, founder and insanely competitive merchandising, advertising and distribution.
The Storehouse is set up as a spiral across 7 floors, ending up at the Gravity bar on the 7th floor where you can collect your complimentary pint of Guinness (best in the world, ever.) while overlooking the 360 view of Dublin. The bars and café do also offer soft drinks, so there are alternatives if beer isn't your thing.
This attraction also takes into account that it's promoting alcohol and has bars on multiple floors, so everything is brightly coloured and equally accessible when half cut. There are various selfie and photo opportunities throughout, which was a pain in the arse on a busy Saturday as people would stop without warning on the stairs.
As with every city attraction worth its salt, the journey ended with a gift shop – this gift shop is unparalleled with every kind of Guinness product and paraphernalia you can imagine (and some you can't), all of which is excellent quality rather than generic tat and pencil sharpeners.
Best advice? Book in advance via the website for a hefty discount and to avoid the queues.
River Liffey Boat Tour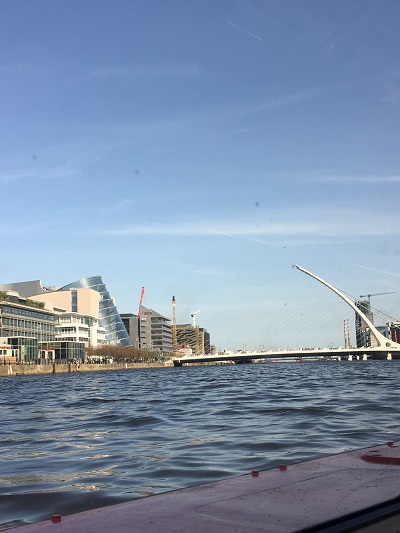 We went on a 45 minute boat tour of the River Liffey, which runs through Dublin towards the docks. The ticket office for this is just off O'Connell's street by the bridge, which is where boat picks up and drops off passengers (tide permitting).
At €15.00 a pop for adults, I would say this is a great treat for visitors to get a good hit of the local history and to familiarise themselves with the area before exploring on foot. The boat was clean and all the seats below deck, with plenty of windows to see what's going on outside.
On a side note, this isn't suitable for wheelchair users and children have to be taken out of pushchairs before sitting down.
The tour guide was charismatic and knowledgeable, which made the whole thing great fun.
Mike and I took the opportunity to photobomb every single selfie taken by the other passengers during the 45 minutes, so I'm pretty sure that makes us international superstars now.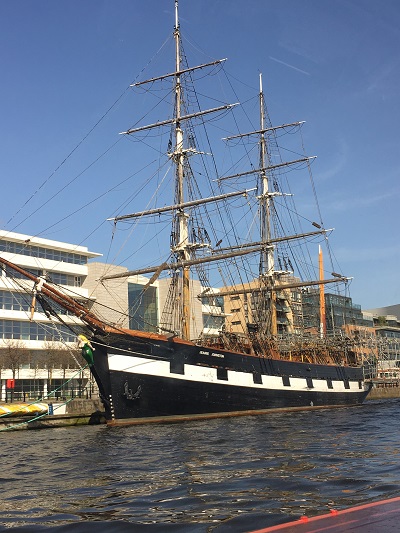 Whilst on our boat tour we got to see the Jeanie Johnston Ship, which is an authentic replica of the famous ship that crossed the Atlantic Ocean 16 times between 1847 and 1855 carry over 2,500 passenger to North America, with no loss of life.
Carrolls Irish Gifts
There were a few of these shops dotted around the city, full of every kind of 'Ireland' memorabilia. This stuff varies from hand woven woollen blankets to leprechaun undies, so… there's something for everyone! Personally, we were just in it to buy stuff with our surname on.
The O'Connell Monument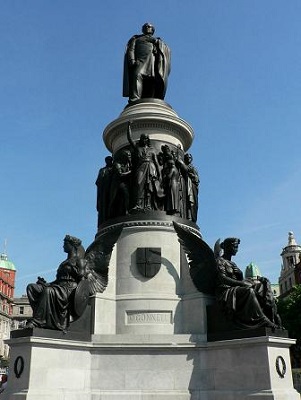 We saw this in passing as we were exploring the city. The first time we passed it, we just commented on how impressive and imposing it was. Then, after our boat tour and some extra history lessons, we learnt that it's actually peppered with bullet holes from 1916 Easter Rising. It's now been agreed that these bullet holes will never be mended when the monument is restored, to serve as a reminder of the country's history.
www.tripadvisor.co.uk/The_O_Connell_Monument
Dublin is a vibrant and thriving city with a lot to offer, it's spotlessly clean and easy to navigate. There's so much to do but we managed to cram loads into one day, but next time it would be brilliant to spread it all out, punctuated with a few beers!
The O'Connell Monument Photo from wikimedia