Persephone's Curse by Sandra Bats – Book Review
Persephone's Curse by Sandra Bats – Book Review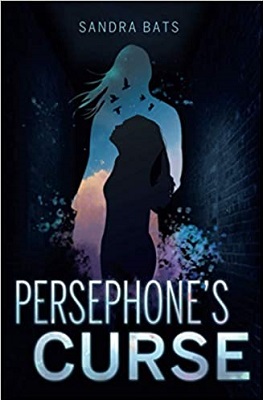 Persephone's Curse
Author – Sandra Bats
Pages – 496
Released – 6th August 2018
ISBN-13 – 978-1718028777
Format – ebook, paperback
Rating – 5 Stars
I received a free copy of this book.
This post contains affiliate links.


Synopsis
A future USA wrecked by a horrific virus provides the dystopian backdrop for this genre crossing speculative fiction. Elin has escaped a horrible past in the government run labs designed to find a cure. But can she overcome the trauma of her past as a lab rat for the government?
Elin is running out of options to survive in the streets after her escape. Winter is coming and when charismatic Jayden, himself a fugitive hiding from the government, offers her shelter she reluctantly takes it.
Jayden's past is not very different from Elin's and yet they couldn't be on more opposite sides. After years of being forced to work as a guard at the government labs and trying to find and free his kidnapped twin sister he has developed his own, cynical ways to cope.
After reluctantly trusting Jayden Elin fights to overcome her trauma. As both work toward freeing their sisters from the labs their budding friendship develops. But when Jayden's past is revealed to Elin she needs to decide: Is he the man she knows and trusts now or the corrupted boy he was in the past?
As Jayden tries to improve his self-destructive tendencies an old friend turned foe, reeling from his own loss and bereavements, recognizes an opportunity to settle a debt he deems owed.
The thing about really good Dystopian fiction is that there needs to be just enough hope to keep you turning the pages, and Persephone's Curse has hit that balance beautifully. In fact, this novel would sit well in the romance fiction genre, if it wasn't for the imminent threat of death on every page and the horrors of 'the labs'.
The plot seems quite simple: Elin and Jayden really shouldn't fall in love. From the grim prologue, we learn that Elin is a survivor. She's forced into becoming a lab rat for the government who seeks to find a cure for Persephone's Curse that kills all pregnant women but she's determined to make it out alive. And Jayden, well, he's got a troubled past that may or may not have involved him being complicit in the torture of girls like Elin. So, it's complicated… but from the get-go you want them to get it on.
This is a well-crafted novel that uses split narration to help reveal the character's true feelings, a device that helps the reader to fully understand the awful decisions that need to be made in a world where fear and violence rule. But alongside that runs a beautiful love story that explores ideas around teen sex and consent in a way that is thought-provoking and sensitive. You really want to trust in Jayden to do the right thing and you hope that Elin will learn to trust, but their pasts and the terror of the present might just have something else planned for them.
I'm a huge fan of the dystopian genre and Persephone's Curse hits all the right notes for me. Some themes may be triggering for some: rape and violence are present throughout and I genuinely felt terror and horror as the plot unfolded. But the power of the love story is central. There was just the right mix of 'will they?' 'won't they?' moments to avoid being overly cliché and I found that the burgeoning sexual relationship was portrayed with huge sensitivity as well as fiery passion. There are a few questions I feel weren't answered which will hopefully be answered in the sequel.
Purchase Online From:
---
What did you think of 'Persephone's Curse'? Share your thoughts in the comment section below!
---
The above links are affiliate links. I receive a very small percentage from each item you purchase via these links, which is at no extra cost to you. If you are thinking about purchasing the book, please think about using one of the links. All money received goes back into the blog and helps to keep it running. Thank you.
Like us on Facebook – Tweet us on Twitter – Pin us on Pinterest – Join us on Instagram