Pieces Like Pottery by Dan Buri – Book Review
Pieces Like Pottery by Dan Buri – Book Review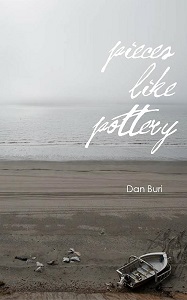 Pieces Like Pottery
Author – Dan Buri
Publisher – DJB Publishing
Pages – 179
Release Date – 2nd October 2015
Format – ebook, paperback
Reviewer – Julie
I received a free copy of this book
Post Contains Affiliate Links

'Pieces Like Pottery' is a powerful examination of the sorrows of life, the strength of character, the steadfast of courage, and the resiliency of love requisite to find redemption.
Filled with graceful insight into the human condition, each linked story presents a tale of loss and love mirroring themes from each of the five Sorrowful Mysteries.
In Expect Dragons, James Hinri learns that his old high school teacher is dying. Wanting to tell Mr. Smith one last time how much his teaching impacted him, James drives across the country revisiting past encounters with his father's rejection and the pain of his youth. Disillusioned and losing hope, little did James know that Mr. Smith had one final lesson for him.
In The Gravesite, Lisa and Mike's marriage hangs in the balance after the disappearance of their only son while backpacking in Thailand. Mike thinks the authorities are right—that Chris fell to his death in a hiking accident—but Lisa has her doubts. Her son was too strong to die this young, and no one can explain to her why new posts continue to appear on her son's blog.
Twenty-Two looks in on the lives of a dock worker suffering from the guilt of a life not lived and a bartender making the best of each day, even though he can see clearly how his life should have been different. The two find their worlds collide when a past tragedy shockingly connects them.
A collection of nine stories, each exquisitely written and charged with merciful insight into the trials of life, 'Pieces Like Pottery' reminds us of the sorrows we all encounter in life and the kindness we receive, oftentimes from the unlikeliest of places.

Buri makes full use of literary devices and expertly creates depth and dimension to his characters which can sometimes be missing from the short story format.
The writing style is consistent and evenly paced. Each piece shares common themes of sadness and despair with ultimate acceptance and redemption but the stories are in no way repetitious.
He has tackled hugely emotive areas with skill, sensitivity and insight, creating stories which are multi-layered and thought-provoking. As well as raw emotion, there are subtle nuances and undertones which I only appreciated on the second time of reading.
This anthology is immensely powerful, challenging and emotionally-charged and will tug at the heartstrings of the most seasoned reader.
If you are looking for a light bedtime read this may not be it. However if you are prepared to be pulled out of your comfort zone, I would thoroughly recommend 'Pieces Like Pottery'.
I love having my vocabulary extended and Dan Buri has given me 'pulchritudinous' which I've stored away for future use. These stories have a resonance which cannot be easily dismissed as the book ends. This is an outstanding collection and I have no hesitation in awarding a well-deserved five stars.
Book reviewed by Julie
Purchase Links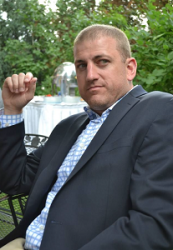 Dan Buri's first collection of short fiction, 'Pieces Like Pottery', is an exploration of heartbreak and redemption that announces the arrival of a new American author. His writing is uniquely heartfelt and explores the depths of the human struggle and the human search for meaning in life.
Mr. Buri's non-fiction works have been distributed online and in print, including publications in Pundit Press, Tree, Summit Avenue Review, American Discovery, and TC Huddle. The defunct and very well regarded Buris On The Couch, was a He-Says/She-Says blog musing on the ups and downs of marriage with his wife.
Mr. Buri is an active attorney in the Pacific Northwest and has been recognized by Intellectual Asset Magazine as one of the World's Top 300 Intellectual Property Strategists every year since 2010. He lives in Oregon with his wife and two-year-old daughter.
You can find out more about Dan by reading our interview – 'The Writing Life of: Dan Buri'
Author Links