When the Evil Waits by M J Lee – Book Review
When the Evil Waits by M J Lee – Book Review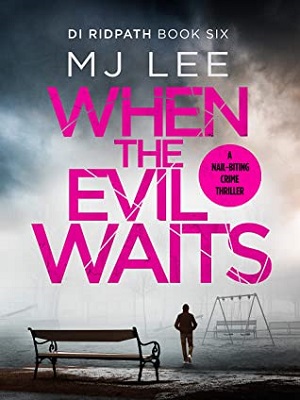 When the Evil Waits
DI Ridpath Crime Thriller Book Six
Author – M J Lee
Publisher – Canelo Crime
Pages – 384
Released – 25th March 2021
ISBN-13 – 978-1800322561
Format – ebook, paperback
Rating – 5 Stars
I received a free copy of this book.
This post contains affiliate links.


Synopsis
A child's body in an unmarked grave. A killer waiting to strike again.
A young boy's body is found in a meadow beside the River Mersey. No DNA. No witnesses. No clues. It brings back painful memories of the Moors Murderers.
After two weeks, the police have made no progress finding the killer. The one thing they do know; he will kill again. It is a race against time – and they are losing.
DI Thomas Ridpath has just returned to work. Diagnosed with PTSD and undergoing supervised psychological therapy, he is dragged into the case against his better judgement. When another murder in Liverpool ups the ante, Ridpath must confront his own demons to stop a child killer before he strikes again.
When the body of a missing seven-year-old child is discovered in woodland, Major Investigation Team (MIT) are hot on the case. The lead detective is known to be a bit of a hothead and when the team is no close to solving the case his boss asks DI Thomas Ridpath, who has just returned to duty working for the Coroner's Office after six months off, to go over the case and make sure everything has been done thoroughly and to see if there has been anything missed, without the lead detective knowing.
Choosing two officers to help him, DI Ridpath sets out to meet with the child's family, the person who discovered the body, and to follow up on similar investigations in the region. He is just putting his ideas together when MIT arrest and question a suspect that Ridpath knows is innocent. He now has just a matter of hours to find the real murderer or an innocent person could be put away for a crime he didn't commit and a murderer left on the loose to kidnap and kill again.
When the Evil Waits is the sixth book in the DI Thomas Ridpath series by author M J Lee. The book begins six-months after the explosive end to 'When the Past Kills'. The plot is quite a tough one as this time Ridpath is investigating the kidnapping, sexual assault, and murder of a young boy, found naked in woodland. He has been placed there after death and cleaned so that no DNA evidence has been left. As is the norm for Ridpath he is meticulous in his investigation and comes up with ideas that MIT hasn't thought of, but even he is starting to feel like they will never find the culprit until they get a sudden break.
The book is set in Covid-19 times and there are plenty of mentions of the virus, social distancing, masks, etc, keeping the book bang-on-trend and up-to-date.
The pace is fast and the writing perfect, especially as I never once suspected who the culprit turned out to be. I raced through it and read it in just two sittings. The investigation felt spot-on and you can tell that it has been written by someone who has done their research into criminal proceedings and police work.
If you love thrillers/police procedural novels then this is the series to read. All the books have been amazing, enjoyable, gripping, and have become my must-read series. They leave me wanting to hear and see more from Ridpath and I can't wait for his next investigation.
Purchase Online From:
---
What did you think of 'When the Evil Waits'? Share your thoughts in the comment section below!
---
The above links are affiliate links. I receive a very small percentage from each item you purchase via these link, which is at no extra cost to you. If you are thinking about purchasing the book, please think about using one of the links. All money received goes back into the blog and helps to keep it running. Thank you.
Like us on Facebook – Tweet us on Twitter – Pin us on Pinterest